Recipes
Hot Cocoa Recipe
Tuck into this warm, rum-spiked, holiday-perfect hot cocoa recipe.
By Jorge Cespedes
Nov 2023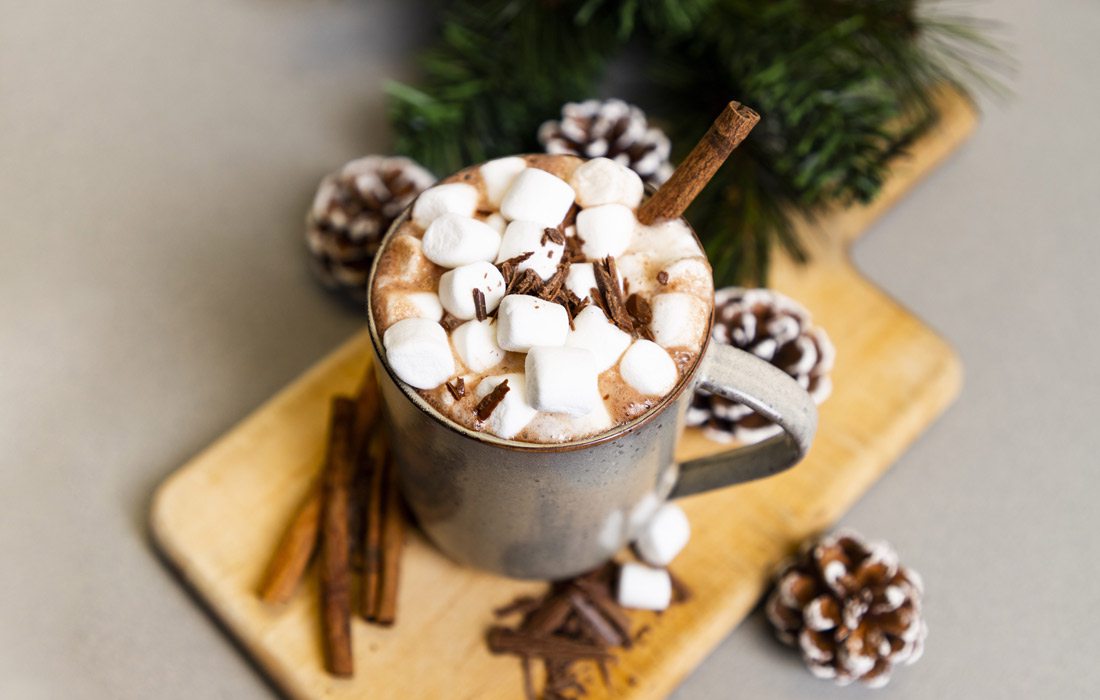 There's a point in the holiday season where we need an extra something in our Sunday evening hot cocoa by the fire, and this might just be the recipe for that. It's easy, flavorful and not too strong—just the right amount of fun. I love how the cardamom allows the cinnamon to have a presence while sharing the space for the sweetness of the chocolate and the soft taste of rum at the end. Make a few mugs full for the grown-ups in your house, or leave out the rum for a kid-friendly version. 
Grown-Up Hot Cocoa
Serves 4
Ingredients:

3 cups whole milk

3 tablespoons crushed cinnamon sticks

8 ounces semisweet chocolate, chopped

2 tablespoons demerara sugar

¼ tablespoon ground cardamom

A pinch of kosher salt

4 ounces Jamaican aged rum

• In a medium saucepan over medium-low heat, bring the milk and cinnamon to a simmer, until the cinnamon becomes floral and fragrant, 10 to 15 minutes.

• Whisk in the chocolate, sugar, cardamom and salt. Cook, whisking frequently, until mixture is smooth and creamy and chocolate has melted.

• Pour through a fine-mesh sieve into a large measuring cup. Discard cinnamon. Add rum to hot chocolate mixture, and stir to combine. Divide among four mugs and serve.