Dishes
Askinosie Avocado & Rosemary CollaBARation
Plus six more things we've been raving about this month rated by order of yumminess.
By The Editors
Feb 2021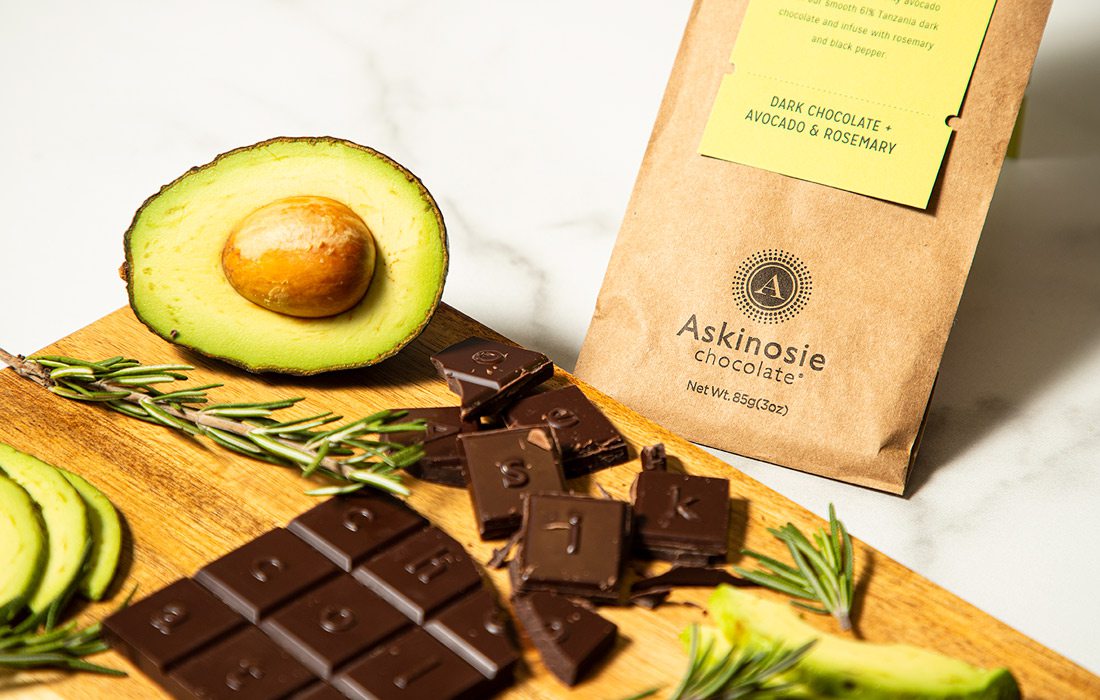 1. Some might call avocado toast trendy or boring, but the truth is it's just a rock-solid staple. The Avocado from The Workshop at Finley Farms (840 Finley Farms Lane, Ozark, 417-210-6690) is served on sourdough and topped with heirloom cherry tomatoes, olive oil, salt and cracked pepper: a classic and truly delicious combination.
2. When we need to revisit an old fave, we turn to the crispy fried basa from Tong's Thai Cuisine (3454 S. Campbell Ave., Springfield). You get to pick your favorite sauce, and we go for the panang chili every single time.
3. Another tried and true that we've been indulging in lately is none other than Ott's Pasta Carryout (1437 E. Cherry, Springfield, 417-863-8843). It's delicious, affordable and pandemic-approved.
4. Sticking with what we know and love, another avocado treat on our minds is the Dark Chocolate + Avocado & Rosemary CollaBARation™ Bark from Askinosie Chocolate (514 E. Commercial St., Springfield, 417-862-9900). Haas avocado keeps the 61% Tanzania dark chocolate creamy while black pepper and rosemary add some lovely aromatics.