Dishes
Our Favorite Dishes or Drinks in Southwest Missouri this Month
These seven dishes or drinks have passed our taste buds this month and made us rave. They are ranked by level of yumminess.
By The Editors
Sep 2020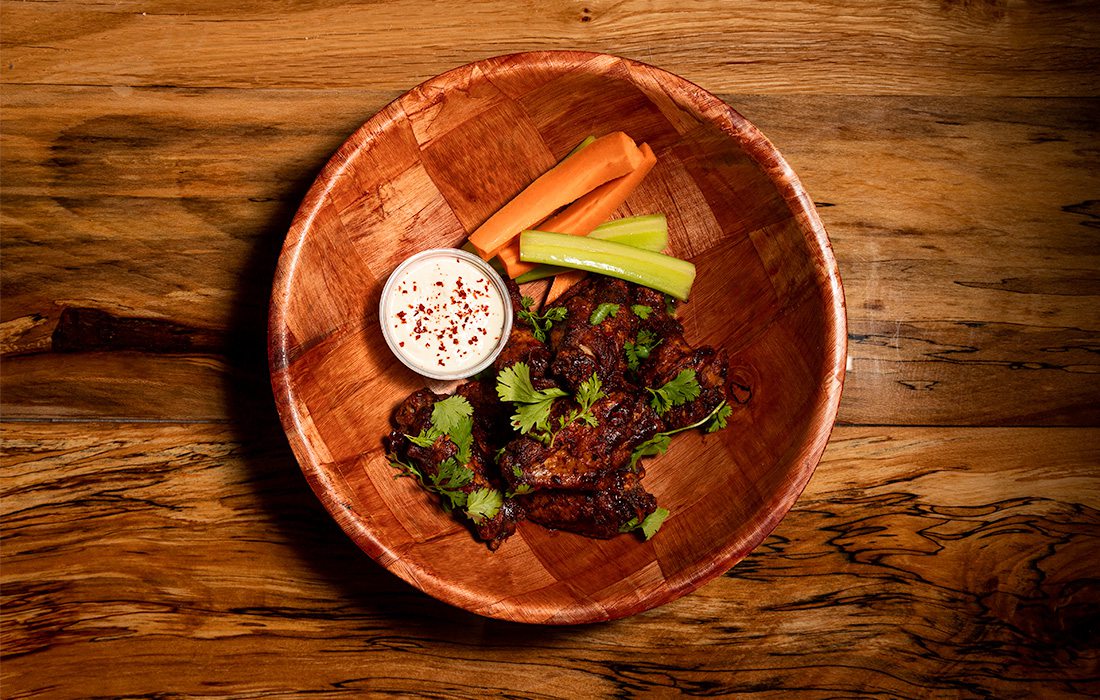 1. Always in search of a great chicken wing, we've fallen for the blackened chili wings from Skully's Ramen (1427 E. Cherry St., Springfield). They come with creamy basil-mint ranch on the side, for an elevated version of something so indulgent.
2. The Chiliville Chicken Sandwich from SPLIT Social Kitchen (3027 E. Sunshine St., Springfield) combines sweet chili and Nashville hot spice topped with kimchi vinaigrette slaw and gochujang mayo. One of our staffers raves: "Finally! Someone knows how to throw some heat in this town!"
3. The steak sandwich from Castaways Pub makes us rethink everything we thought we knew about steak sandwiches. The grilled onions, bleu cheese and balsamic are our new favorite toppings.
4. Saturday brunch at Vineyard Market (1759 W. Highway J, Ozark) means two wonderful things for our taste buds: bottomless mimosas to drink and Mediterranean quiche to eat.
5. We're big fans of starting the day with pizza. We'll eat it cold and leftover from the fridge, but we'd much rather indulge in the Breakfast Pizza from Springfield Brewing Co. (305 S. Market Ave., Springfield). This brunch dish features sausage grave, bacon, cheese and an egg on cauliflower crust.
6. Our sweet tooth went nuts for the banana tahini chocolate muffins from Eurasia Coffee Co. (445 E. Commercial St., Springfield). They're made with chocolate from their C-Street neighbor Askinosie Chocolate.
7. We've been loving the Crispy Skin Chicken from The Order (305 E. Walnut St., Springfield) that combines a delightfully seasoned chicken breast with sautéed spinach, apples, bacon, freekeh and mushrooms. One 417 staffer says this dish makes eating healthy seem indulgent.