Dishes
Iced Sparkling Lavender Lemonade from Eurasia Coffee Co.
These seven dishes or drinks have passed our taste buds this month and made us rave. They are ranked by level of yumminess.
By The Editors
Aug 2020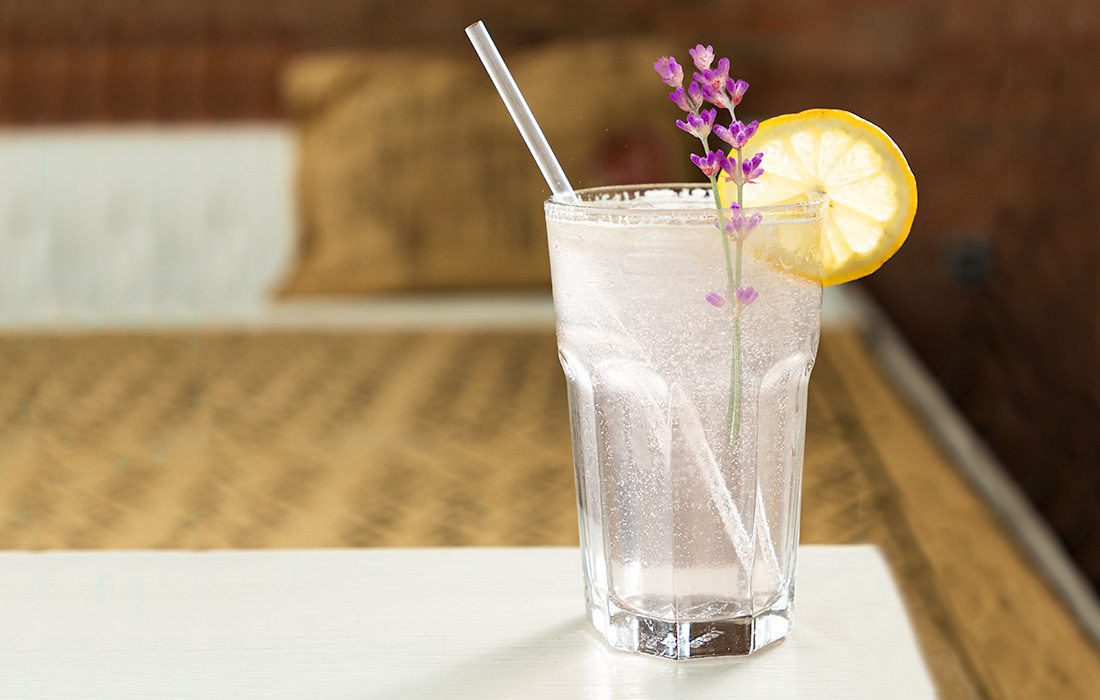 1. A mood-lifting, super-spritzy treat from Eurasia Coffee Co. (445 E. Commercial St., Springfield, 417-720-1949) is the iced sparkling lavender lemonade. It's sweet, tart, floral and delightful.
2. We love the indulgent roasted red pepper pasta from The Hepcat (220 S. Campbell Ave., Springfield, 510-858-6587) that is tossed in a bright red pepper and tomato sauce and features plenty of fresh basil. It's a treat for any savory carb-lover.
3. Sometimes specials are the most exciting dishes, and the recent shrimp and chorizo special from Lindberg's Tavern (318 W. Commercial St., Springfield, 417-868-8900) is no exception: a seared tamale cake with a red chili and chorizo sauce, shrimp, avocado, cotija cheese and salsa verde.
4. The strawberry slush with crystal boba pearls from SocieTea (1653 E. Sunshine St., Springfield, 417-720-4094) is packed with real strawberries instead of artificial fruit flavorings we usually get in boba tea. It's creamy, sweet and oh-so-bright.
5. The Pollo a la Crema at Catrina's Mexican Kitchen & Cantina (2925 E. Battlefield Road, Suite 105, Springfield, 417-350-1006) is so indulgent, with chicken strips, chipotle crema, mushrooms and guacamole. And the margaritas are mighty fine, too.
6. We love finding stellar versions of comfort food classics, and the General Chicken at Happy Teriyaki (11863 Highway 13, Kimberling City, 417-739-3400) hits the spot. The fried rice and salad are perfect sides, too.
7. The fresh basil stir fry from Thai Express (948 S. Glenstone Ave., Springfield, 417-865- 0101) is a delicious way to get a major herbal infusion at dinnertime. The stir fry features plenty of fresh veggies, but it's the abundance of fresh basil in every bite that takes it to the top of our faves list.