Dishes
Loukaniko Sausage Pita Wrap from Greek Belly
My new favorite dish is a spicy explosion of flavor, and I can't get enough.
By Katie Pollock Estes
Nov 2021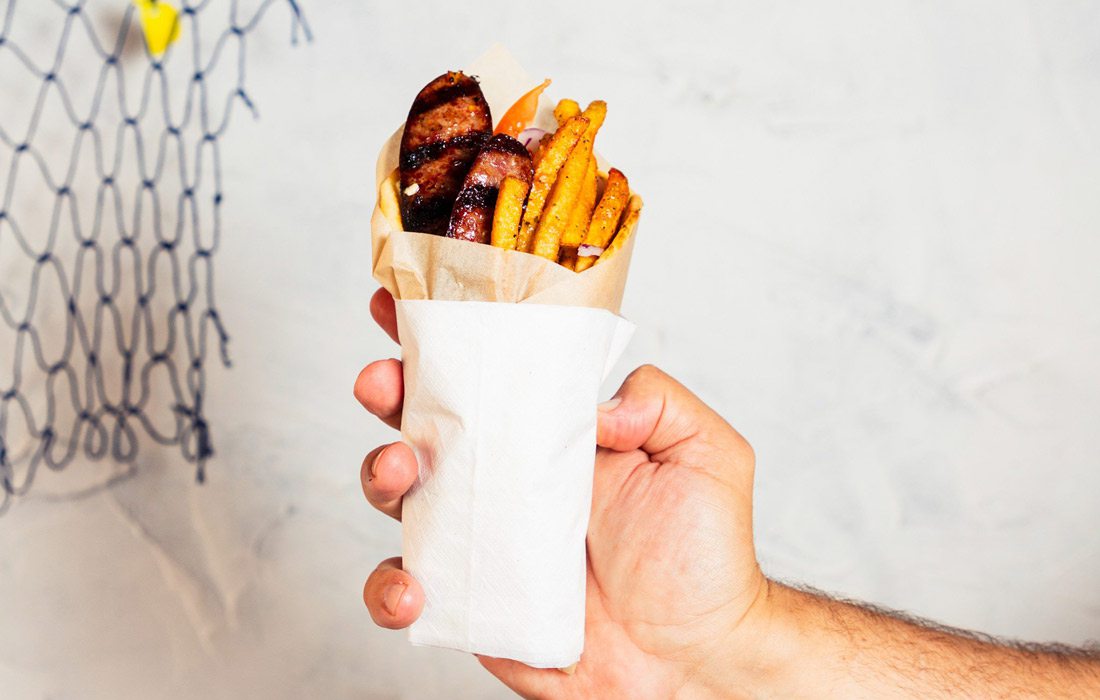 Since my very first trip to Greek Belly (320 E. Walnut St., Springfield) right after it opened, I've been in love with the restaurant's loukaniko sausage. With hints of orange zest, it has an uncommon flavor that hooked me right away. But a few weeks ago, I ordered my beloved loukaniko in a new way: as a pita wrap. In addition to the sausage, the pita is filled with fries, tomato, red onion and tirokafteri (a spicy feta dip). It's the fries that have turned me off in the past—I didn't think I wanted carbs inside my carby pita, you know? But the tirokafteri caught my eye, and I gave it a shot. And oh my goodness: Two bites in, I died and went to heaven.
Then I came back because there's no way I wasn't finishing every crumb of that dish. The snap of the sausage, the creamy heat of the feta dip (and there was so much of it!) and the sharp bite of the red onions were such a perfect marriage. And as it turns out, I do like carbs inside my carby pita after all. One week later, I was dreaming about the loukaniko pita wrap and ordered another. Will I ever branch out at Greek Belly again? I don't know. But if I don't, a lifelong commitment to the loukaniko with tirokafteri will be worth every perfect bite.