Dishes
Pork Belly Bahn Mi Tacos from Civil Kitchen
These seven dishes or drinks have passed our taste buds this month and made us rave. They are ranked by level of yumminess.
By The Editors
Apr 2019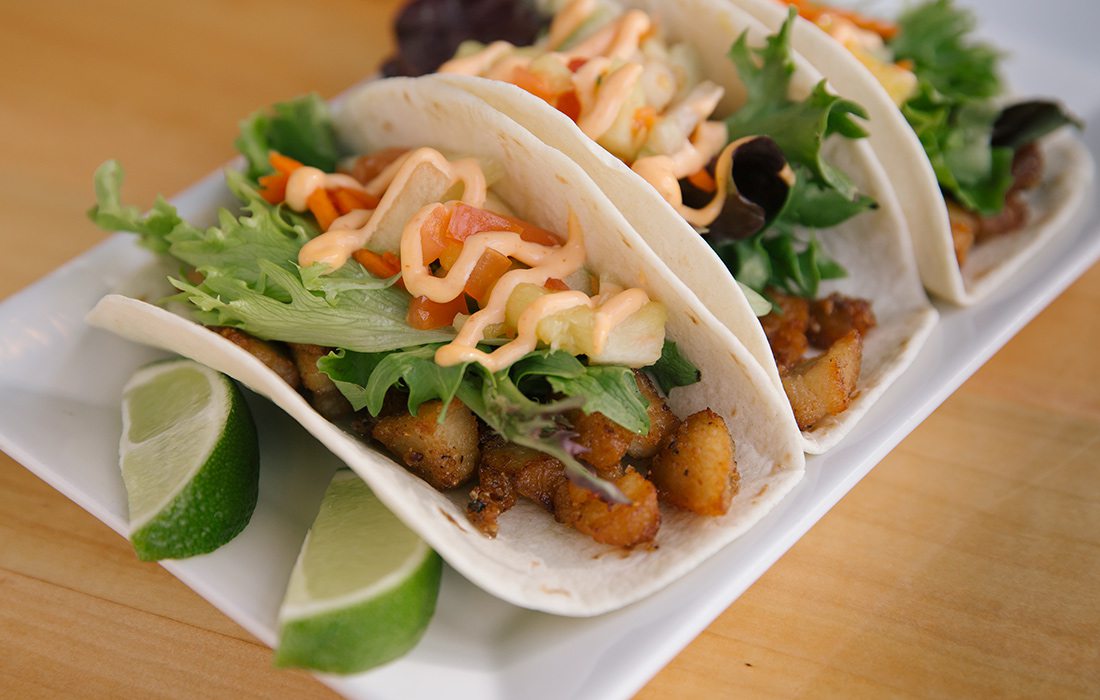 The pork belly bahn mi tacos from Civil Kitchen (107 Park Central Square, Springfield, 417-501-8456) combine sweet and slightly tangy pork belly, field greens, cilantro, Sriracha mayo, pickled carrots and a fruity pico de gallo to create a perfectly balanced taco. The succulent and crispy pork belly is the star of the dish, so it's a blessing that they don't skimp on the portion. 
What's better than mac and cheese? Italian sausage mac and cheese. Think about everything you love about the classic and add grilled Italian sausage, Peppadew peppers, sauteed bell peppers, onion and mushrooms. That's how Springfield Brewing Company (305 S. Market Ave., Springfield, 417-832-8277) improves upon an already perfect dish. 
Bambino's Cafe (multiple Springfield locations) is known for pasta, but we're fond of the antipasto salad, topped with house dressing, Parmesan, onion, red peppers, cucumbers, tomatoes, mushrooms, banana peppers and provel cheese. 
The Fried Pork Ribs at Progress (2144 E. Republic Road, Springfield, 417-799-9387) are the sticky-and-crispy meat treat of our dreams, coated in a sweet Asian barbecue sauce and topped with fresh cilantro and toasted sesame seeds. 
The Buffalo chicken strips at Patton Alley Pub (313 S. Patton Ave., Springfield, 417-865-1188) really hit the spot when you're in the mood for some greasy bar food. They are succulent and slathered in sauce.
The Brussels sprout leaves from Char Steakhouse & Oyster Bar (1620 E. Republic Road, Springfield
https://goo.gl/maps/TBTz7NSUhwt
,
417-823-8383
) are little crispy bits of goodness. They're flash-fried and served with a citrus sauce. Pro tip: You can order these as a salad—so much more exciting than lettuce. 
If you're looking for the perfect way to end your night, look no further than The Final Course from The Order (305 E. Walnut St., Springfield, 417-851-5299). This after-dinner drink combines Fernet Branca, cocoa nib infused Cocchi Vermouth di Torino, whole egg, maple syrup, nutmeg and cinnamon.