Dishes
Soup from Thai Express and Six More Good Things
These seven dishes or drinks have passed our taste buds this month and made us rave. They are ranked by level of yumminess.
By the Editors
Jan 2021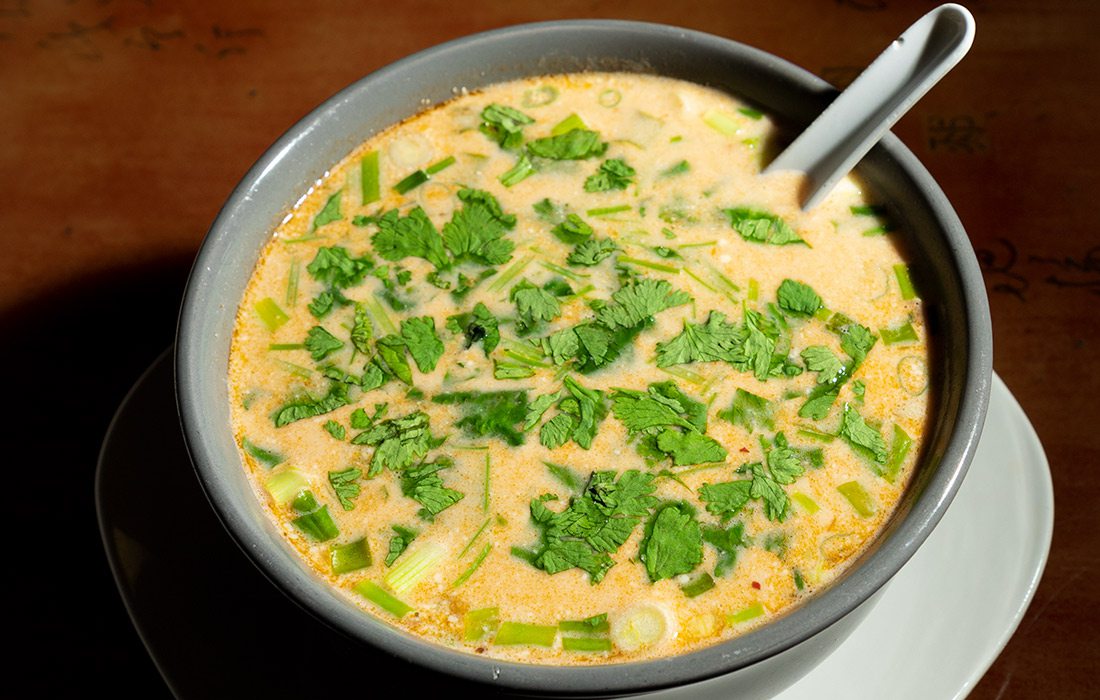 Winter calls for soup, and the tom khah khai soup from Thai Express (948 S. Glenstone Ave., Springfield, 417-865-0101) hits the spot. Its coconutty broth is so flavorful, with little zings of lemongrass, basil and galangal to brighten up icky January days.
The chicken piccata from Bruno's Italian Restaurant (416 South Ave., Springfield, 417-866-0007) is what dreams are made of. As one staffer puts it: "It's done the right way, with chicken breasts sauteed with butter, lemon and capers—no breaded chicken. It's the real deal."
When we're in the mood for something super-sweet, we love the mango chicken from Thai Express (948 S. Glenstone Ave., Springfield, 417-865-0101). It has perfectly fried little hunks of chicken that are doused in a pineapple- and mango-filled sauce.
We're all about good barbecue sides, and among our faves are the jalapeno bottlecaps at Buckingham's BBQ (2002 S. Campbell Ave., Springfield, 417-886-9979). Crunchy, poppable and just barely spicy, they're ideal next to the snappy hot links.
The Brussels sprout salad from the winter menu at Progress (2144 E. Republic Road, Suite B-101, Springfield, 417-799-9388) is borderline mind-blowing. It features both fresh and fried sprouts, but the real zip is in other flavorful ingredients like marcona almonds, orange zest, black lemon dressing and plenty of fresh herbs.
At just $4.99, the vegetable jeon from Little Korea (3354 S. National Ave., Springfield, 417-368-1694) is one of the best values when it comes to shareables. A jeon is a savory Korean pancake, and this one is made with shredded potato, carrot, onion and green onion—plus it tastes great dunked into the restaurant's hot pot broth.