Dishes
The Sunday Fun Day Pizza from Maso Pizza Bar Makes Everyday Feel Like it's the Weekend
These seven dishes or drinks have passed our taste buds this month and made us rave. They are ranked by level of yumminess.
The Editors
Oct 2020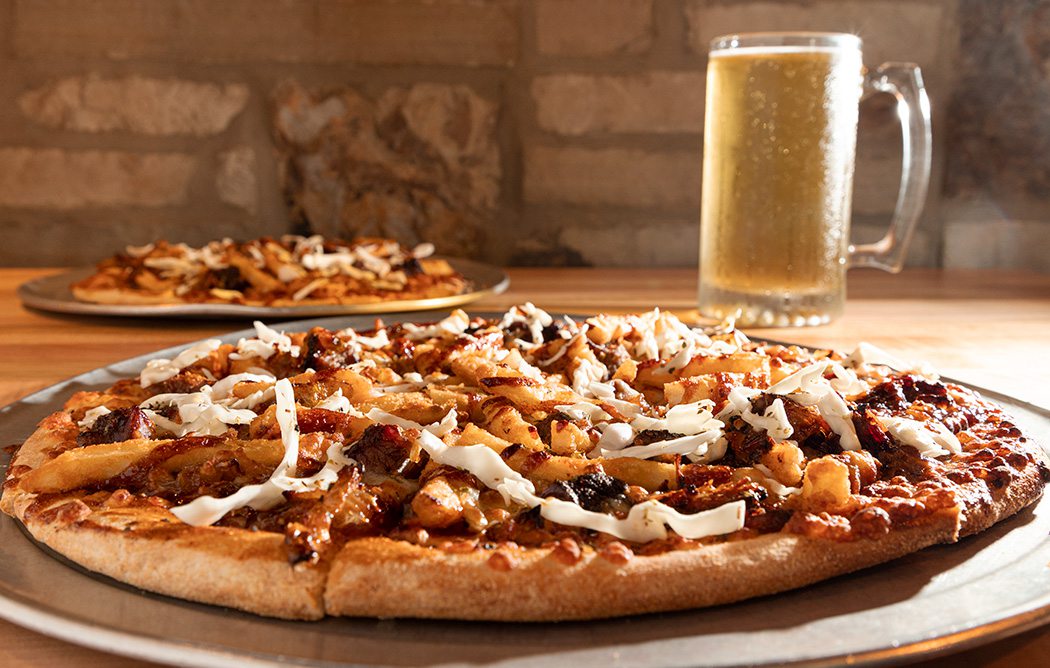 1. We love the serious weekend vibes we get from the Sunday Fun Day pizza at Maso Pizza Bar (3653 E. Sunshine St., Springfield, 417-720-1047). It's topped with juicy barbecue brisket, caramelized onions, crispy fries, mozzarella cheese and a crunchy Italian slaw.
2. For a mouthwatering brunch, one of our staffers is obsessed with the Brewer's Breakfast Cure from Springfield Brewing Co. (305 S. Market St., Springfield, 417-832-8277). It starts with a biscuit and is stacked with skillet potatoes and peppers, sausage gravy, bacon and an egg.
3. If you're all about the tequila and lime, try a sip of the Golden Caddy cocktail at Sweet Boy's Neighborhood Bar (310 South Ave., Springfield, 417-719-4224). It's like a margarita on steroids.
4. When we want a massive salad, we order a salmon poke bowl from Craft Sushi (1251 E. Sunshine St., Ste. 116, Springfield, 417-319-5887) served over greens instead of rice. The greens are good (spinach, kale, arugula), and the veggie topping options are plentiful. We add asparagus, mushrooms, edamame and spicy Korean sauce.
5. We cannot get enough of the Brûlée Cheesecake from Jimm's Steakhouse (1935 S. Glenstone Ave., Springfield, 417-886-5466). It's two of our favorite desserts in one, and it's more than big enough to share. 
6. The calamari at Level 2 Steakhouse (200 E. Main St., Branson, 417-243-3433) has our hearts for being presented a little differently than others in town. Tender calamari slices replace the usual rings, and the key lime miso mayo pairs perfectly for dipping.
7. At Red Onion Café (203 E. Fourth St., Joplin, 417-623-1004), the Penne from Heaven pasta entrée features a perfectly seasoned cream sauce with lots of garlic and Parmesan, plus chicken and bacon too.