Drinks
5 Best Drive-Thru Coffee Options in Southwest Missouri
Can't start the day without coffee? Here are five places in southwest Missouri where you can pick up your pick-me-up at curbside or via drive-thru to help kickstart the morning.
by Jamie Thomas
Apr 2021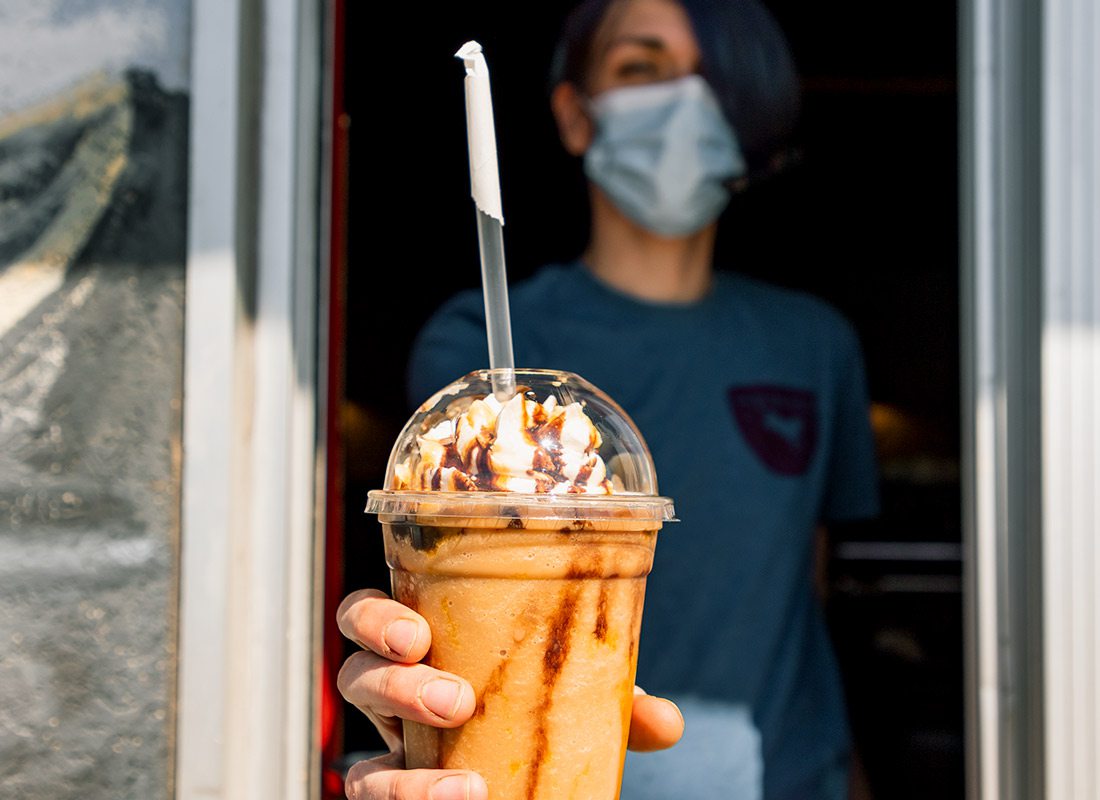 1945 S. Glenstone Ave., Springfield, 417-883-5114
Named for a stubbornness for great coffee without taking it too seriously, Dancing Mule Coffee Company aims for fast and friendly service without skimping on quality. Along with grabbing some fresh-ground coffee on Glenstone, you can find guides to making your own French pressed and Chemex coffee on its website. Dancing Mule's window is open 6 a.m. to 7 p.m. on weekdays, 7 a.m. to 6 p.m. on Saturdays and 7 a.m. to 4 p.m. on Sundays.
3650 E. Sunshine St., Springfield, 417-887-7777
From cold brew to chai lattes, Country Girls Espresso offers everything you need from its new location on East Sunshine. If you want something extra with your coffee, you can also pick from an array of breakfast sandwiches, burritos and even an energy drink to shift your morning into high gear. Country Girls Espresso is open 6 a.m. to 6 p.m. Monday through Saturday.
124 Park Central Square, Springfield, 417-866-6645
Since 2007, The Coffee Ethic on Park Central Square has been serving coffee and sourcing beans ethically to protect the planet. Dedicated to the full experience of coffee—perfect for coffee obsessives—you can pick up brews lovingly crafted to please any palette. Grab your grind from 7 a.m. to 6 p.m. Monday through Friday, and 8 a.m. to 6 p.m. on weekends.
2010 W. 76 Country Blvd., Branson, 417-239-4619
If you're a little further afield from Springfield, you still have some great places to grab coffee on the go. From 7 a.m. to 5 p.m. seven days a week, eXpresso Coffee on the Go has a selection of classic and signature coffees, teas, chais and eats like protein-packed oatmeal and daily baked treats.
813 N. Main St., Nixa
For those starting their day in or passing through Nixa, Cup of Joe's offers drive-through coffee from 6:30 a.m. until 4 p.m. Monday through Friday, and 7 a.m. to 3 p.m. Saturday. Cup of Joe's was founded by Joseph Weatherly after a trip to Italy when he was 19. There, he was introduced him to the magic of espresso, which inspired him to open his own coffee stop. Keep an eye out for a new patio as the weather heats up, too.