Drinks
Find the Neighborhood Bar For You
We've rounded up the best bars in some of Springfield's most popular neighborhoods. They're all great places to try new drinks and make new friends.
By Vivian Wheeler
Apr 2019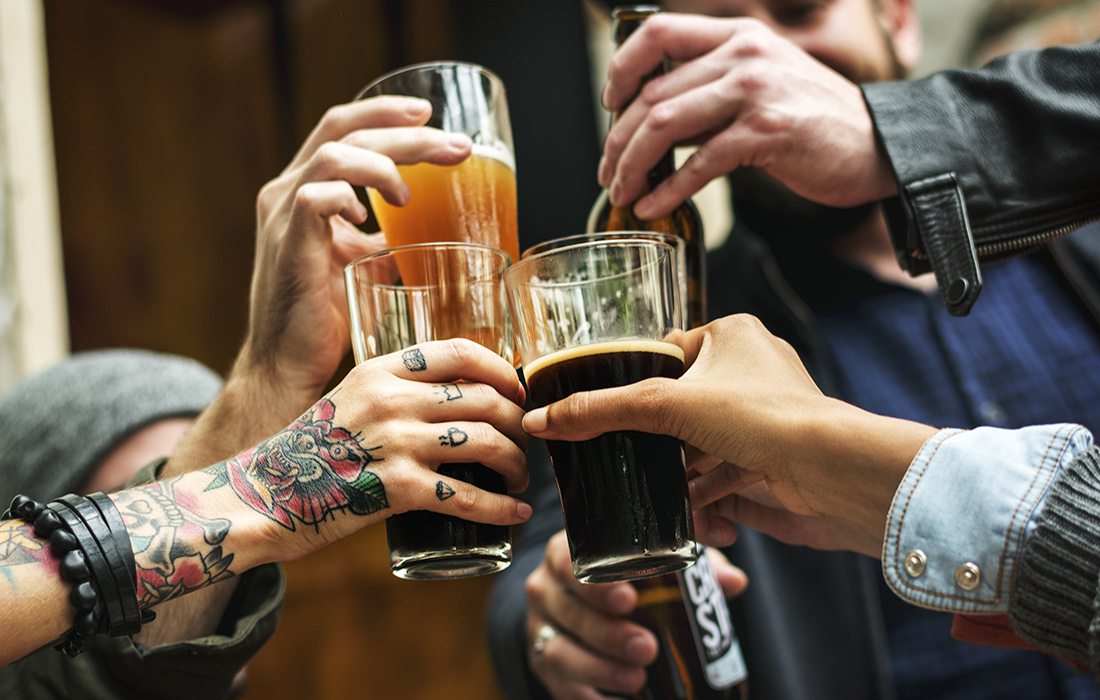 Neighborhood: Rountree
Bar: Tie & Timber Beer Co.
Why we love it: You can bring the whole family here without receiving side-eye.  
What to order: The Juicy Brewski
Neighborhood: West Central
Bar: Missouri Spirits
Why we love it: Not only does this Walnut Street staple serve house-made whiskey, there's a killer food menu to boot. 
What to order: Bill's Bullet
Neighborhood: Southern Hills
Bar: The Pitch Pizza & Pub
Why we love it: It's hard to go wrong here. Pizza and beer is a classic combination. 
What to order: A pint from the extensive beer list
Neighborhood: Sequiota
Bar: Galloway Grill
Why we love it: You can hop on your bike and ride the Galloway Trail right to the front door. 
What to order: A double of your choice—you are on your bike, after all. 
Neighborhood: Commercial Street
Bar: Lindberg's Tavern
Why we love it: Lindberg's has live music just about every day. 
What to order: A bloody mary made with herb-infused vodka