Life
Great Escape Beerworks is Expanding to Republic
A 6.3 acre brewery, beer garden and taphouse (with fresh pizza!) is in the works in the former Burke Bridge Company building between Springfield and Republic.
by Katie Pollock Estes
Apr 13 2022 at 8 a.m.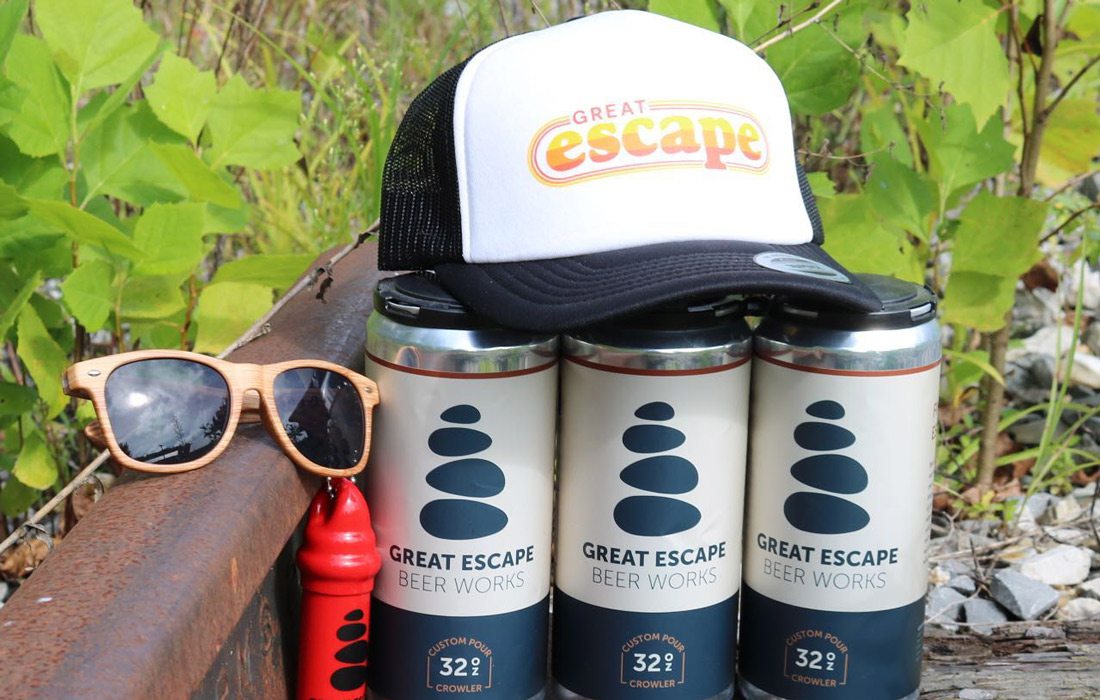 Since December 2018 when it opened in Galloway on Lone Pine Avenue, Great Escape Beer Works has been serving great brewing to Springfieldians. Now, Republic residents can get in on the fun even closer to home as Great Escape Beer Works begins work on a brand new (and very big!) expansion.
With construction beginning later in the year and a tentative open date of early 2023, the Republic location of Great Escape Beer Works will sit on a 6.3 acres of land, and the company will be reusing the former Burke Bridge Company building located between Republic Road and James River Freeway on the north side of Highway 60. The space will include a 16,000-square-foot production warehouse with a 30-barrel brewhouse that can produce 15,000 barrels of beer per year. The original location has a five-barrel brewhouse and produces 2,000 barrels of beer every year, so the new facility will allow for eventual statewide distribution growth of Great Escape's excellent brews.
And with more space to brew, there can be more creativity. Great Escape's owner Jake Duensing (who worked at Colorado and Washington breweries before opening Great Escape in his Springfield hometown) says the brewery will be able to add some new styles of beer and experiment a bit.

Beer isn't the only draw, though. In addition to about 20 taps, the new brewery will also have a full kitchen with a small menu of salads, appetizers and pizzas cooked in a stone hearth pizza oven. Outside there are plans for food truck spaces as well. "We're building two spots for them," Duensing says. "Since our menu is fairly narrow, we're hoping food trucks can find some success in coming out and supplementing that."
As for activities and entertainment, the outdoor beer garden includes a stage area for live music, and inside there's an indoor miniature golf course. "We have 11,000 square feet of taproom space," Duensing says. "We wanted to find something to give people a reason to come out and see our spot, something adults can have fun with. Or they can bring their families and kids and enjoy that as well."
The sprawling 6.3-acre lot also offers space to spread out. Duensing says: "We're trying to make it as accommodating to people as we can. If they want to get a little bit away from the building and sit at a picnic table, they can. And then of course we have the more traditional beer garden where people can congregate and be a little more social."
So which part of Great Escape's great expansion are you most excited about? Hopefully we'll see you out on the beer garden next year!