Life
Springfield Brewing Company Makes Some Big Changes
Springfield Brewing Company is making some changes to its line-up and more.
by Katie Pollock Estes with additional reporting by Jamie Thomas
Aug 11 2020 at 8 a.m.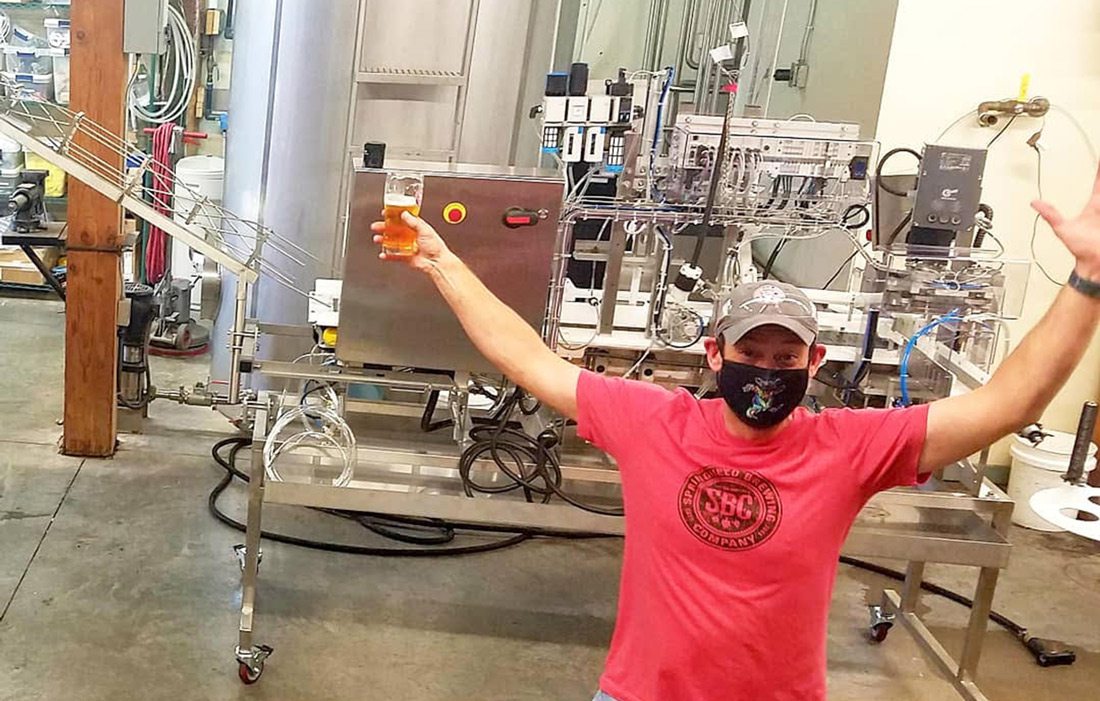 I recently had a phone call with Springfield Brewing Company Director of Operations Todd Schade to ask about the brewery's takeover of Missouri Spirits—but what I learned was that there's a whole heck of a lot going on at Brew Co. to be excited about in addition to that. In fact, there are some seriously big things happening over on Market and Walnut.

First off: The Missouri Spirits news. You probably already know that Brew Co. purchased the local distillery early this year. But in addition to absorbing the company and adding a distiller's license to the brewer's, winer's and wholesaler's licenses they already had, Brew Co. is also combining both the businesses and their spaces, building a corridor between the two for employees to use and adding a new name to serve as an umbrella over all their endeavors and particularly over the distillery brand.
Buckle up, because this name is a tongue-twister: Ty Iechyd Da. The Welsh phrase roughly translates to "Good Health House," a play on a Welsh toast to good health (the "ty" is pronounced like "tea"; check out this video if you want to hear how "iechyd da" is pronounced). "We want to promote this as a place for well wishes, life's milestones and special events, old and new friends and appreciation for a job well done," says Schade. "Anything we would toast about, even just 'It's Tuesday. Let's celebrate!'"
The reason behind the name is two-fold. Part of the inspiration came from how the co-owners Christina and Neil Chanter met. Originally from England, Neil Chanter attended University of Wales, Cardiff, where he played on the school's rugby team. While he was with the team on a trip to Dublin, Ireland, he met his now-wife Christina, who was in the United Kingdom as part of a program between Missouri State University and Regent's College, London. Neil Chanter would ultimately move to the United States, and the couple took over ownership of Springfield Brewing Company in November of 2011.
The name is also something of a dedication to Chanter's stepfather. "When I was at university [in Cardiff] he would always say 'you'll be speaking Welsh, soon. Iechyd da!' It wasn't until years later that I found out what it meant." Chanter says. "I would always say 'good health' as a toast [...] come to think of it I think that came from him, too."

That new corridor I mentioned will allow staff to move easily between the two, especially when events are happening at the former Missouri Spirits space that is now called The Cellar. It's a rentable space that will open for weddings and events, plus internally booked small concerts on open nights. The company is building a full-service kitchen in that building for ease of food service, and all Brew Co. beers and spirits will be served there as well.
Now that we've covered the name and venue changes, let's move on the beer. Springfield Brew Co. is in the midst of a complete revamp of its main five-brew retail lineup. For starters, the beers available at local groceries and liquor stores will all be packaged in cans moving forward, making the beers a bit more portable and a lot more lake- and river-friendly. And while Greene Ghost, a longstanding customer favorite, will remain part of the lineup, the rest are going away to make room for some new beers. The first is Blue Canoe, a pale ale from Brew Co. and the James River Basin Partnership. A portion of the proceeds from six-pack sales support JRBP's mission to protect Ozarks waterways and keep them clean. It's being released Labor Day week along with a canoe giveaway at Hy-Vee. "It's more hoppy than our Paul's Pale Ale." Schade says. "That one has more of a sweet, malt flavor, [Blue Canoe] is a little drier." Next will be the 417 American Lager, which will be released October 1. After that, you'll see seasonal kettle sours released every three months and some new traditional seasonals (with the much-loved Mudhouse Stout sticking around—don't worry!).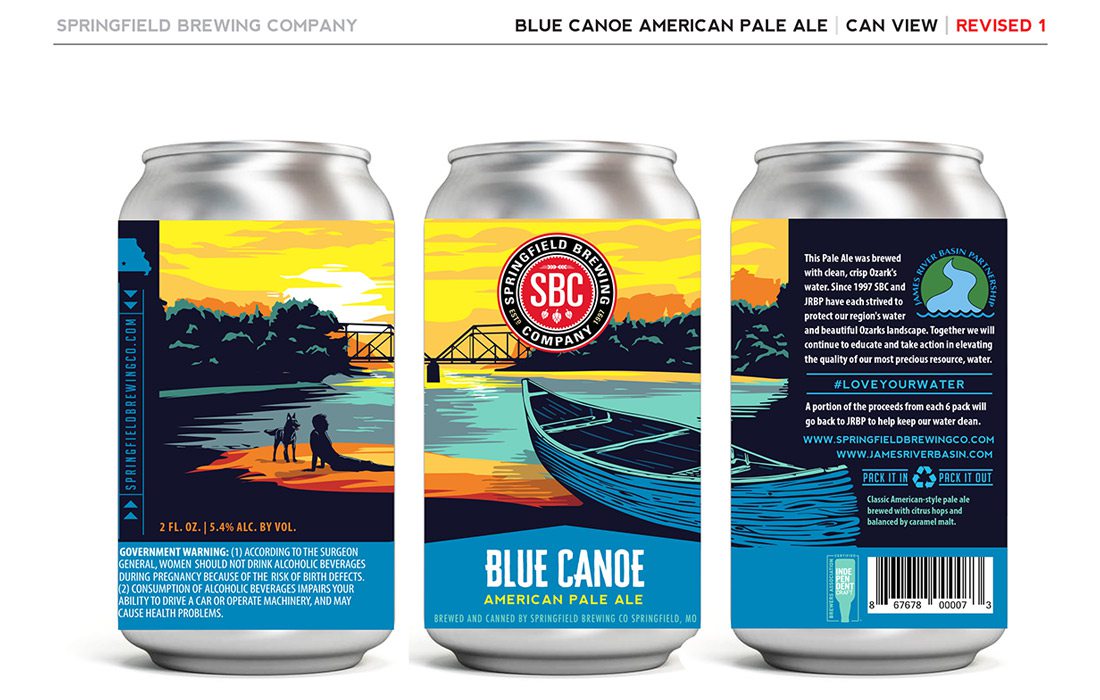 In addition to all the business changes, the restaurant has revamped the menu over the summer as well. The beloved macaroni and cheese, hot pretzels, fish and chips, and other favorites are still on the menu. But you'll also see a few new themes emerging on the menu designed by Chef Brandon Dinger, like incorporating Brew Co.'s beer and spirits products, highlighting locally-produced ingredients, and adding lots of vegetarian, vegan and gluten-sensitive options. Local highlighted producers include places like The Artisan's Oven, Edgewood Creamery, Urban Roots Farm, Terrell Creek Farm, Circle B Ranch and Millsap Farm. Schade says some popular dishes included the Crowler Can Chicken with smoked chicken and veggie risotto, the gin-cured salmon, and the brunch menu's honeycomb chicken and biscuits. Personally, my eye is landing directly on the dessert menu, which features house-made ice creams that are used in creative ways, like plunked into their homemade root beer or stacked into chocolate chip cookie sandwiches. Those sammies can feature vanilla bean ice cream or Boozy Pecan Bourbon Ice Cream. Even the chocolate torte gets a boozy hit with a vodka-berry gastrique.
Big update, huh? If your mind is reeling from all the changes, don't worry. You're not alone. The best cure for that is to just go in and check out what tasty new tricks this Springfield classic has up its sleeve. Iechyd da!
Grab a Slice with Your Brew