Reviews
Authentic Jamaican Patties from Jamaican Patty Co.
Jamaican Patty Co. serves authentic Jamaican patties—handheld meat pies.
by Megan Dollar
May 2021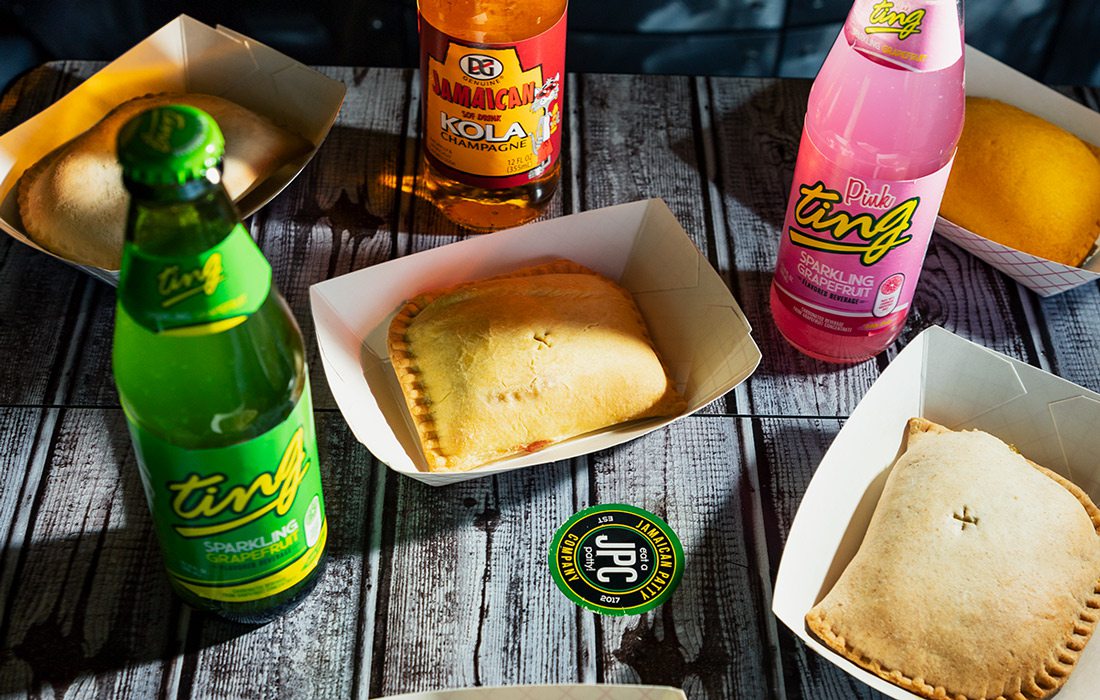 What's not to like about a handheld lunch? It's why our go-to is so often sandwiches, but it's time to change up that routine. Jamaican Patty Co. (3439 S. Campbell Ave., Springfield) serves handheld patties in a variety of savory flavors that combine the countries colonial history. The Jamaican patty most closely resembles the British pasty—a handheld pie stuffed with hot, savory filling. But the Jamaican variant is tinted yellow in color, from turmeric, and the filling more closely resembles Indian, West African and Jamaican flavors. On my visit, I tried one traditional beef patty and one chicken curry.
It's hard to say which was my favorite, but the chicken curry probably pulled slightly ahead due to my curry bias. Both patties were packed full with savory spices—not so much that they were spicy, but just generously and well-seasoned. I washed it down with a pineapple and ginger soda (the label said it was Jamaican soda, but also noted that the product was made in Queens); the sweetness contrasted the savory pies wonderfully. The restaurant also serves oxtail and Jamaican Jerk chicken, but only on weekends. After feeling so satisfied by those patties, I think I'll need to make a weekend trip to try more flavorful Jamaican cuisine.