Reviews
Our Review of Mimi's Soulfood
At Mimi's Soulfood in downtown Springfield, you can warm up with a big plate of something hearty, delicious and oh-so-comforting.
By Katie Pollock Estes
Nov 2022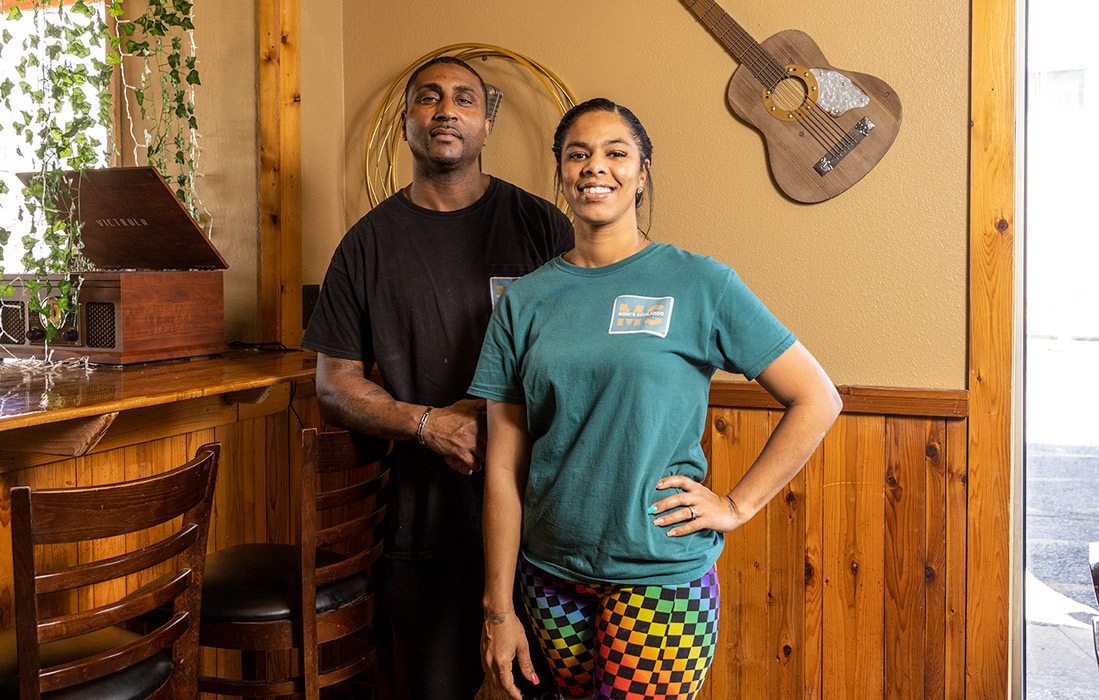 My family has the very bad habit of visiting the same handful of local restaurants over and over again. I try a lot of new food so I can write about it for work, but on a random Thursday night when we don't feel like cooking and on a whim decide to rush out to find food—well, that's when we fall into our culinary habits. For us, it's Thai food, Greek food or pasta.
But on a recent "I absolutely cannot cook today and you absolutely cannot make me" kind of day, we elbowed those habits out of the way in favor of trying a local spot we haven't ever tasted before: Mimi's Soulfood.
The restaurant is located on Kimbrough Avenue in downtown Springfield, and every single item on the southern-leaning menu is as comforting as a warm hug. 
First up, we knew we had to try the fried catfish. It's a comfort food that I can't get enough of, and everybody in my family loves it—especially my 9-year-old son. At Mimi's, the catfish is so stinking crispy. Every bite offered plenty of delicious crunch, and we loved dousing it with hot sauce for that punch of heat. You can pick two sides, and my first one just had to be cornbread. I adore cornbread, and I also really love greens (turnip, collard, anything), and they can be hard to find on local menus. So of course I ordered the collard greens as my second side dish. From the crumbly and not-too-sweet cornbread to that comforting, warm bowl of greens, the sides definitely do not disappoint here.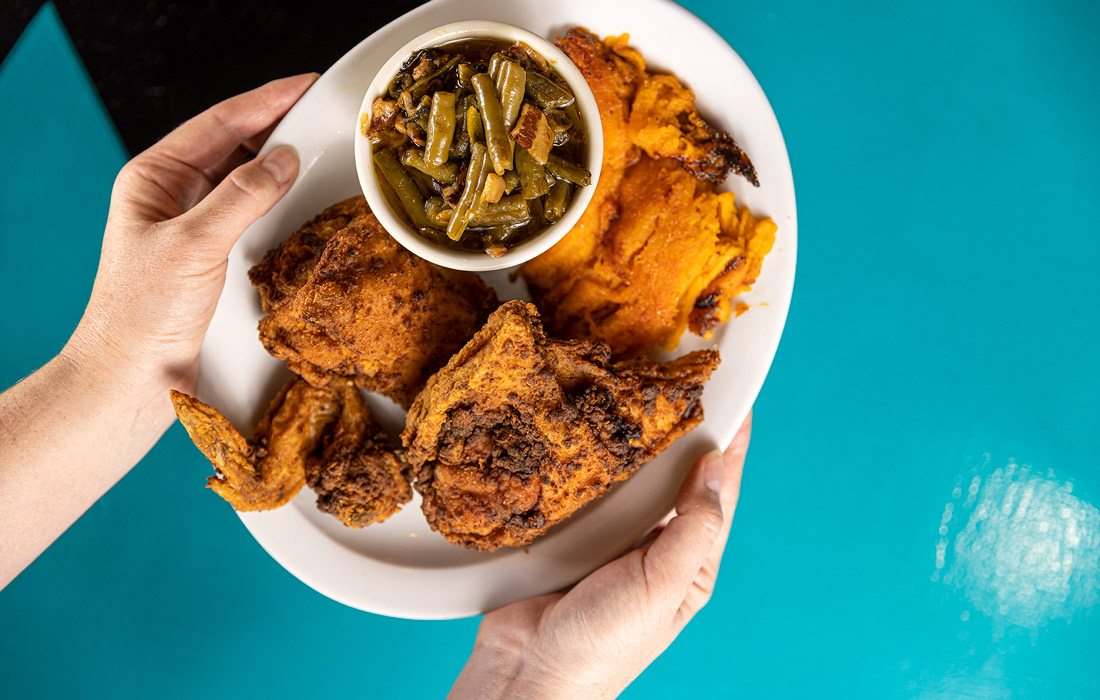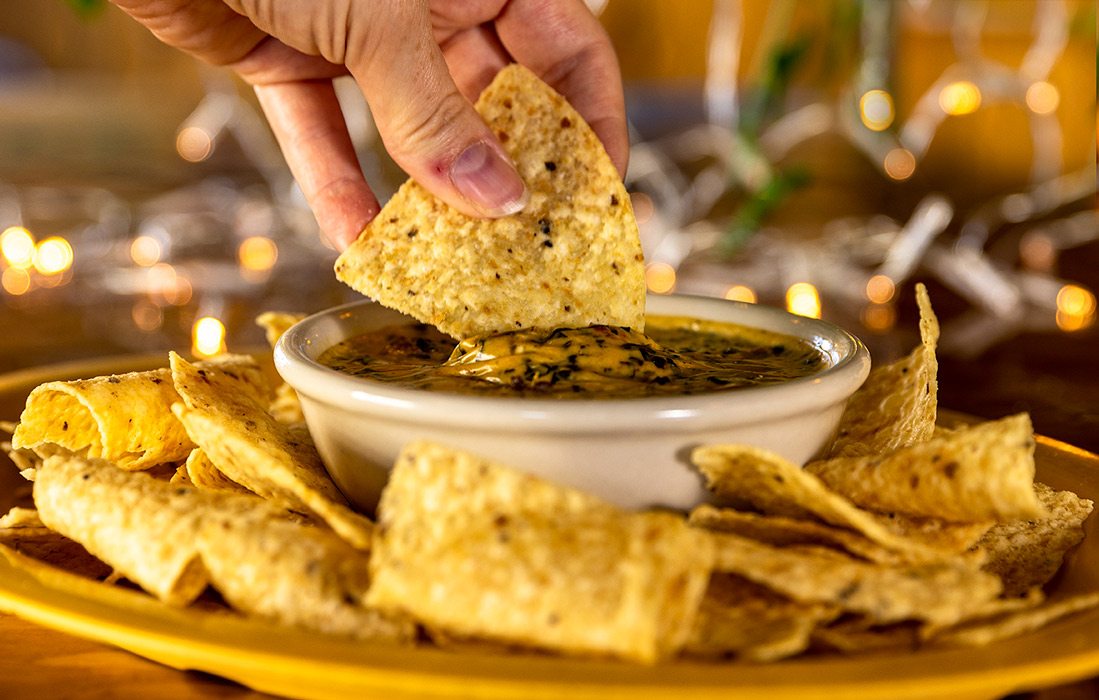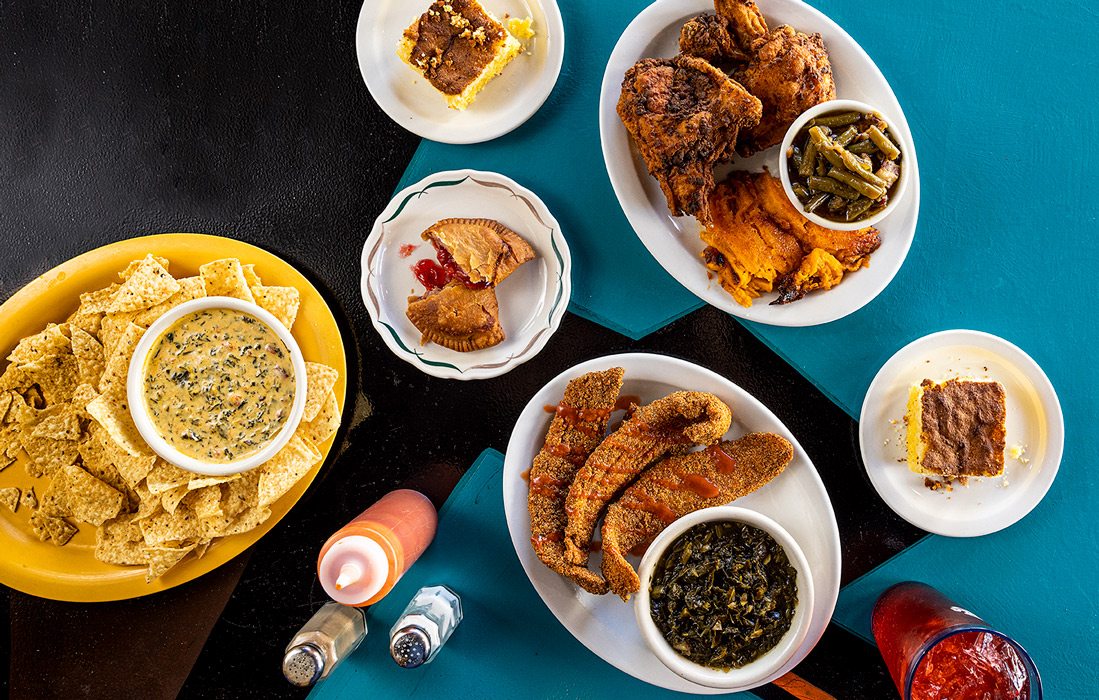 Speaking of collard greens, Mimi's serves a collard green dip appetizer for a new-to-me take on the veggie. We didn't get a chance to try it, but it's first on my list to taste the next time we visit.
Another must-try menu item for us was the fried chicken entrée. It came with two sides too, so we opted for the fried green beans and the sweet potatoes. Let me tell you, this fried chicken warmed my heart. The meat was perfectly cooked and supremely juicy, and that salty, crunchy, crumbling skin was such a treat. 
For dessert, we all fought over (I mean... shared) a slice of the cherry pie. It was the ooey-gooey sweetness we craved after a very, very fried dinner. There are other sweets on the dessert menu here too, like brownies, cheesecake and chocolate chip cookies.
Although we opted for so much fried goodness on our visit, there are plenty of non-fried items on the menu here too.
For example, the double cheeseburger with bacon looked delish, and you can also get a few other options like meatloaf, prime rib, spaghetti topped with meat sauce or hearty bowls of brown beans with a side of potatoes and a slice of that delicious cornbread. But honestly, I know when I come back it'll be for another plate of that fried catfish. I'm already dreaming about it.