Reviews
See You at Queen City Soul Kitchen
Queen City Soul Kitchen serves delicious meals and fosters community in southwest Missouri.
by Megan Dollar
Apr 2021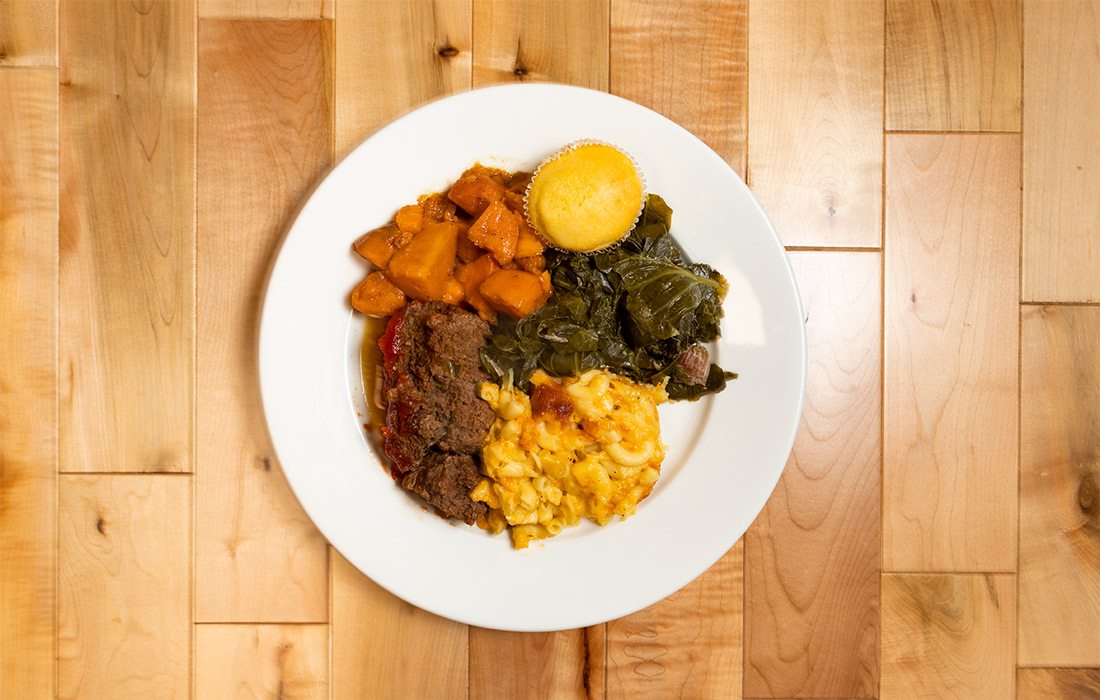 Queen City Soul Kitchen (2006 N. Broadway Ave., Springfield, 417-763-2146) opened the doors to its modest storefront in central Springfield last summer. The restaurant is the result of a collective effort from local creative innovators Francine Pratt, Lyle Foster and Chef Paul Allen, and aims to nurture community and produce good, comforting food. It seems impossible to make a bad selection from the monthly rotating menu, but the East Coast style macaroni and cheese and bread pudding with vanilla rum sauce are an absolute must. The vanilla rum sauce is such the perfect blend of sweet and bitter that you'll want to drink it straight from the bowl after you've eaten every bit of the pudding itself.
While the food from Queen City is an indulgent delight, it's important to note that the restaurant is much bigger than the food it serves. The term "soul food" was coined back in the mid-1960s to describe the cuisine prepared and eaten by African Americans who hailed from the south, but its origins reach further than that. The dishes now identified as soul food evolved from what was given to West Africans enslaved on southern plantations during America's colonial period. Queen City Soul Food's delicious meals not only nurture community and nourish bodies but serve as a connection to many people's ancestral heritage and community beyond southwest Missouri itself.