Reviews
Our Review of Captain's Quarters in Branson, Missouri
One of Branson's newest restaurants serves nautical-themed eats with a side of beautiful scenery.
By Katie Pollock Estes
Oct 2022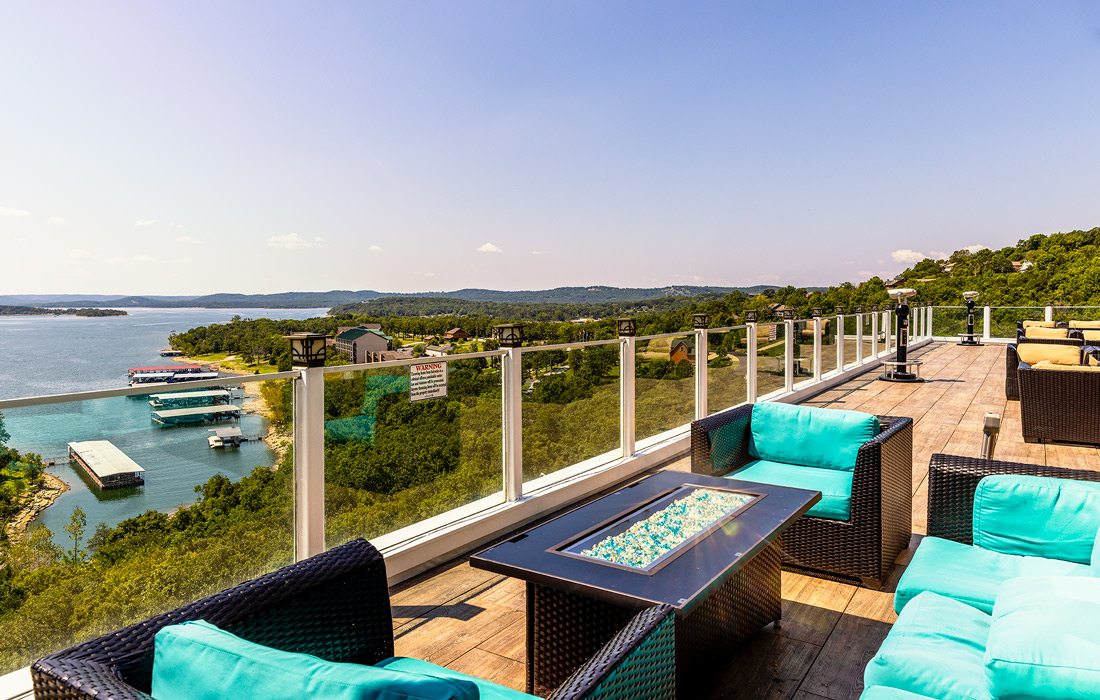 Here at 417 Magazine, we believe there's no such thing as lake season. Sure, summer is the obvious choice if you want to swim, boat, wakeboard and spend the day bobbing in a quiet cove. But the gorgeous views don't go away when the seasons change. Instead, lake season transitions from in-the-water fun to near-the-water serenity. That's when we prefer to take in the vistas from beside the lake. 
This year, there's a new sunset spot with views of Table Rock Lake that let you watch the dwindling sunlight twinkle off the water while you sip a cocktail with your favorite people. Captain's Quarters is located on the 10th floor of The Tower, a new lakeside resort situated off Highway 265 about 10 minutes from Branson's strip. 
Its most lovely draw is its view. An expansive rooftop deck is surrounded by clear glass fencing, so nothing obstructs the scenery: Table Rock Lake's still waters and the Ozarks hills surround it, all green in the summer and all orange in the fall. Comfy, lounge-like outdoor furniture and fire pits make it a cozy place to enjoy the scene.
The menu here offers several barbecue options and dishes that are either nautically named (like the Cuban Cruiser sandwich) or that feature little tropical flairs (like the citrusy Island Shrimp Salsa appetizer). The bar menu offers familiar cocktails and includes frozen grown-up slushies in a variety of rotating flavors. And the kids menu, while not exactly exciting, is definitely pleasing to a kid's palate, with burgers, hot dogs, chicken tenders and more.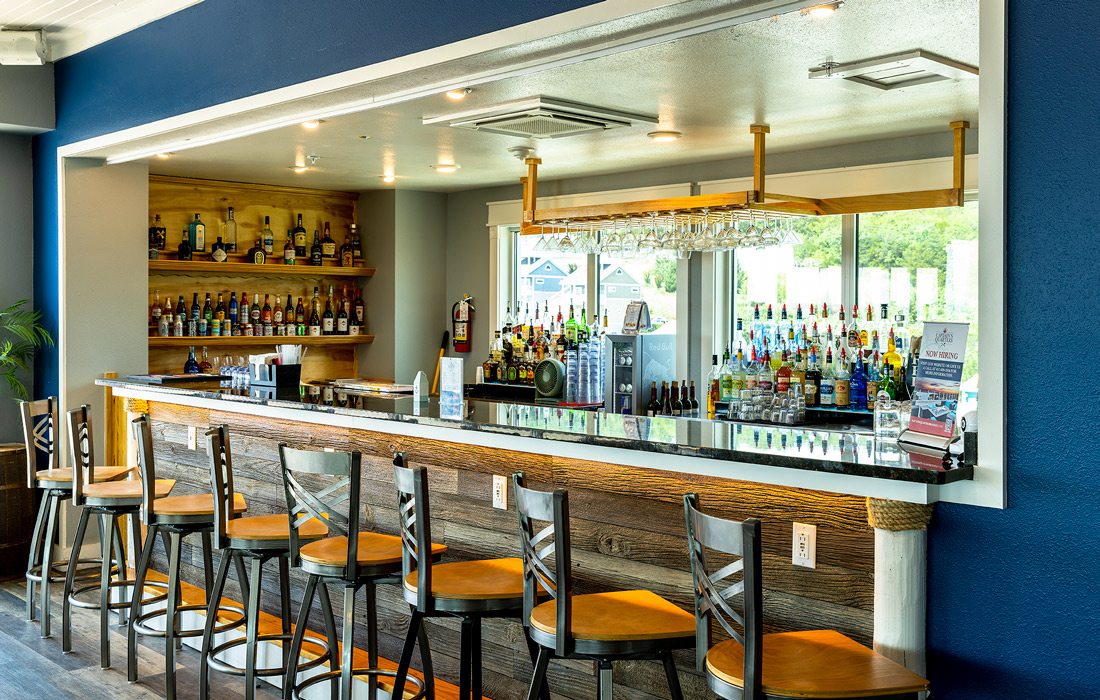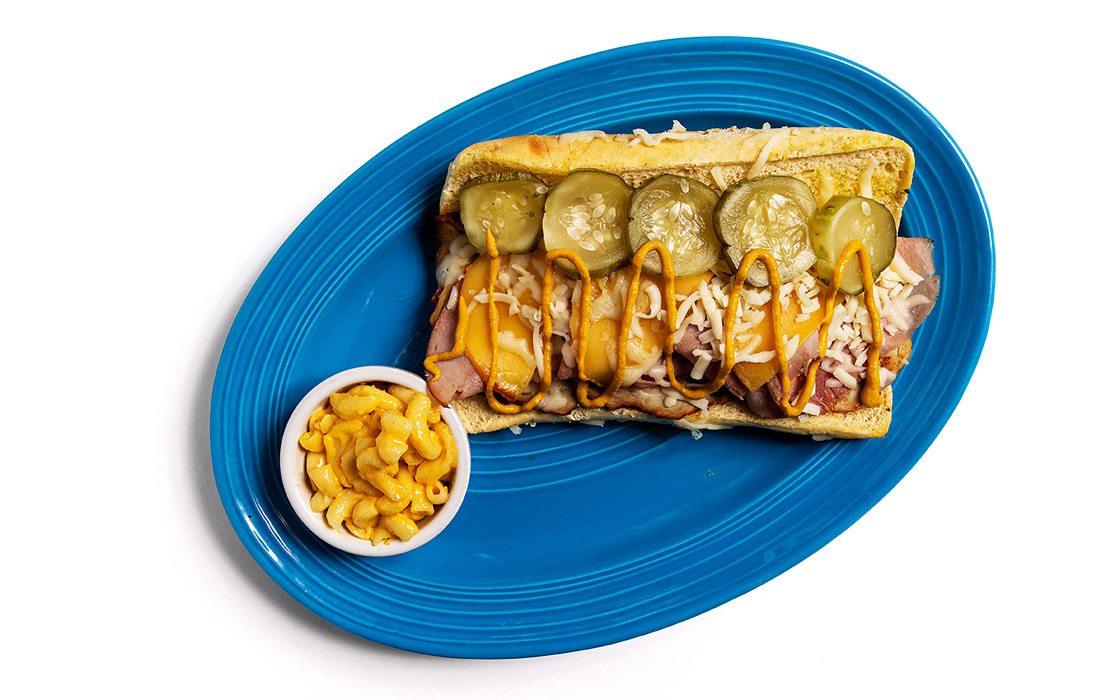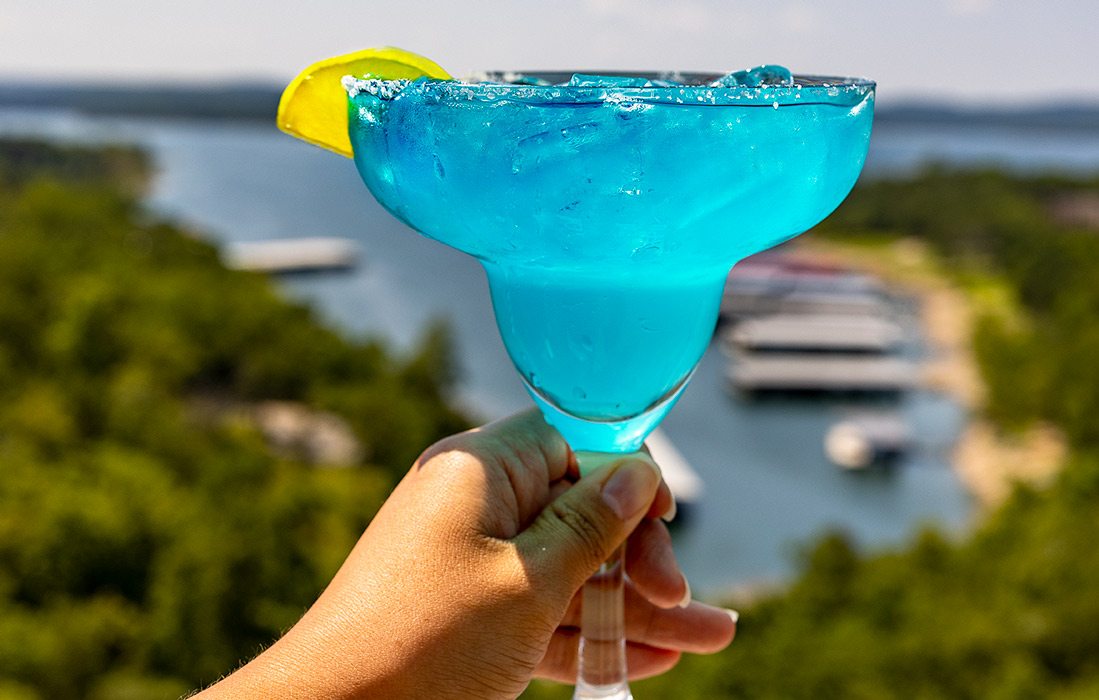 That Cuban Cruiser is their punny take on a Cuban sandwich, with house-smoked pork loin, ham, Swiss cheese and those classic zippy Cuban toppings: pickle slices and mustard. It was tasty, but I found myself wishing it were pressed like other Cubans I love.
You can get your sammies with any side, and we picked the Nautical Corn to stick with the boat-y theme. It was a creamy concoction that gave nostalgic vibes. We tried the smoked macaroni and cheese too, which offered plenty of gooey cheesiness and was light on smoky flavor.
We also ordered the chicken wings appetizer. I love that they are served with the Buffalo sauce on the side because I like my wings naked and dunked by hand for customized sauce distribution and a less messiness. And these wings were delish. Tender, juicy and perfectly crispy, they were my favorite part of our meal.
We didn't order any of the barbecue-centric options, but we were interested in the burnt end brioche. A soft brioche bun is topped with charred smoked brisket and served on a roll that's sprinkled with burnt end seasoning. 
Although I visited in the afternoon with my daughter, I'm anxious to go back in the evening. That's when the sunset views are at their best, and live music adds a bouyant vibe to the scene. In fact, this might be the motivation I need to plan a date night with my husband.