Reviews
Our Review of Carmine's Wood-Fired Pizza in Joplin
A little Italian restaurant in Joplin is serving some seriously good pizzas, pasta and more.
By Katie Pollock Estes
Aug 2022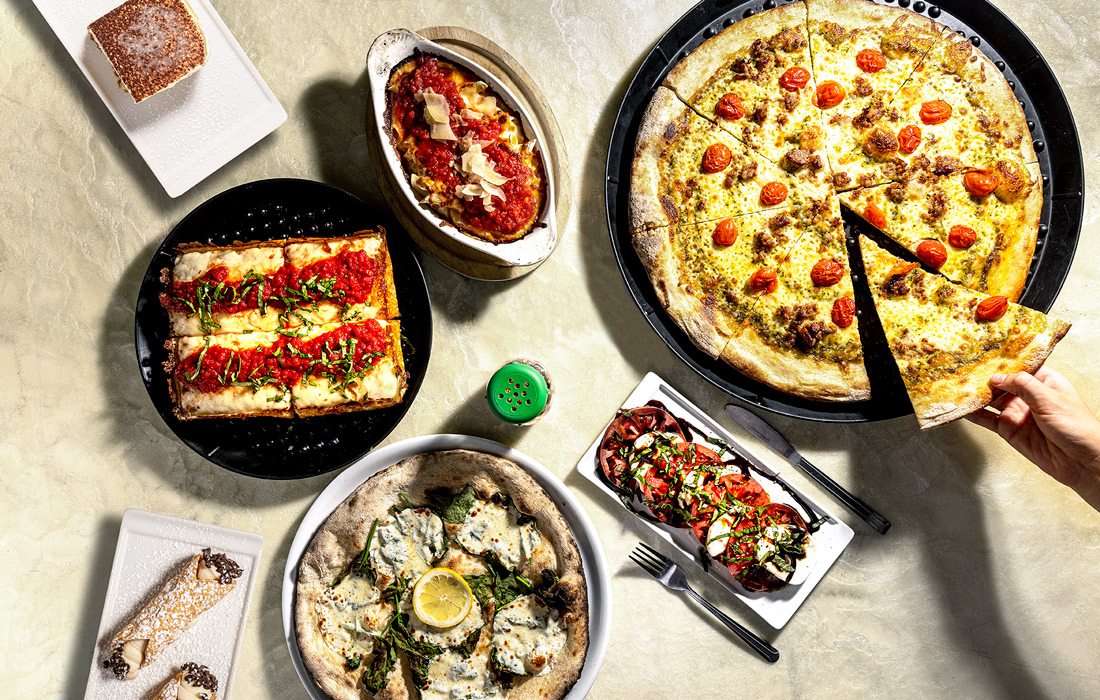 When a New York native tells us we really, really need to do a full review of Carmine's Wood Fired Pizza in Joplin, Missouri we listen. Former staffer Danielle Giarratano knows New York flavors, and she said Carmine's serves the best pizza she's eaten in the Midwest. Pretty high praise! I was more than happy to dive in for a review, since half my family is made of pizza fanatics (my husband, Eli, and our son, Oliver) and the other half has a capital-P Pasta Problem (me and our daughter, Eloise).
Carmine's is unique in the sheer variety of pizza styles they offer. You can order Neapolitan pies, massive 16-inch New York–style pizzas and rectangle-shaped Detroit-style pizzas. There was no way we were going to visit without trying all three.
But first, we started with a caprese salad. It was nothing fancy, but it was so fresh and satisfying with simple ingredients that just worked. Maybe I got lucky because I visited at the height of summer—or maybe it's always this way—but the tomatoes were oh-so-sweet and delicious.
For our Neapolitan pizza, we ordered the Formaggio, topped with rounds of fresh mozzarella, spinach and lemon. The crust was beautiful, chewy on the inside and slightly charred and crisp on the outside with a few airy little bubbles. I loved the simplicity of the toppings; I never in a million years would have thought to put lemon on my pizza, but holy moly it works. Every bite tasted bright and fresh. 
Next up was a New York–style pizza, with slices as huge, thin and foldable as you would want a perfect pie to be. We ordered the Joe Pesto toppings: pesto sauce, mozzarella cheese, crumbled Italian sausage and fresh grape tomatoes. This one was a little bit on the greasy side for me, but the flavors were fantastic, and the acidity of those fresh tomatoes really helped too.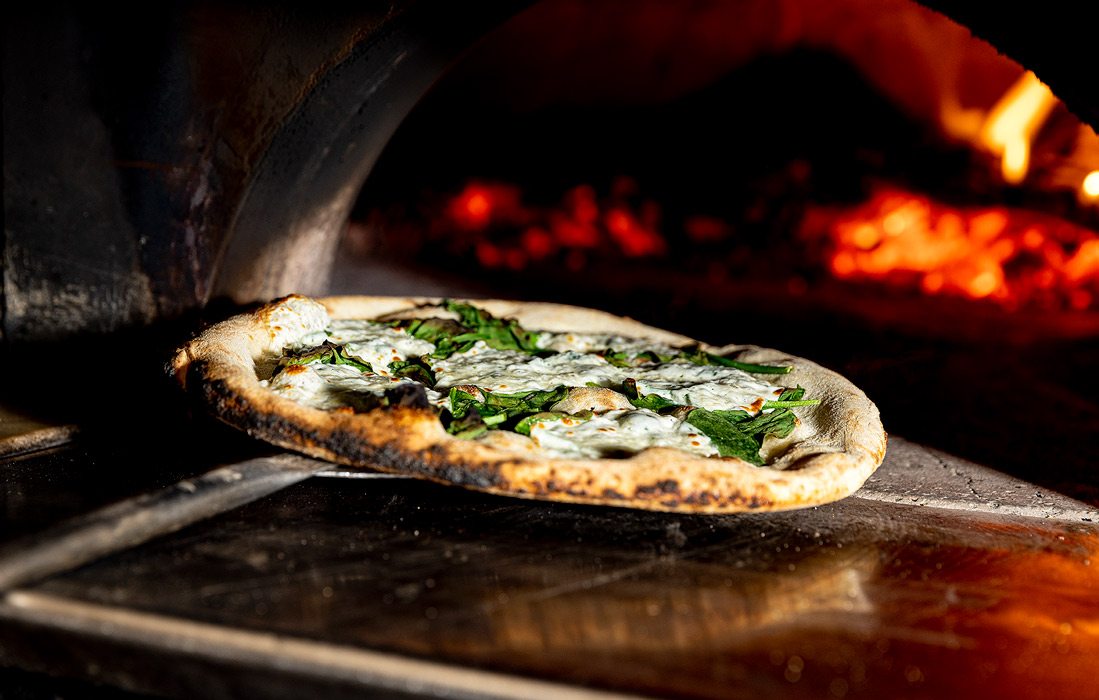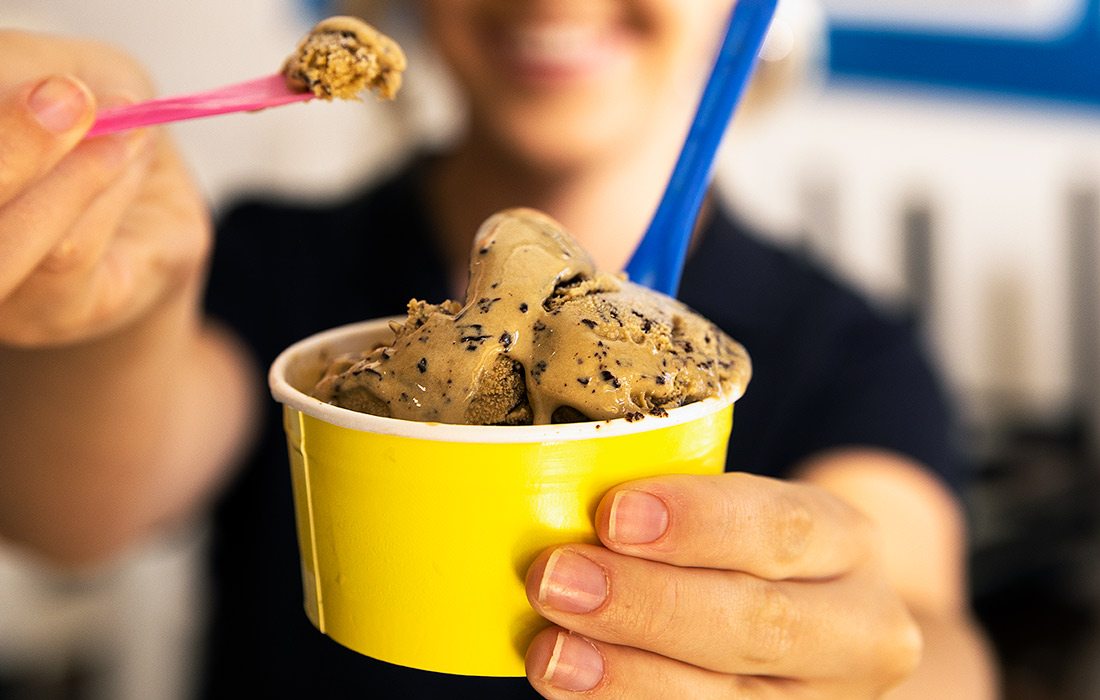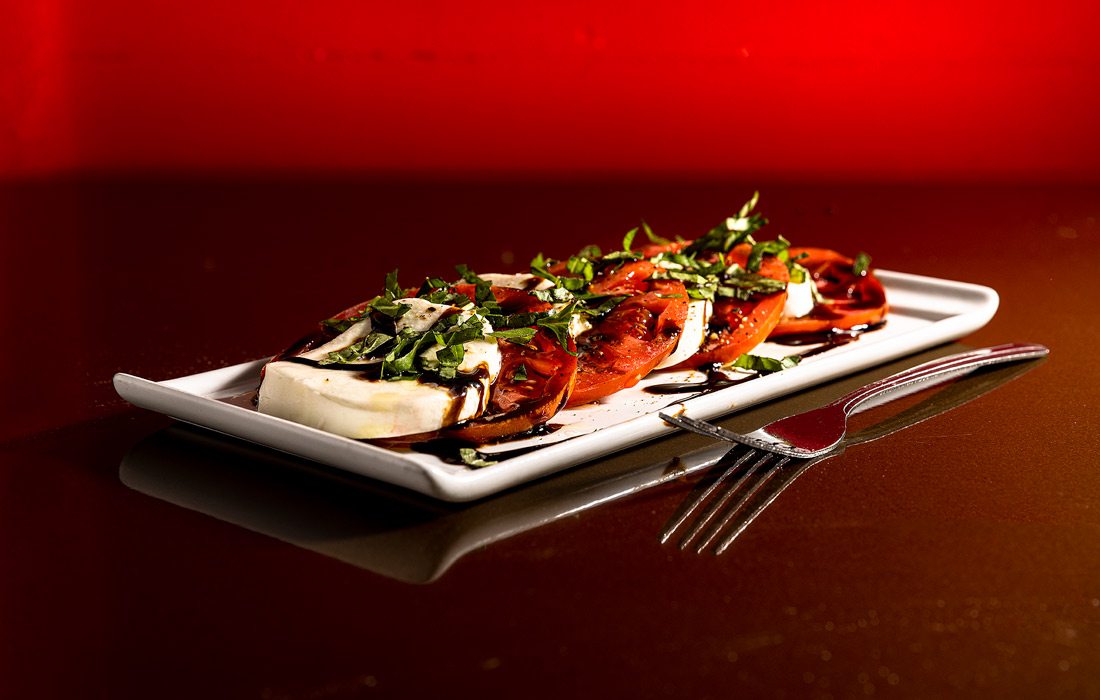 I generally don't enjoy pizzas with a thick crust, but I was excited to try the Detroit-style (thick, rectangular, super-bready) nonetheless because the menu describes its defining characteristic as "caramelized cheese that edges the pizza." Can a person ever say no to caramelized cheese? Peeling off the crunchy cheese frill from around the pizza was so satisfying and so delicious. We ordered it with the La Rughetta toppings: mozzarella cheese, prosciutto, fresh tomatoes, olive oil, shaved Parmesan cheese and fresh arugula. Because of how thick and airy the crust was and the elevated toppings, I felt like I was eating dressed up focaccia rather than pizza. It was a totally different experience, and I really enjoyed it.
Of the three types of pizza we tried, the Neapolitan was far and away my favorite—but that's to be expected. It's always my favorite. The other two styles didn't disappoint, though. I was surprised by how much I enjoyed every single bready bite of that fat Detroit-style pie, and the New York–style was spot-on and tasted just like the slices I would grab when I lived in Manhattan.
Speaking of New York nostalgia, we also ordered the baked ziti with sausage. It reminded me so much of dishes I ate and loved from quick little neighborhood takeaway spots. The tomato sauce was so bright and vibrant, and there was the perfect amount of creamy ricotta cheese alongside flavorful Italian sausage. Pasta is my Kryptonite, so I could not stop digging into this comforting dish.
Carmine's is also known for their calzones and stromboli—and freshly scooped gelato too, but we were way too full for dessert. We left feeling like the good food and super-casual atmosphere make Carmine's a place for feasts—for a table full of a little of everything, to share with friends and family whose Pizza Predicaments and Pasta Problems are as big as yours.