Reviews
Creative and Well Crafted Dishes Fill the Menu at SPLIT Social Kitchen
SPLIT Social Kitchen takes familiar dishes and takes them up a few notches with creative spins, unexpected ingredients and flawless execution.
By Katie Pollock Estes
Oct 2020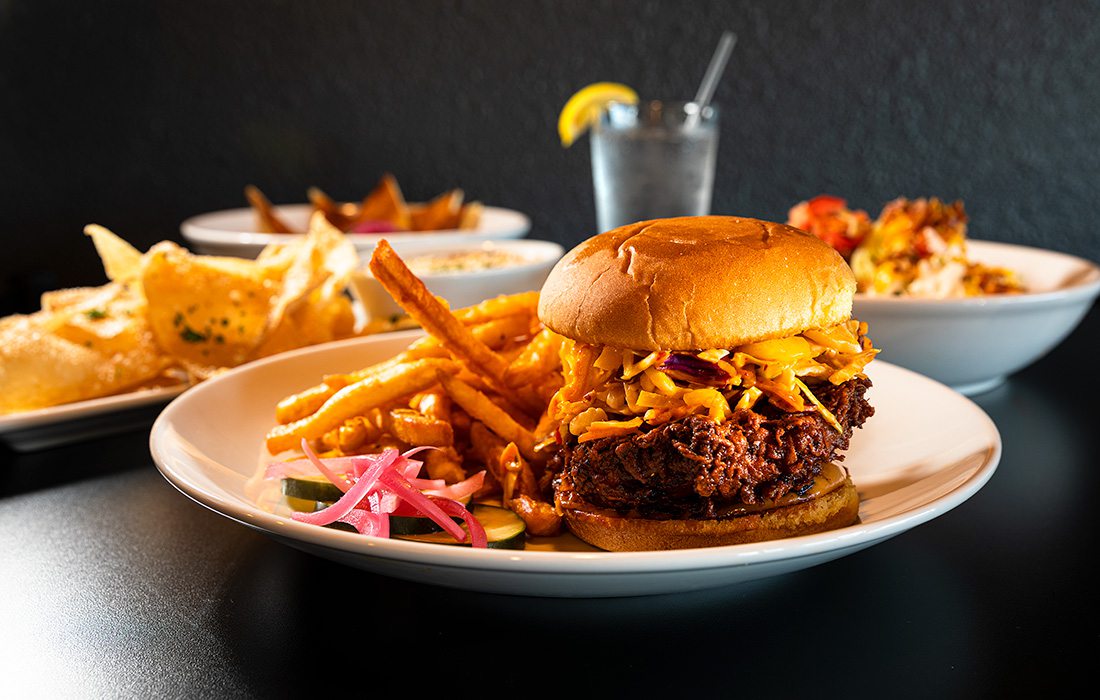 One of my favorite things about SPLIT  Social Kitchen is the irreverent humor that gives you the feeling they don't take themselves too seriously—even though the quality of food would tell you otherwise. 
That irreverence is right there in the name. Owners Dylan Collins and Kristen Douglas were a couple. They have a kid. Then they split up (get it?). Now they're in business together slinging clever and accessible eats with a sense of humor. 
The irreverence is right there in the menu. For example, a few weeks after I ate at SPLIT, they announced that their weekly specials for the next few days were going to be tributes to… wait for it… Taco Bell menu items. The idea is hilarious, but I am confident the dishes were executed well.
In fact, that's the crux of my review of SPLIT: creativity, executed well. Take the Country Club Cassie salad. It's a wedge, but it's been tweaked and elevated. The dressing is house-smoked bleu. The bacon is lardon—and chicken fried bacon. Both! And there are crushed pistachios for a little extra surprise. It could have just been a wedge, but it isn't. It's more.
My husband Eli and I loved everything we tried. After spending some time studying the touchless menu (a thoughtful COVID-times feature I greatly appreciated), we decided to share three items: the Chiliville Chicken Sandwich, the Gracie Lane and the Baby Daddy.
Eli tackled the chicken sandwich for the most part, and he was impressed. It started with a panko breaded and fried chicken thigh that's spiced up with hot sauce, kimchi vinaigrette slaw and gochujang mayo for three big hits of real heat.
We shared the other two dishes, with me hoarding the majority of the Gracie dish. It has burrata as its centerpiece (one of my favorite foods) with marinated tomatoes, truffle pesto and toasted naan. It was crunchy, creamy, salty, acidic and mellow—and such a delight to eat. Why doesn't every restaurant have burrata on the menu?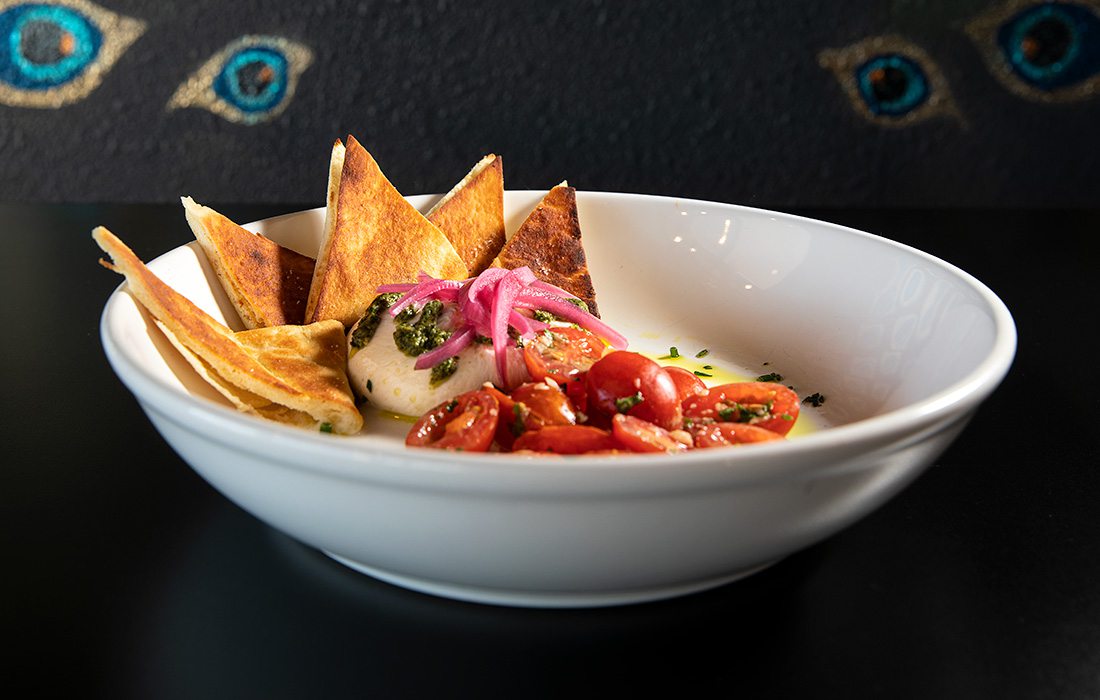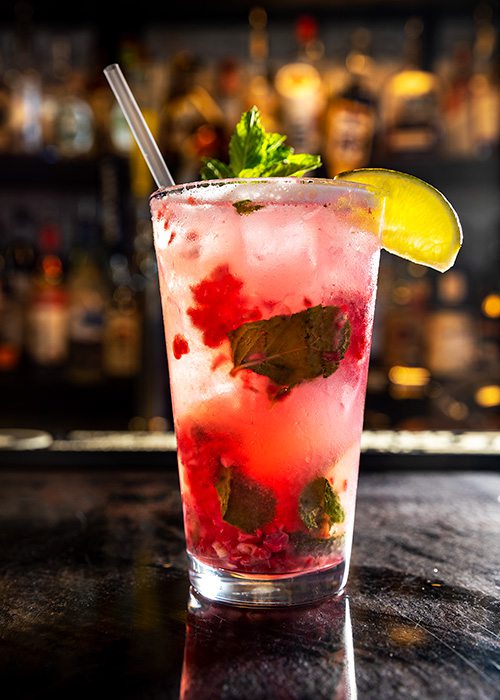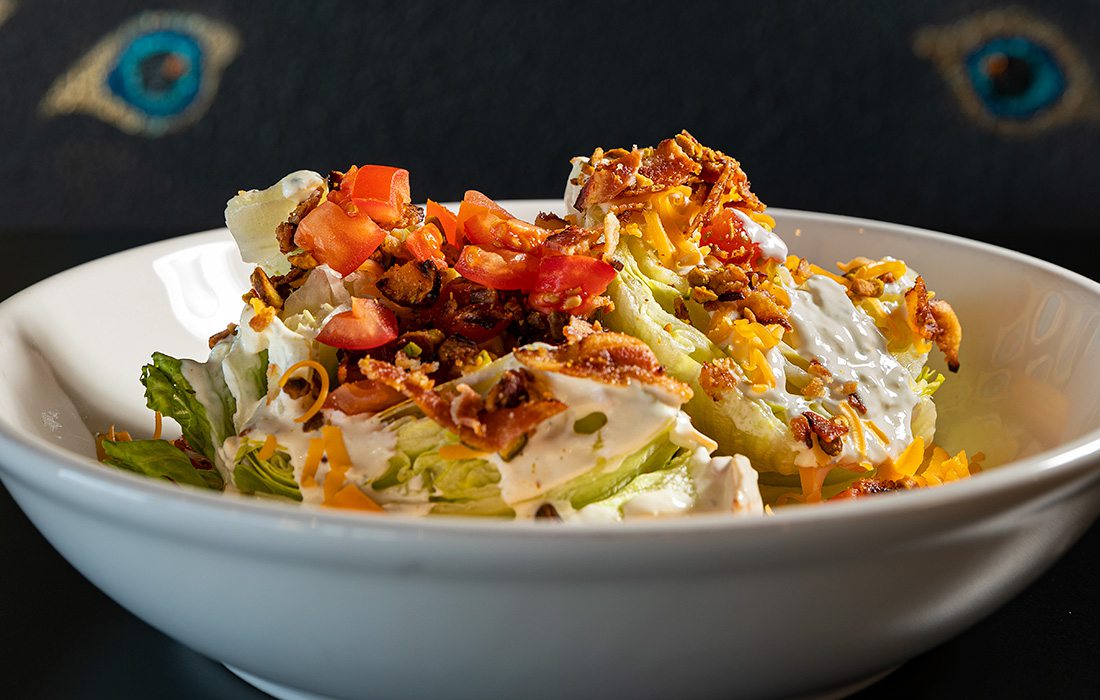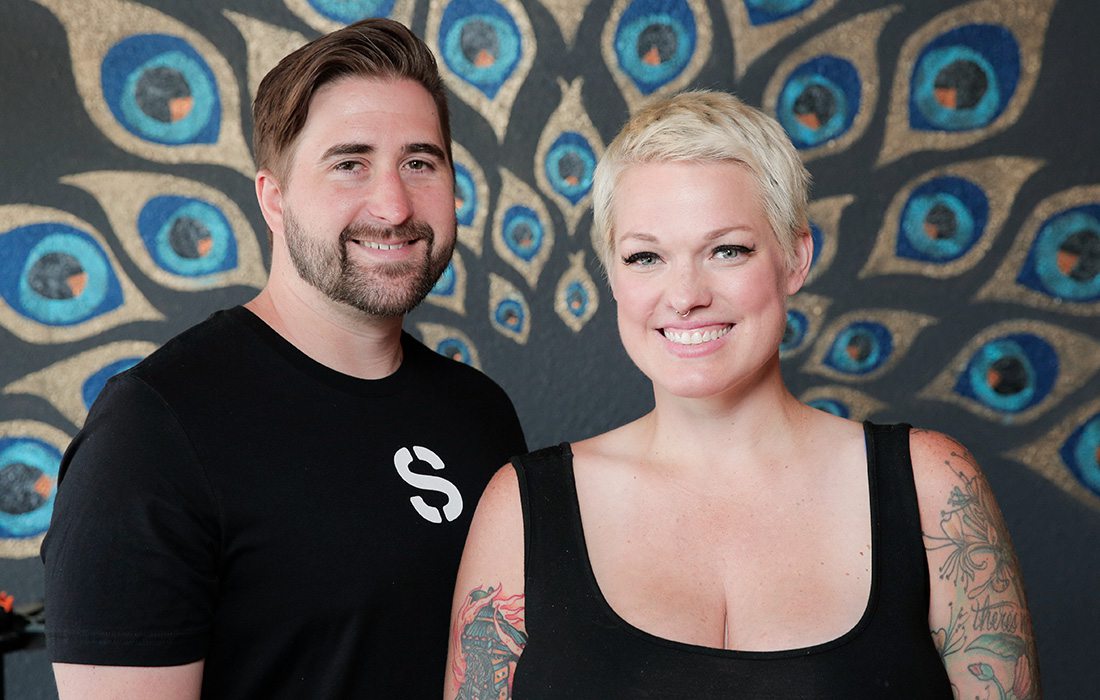 We adored the Baby Daddy too, although it was definitely one to share with a tableful of people instead of a single date when you're splitting a variety of dishes because it's pretty decadent. It's a warm and gooey dip made from lump crab and crab claw in a creamy, cheesy, stretchy concoction that's sprinkled with panko for a little crunch. You dip fried wonton chips in it, and holy moly it's tasty. I could have polished it off myself with nothing but a spoon if I were feeling utterly shameless.
SPLIT lives in the space formerly occupied by Cesar's Old Mexico before it moved to a new location. It's close to my home and my office, and although I will always miss sliding into Cesar's for a quick sope lunch on a workday, I now have a new go-to to look forward to—for date nights, friends dinners and work lunches alike.