Style
Accessible Fashion at Wild Orange Boutique
Wild Orange Boutique in Branson features affordable, versatile apparel for the woman on the go.
By Lillian Stone
Apr 2018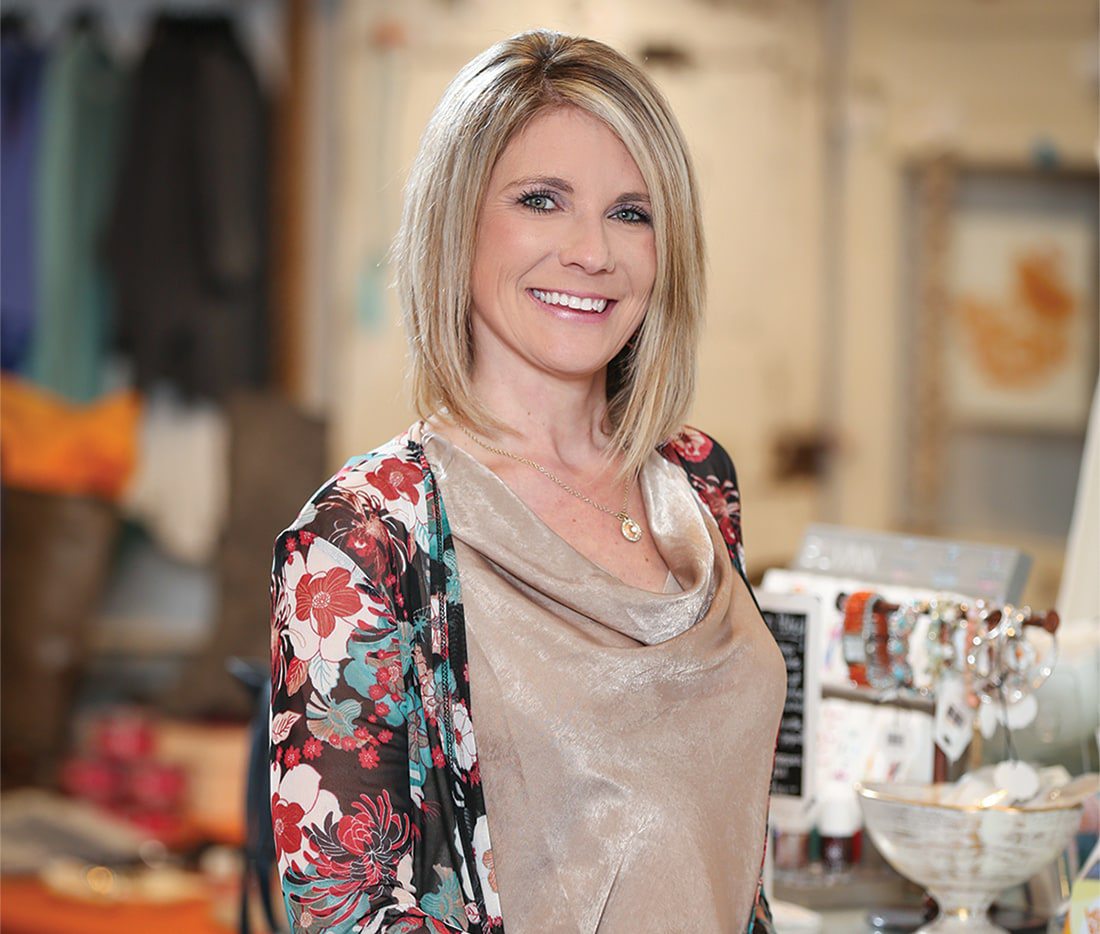 The boutique scene in 417-land is bustling, but there's still a noticeable gap in one market: plus-sized clothing. Last year, a study in the International Journal of Fashion Design, Technology and Education revealed that the average American woman is a size 16. Why, then, is it still so hard for plus-sized shoppers to find trendy, affordable fashions?

Since opening in July of 2017, Wild Orange Boutique has sought to close that gap. The Branson boutique offers boho-chic fashions for shoppers of all shapes and sizes, and word is getting around: Our readers named Wild Orange the Best Shop in Branson in this year's Best of 417 contest. The boutique, based in the Lakeside Shoppes shopping center adjacent to the Branson Landing, features a diverse array of merchandise in sizes up to 3X. The racks are filled with a variety of springy bohemian pieces in popular brands like Umgee, Hem and Thread and Pura Vida, plus cozy staples like Simply Southern T-shirts and Nikibiki leggings. The eclectic selection screams Branson—think less Baldknobbers and more lakeside chic. 

Owner Erin Wicker and her husband, Will, are passionate Branson dwellers and self-described "lake rats" along with their two teenage sons. According to Wicker, the Branson Landing area is the perfect home for Wild Orange as she strives to appeal to a wide variety of Branson residents and visitors. "We get moms, daughters and grandmas in here," Wicker says. "Sometimes we'll have three generations shopping together, and they're all able to find something." 
The boutique radiates an approachable, welcoming vibe throughout with prices to match. Almost every piece in the store is under the $50 price point, with the exception of a few denim options and handbags. "Branson is an inexpensive vacation destination," Wicker says. "It's important to cater to that audience." 

Ultimately, Wicker is passionate about offering merchandise for the average woman on the go. According to Wicker, the boutique's target audience is "women who are short on time; running kids to ballgames, grocery shopping, working, et cetera—but [who] also enjoy girls' or moms' night out," Wicker says. "We have specifically picked items that make the average woman feel pretty at an affordable price." That welcoming philosophy is reflected in the uplifting, comfortable atmosphere at Wild Orange. From the racks of bright, funky threads to the helpful, smiling face at the register, Wild Orange is a pinnacle of accessible fashion in the Branson area.
Q & A with owner Erin Wicker
417 Magazine: What are some spring trends you're looking forward to?
Erin Wicker: We're seeing a lot of distressed pieces this season. Frayed hems, things like that. We're also seeing a lot of comfortable, flowy fabrics. Embroidery is always hot, especially when it's on a flowy fabric or denim. Ultra Violet, the Pantone Color of the Year, is also big right now. It's this really rich, vibrant purple that we're seeing everywhere.
417: What inspired the boutique's name?
E.W.: The color orange is associated with joy and sunshine. It represents enthusiasm, fascination, happiness, creativity, determination, attraction, success and encouragement. That's how we want our store to make you feel.
417: What made you decide to open your own boutique?
E.W.: I've wanted to own my own place ever since I was a little girl. I used to set up a pretend boutique called Pop Rocks. When I opened Wild Orange, I decided to make that dream a reality. I'm able to use my marketing expertise to appeal to the Branson audience.
417: What advice would you have for other business owners setting up shop in Branson?
E.W.: The most important thing is to know your market. Branson gets 7 million tourists each year, and Silver Dollar City drives a lot of that traffic. It's essential to play to that family-oriented audience. Overall, there's a lot of collaboration and support in this community. I wouldn't want to set up shop anywhere else.
482 Branson Landing Blvd.

Suite 109, Branson
417-320-6441