Style
Kaye's Fashion Forward
Ski Style
By Kaye Lee
Feb 2015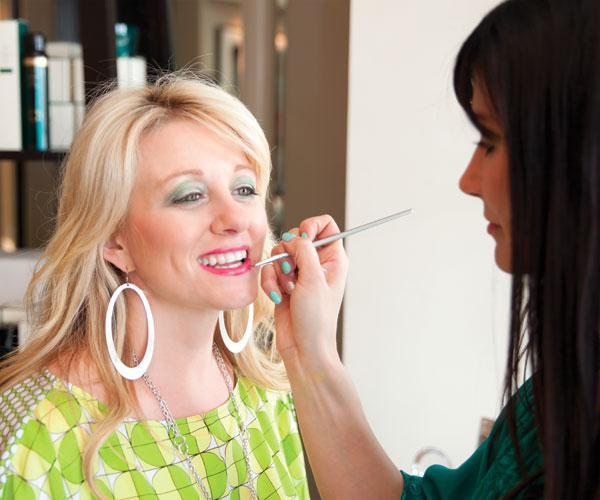 Hit the slopes in style, of course! Yes, I know it might be hard to look stylish on the slopes, especially when you're wearing several restrictive, puffy layers to protect yourself from the inevitable fall into the snow. Plus, it's hard to justify investing in new slope fashion that is only worn a few days a year. My best advice is to keep it simple. Shop for styles and textures that will be comfortable and versatile with items you already have.—Kaye Lee
The Look
Figuring out how to be fashionable on the slopes can be a daunting task. If it's your first time, keep it basic with a pair of black ski pants.  You can then invest in a couple of interchangeable ski jackets to add color, style and texture to your ski wear. 
The North Face Outdoor ski coat in mint blue, $290; The North Face Action Sport ski pants in black, $160; The North Face Action Sport ski coat in Alpine, $280; all at Ozark Adventures
Burton Ginger ski coat, $189; Burton ski pants in blue forest, $119; Squad white ski goggles, $80; all at The Ski Shack
 Helly Hansen shirt, $95 at Ozark Adventures
The Accessories
Accessories add that extra fashionable touch to any outfit.  When selecting accessories for skiing, it's important to think about protective gear like gloves, goggles, hats, boots and a good pair of socks.  Having the right accessories will keep you warm and looking your best!
The North Face women's Nurtse Purna snow boots, $130 at Ozark Adventures
Point 6 and SmartWool socks, $15–25 at Ozark Adventures