Arts & Culture
Jam Sessions in Springfield
Break free of cabin fever this winter and venture out for some live music.
By Ettie Berneking
Jan 2018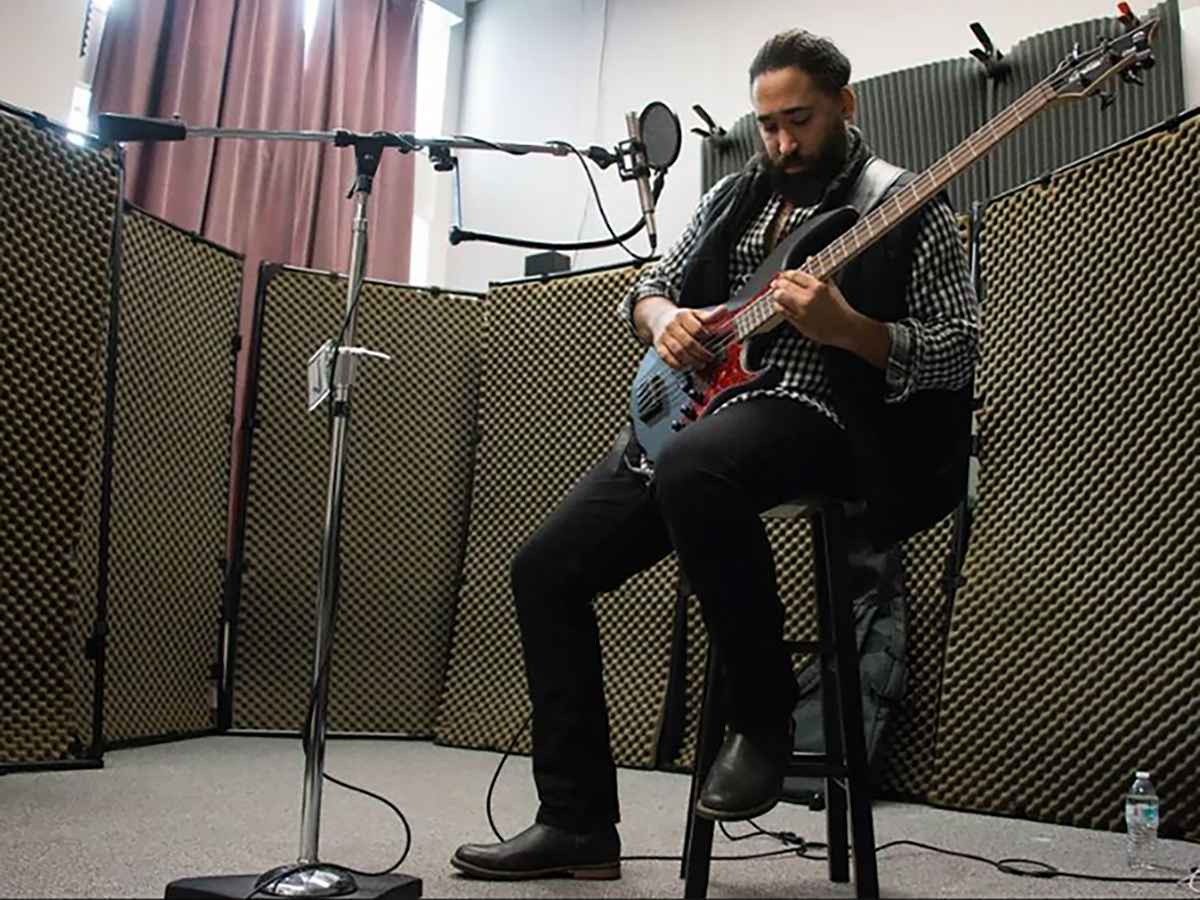 Moon City Jam
Big Momma's Coffee, 217 E. Commercial St., Springfield, 417-865-9911
This C-Street coffee house gets an extra shot of energy the first Thursday of the month as it kicks off its Moon City Jam. Each show brings a different lineup of local musicians, so the style of music is always anyone's guess. But that's half the fun as people crowd into the shop's event space housed in the back. The show starts at 7 p.m. and runs until close with four to five bands on the set list.


Haus Jazz
Dugout Bar and Grill, 1218 E. Trafficway St., Springfield, 417-866-2255
Wednesday nights at Dugout are all about jazz music. This local dive has been hosting intimate house shows on Wednesdays at 7 p.m. for the past three years. This free show got started as a way to feature MSU's jazz program, and student musicians still join their veteran colleagues each week. There might not be a stage to perform on, but that hasn't stopped the weekly congregation of keyboards, horns, saxophones and bass drums.


Beer Choir
Lindberg's Tavern, 318 W. Commercial St., Springfield, 417-868-8900
Lindberg's has long been a haven for local musicians. Rock, folk, country and rockabilly are welcome on this stage. The venue hosts Wild Bob's Musical Book Club and even welcomed a Beatles ukulele jam session. Don't miss Beer Choir—Drury and MSU music department lackeys who gather around pints of beer and sing along to German and English songs one Sunday a month. February's event date is TBD.


Kristi Merideth
Springfield Brewing Company, 305 S. Market Ave., Springfield, 417-832-8277
If you haven't heard Kristi Merideth sing, you're missing out. Her Amy Winehouse tribute at Springfield Brewing Co. packed the upstairs to capacity. With a voice built for jazz, this cat can sing. You can catch her weekly live performances at Brew Co. on Thursdays from 7 to 9 p.m. To see where else she's performing around town, follow her on Facebook.


House Shows
Q Enoteca, 308 W. Commercial St., Springfield, 417-799-9310
Once a month, this cozy wine bar doubles as a music venue. The lineup ranges from soul to acoustic acts, as local favorites including Shaun Munday, The Shandies, Dawson Hollow and Patrick Mureithi take the stage. Intimate shows take place in the wine bar itself, but larger shows are in the back venue. All shows are free. Catch this month's shows on February 3 and 24.