Dishes
Raspberry-Lychee Macaron from European Café
Plus six dishes that have passed our taste buds this month and made us rave. They are ranked by level of yumminess.
By The Editors
Feb 2018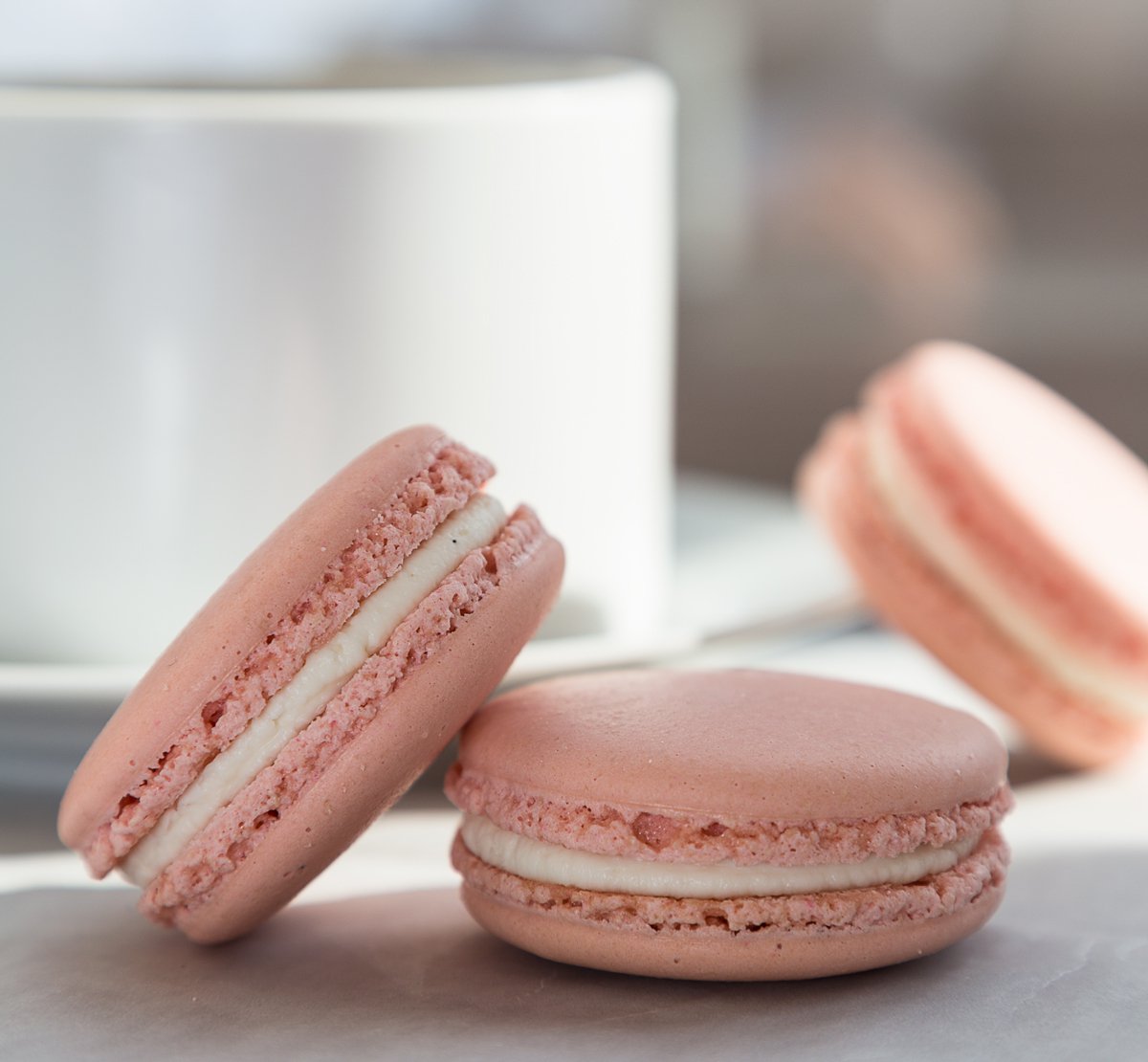 1. One of our favorite small pleasures is the raspberry-lychee macaron from European Café (207 Park Central East, Springfield, 417-986-4646). It's so delicate and so delectable without being too sweet, and the true lychee flavor is intoxicating.
2. Revisiting an old favorite, we recently had the Eye of the Tiger roll from Haruno (3044 S. Fremont Ave., Springfield, 417-887-0077). Great for grain-avoiders, this rice-less roll features salmon and cream cheese rolled up in tender calamari then fried and topped with eel sauce.
3. The tofu at Tinga Tacos (308 W. McDaniel St., Springfield, 417-831-8007) is amazing—beautifully seasoned and so flavorful. A true tofu upgrade. Get it in the Fu Yu taco with a crunchy shell.
4. The smoked fries from Black Sheep A.S.A.P. (2420 E. Sunshine St., Springfield, 417-351-3595) is a new favorite side dish that almost outshines the main event. The subtle smoky flavor goes perfectly with either chipotle ketchup or truffle mayo.
5. Here's something delightfully different: Sushi-grade tuna is seared and topped with local greens and a tangy vinaigrette in the Island Style burger from The Bruncheonette (424 N. Main St., Joplin, 417-781-3447, thebruncheonette.net).
6. The Memphis rolls from Danna's Bar-B-Que & Burger (two locations; visit dannasbbq.com) consists of fried sourdough with a melted butter center. Is it a roll or a donut? We don't care. We just love it.
7. We love the little rectangle of indulgence that is a serving of the house casserole from Ott's Pasta (1437 E. Cherry St., Springfield, 417-863-8843). It's a mix of savory carbs and protein: egg noodles, three cheeses, meat and tomato.