Spaces
The Spradlin's Massive Remodel
Thanks to a custom expansion and a full remodel, Doug and Natalie Spradlin's 28-year-old home is now the perfect place to live, relax and play music.
By Savannah Waszczuk
Feb 2018
When Doug Spradlin decided he wanted a custom-built home in 1989, he rolled up his sleeves and got busy. "I did a lot of the labor myself, with some help from family and friends," Doug says of the house, which sits near Springfield's Valley Water Mill area. But Doug was the full-time art director at Ample Labels at the time, and he's quick to admit he wasn't exactly the most versed in carpentry. "I did what I had to do to figure it out, with help along the way," Doug says. "I built it, basically, as a saltbox house." 

After Doug lived in the home for nearly a decade, he married Natalie, who moved in as well. "We met at work," Natalie says. "Doug was the art director, and I also worked in the graphic design department." The two continued to live in the space as it was, and they later welcomed daughter Martha Grace—or MG, as they call her—to the crew. "We lived in the house just like it was until October 2016," Natalie says. That's when she and Doug shared a life-changing conversation in the downstairs music room one morning. "It was really, really cramped down here before," Natalie says. "That morning, Doug said, 'Okay. If you really want to remodel and change this, let's do it.'" 

Before Doug had time to change his mind, Natalie started making phone calls. "I did a Google search, and Keystone popped up," Natalie says, referring to Keystone Building & Design. "I called and left a message, and Chad quickly called me back." Chad Holgerson, a custom home designer and remodeler and the owner of Keystone, soon visited the Spradlins to see the house and chat about what could be. "A first step is coming out to see the space and learn the owners' vision," Holgerson says. "I meet with them and get it all out there. That way, we can see how many wishes and wants can actually become a reality." 

Next Holgerson used his custom home designer skills to create 3D plans for the home and reviewed them with the family, and then he and his crew got to work to bring many of their wishes to life—they did a full home remodel and expansion and also made the home's circa-1989 structure more stable and secure. The result is a house that's gorgeous and serves as a space the Spradlins couldn't be happier to call home. "I still feel like I'm living in somebody else's house," Natalie says.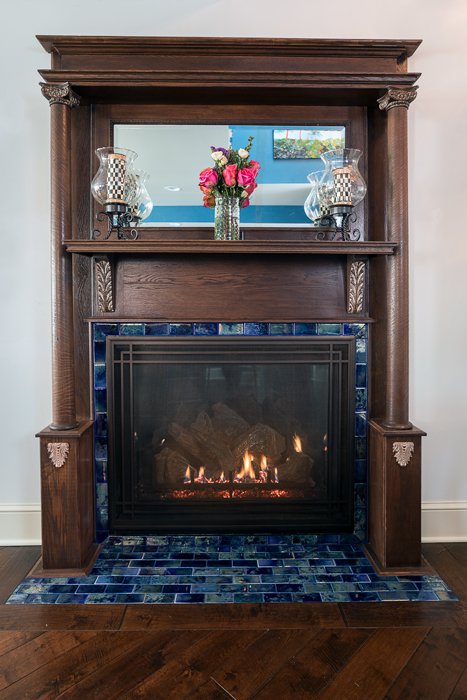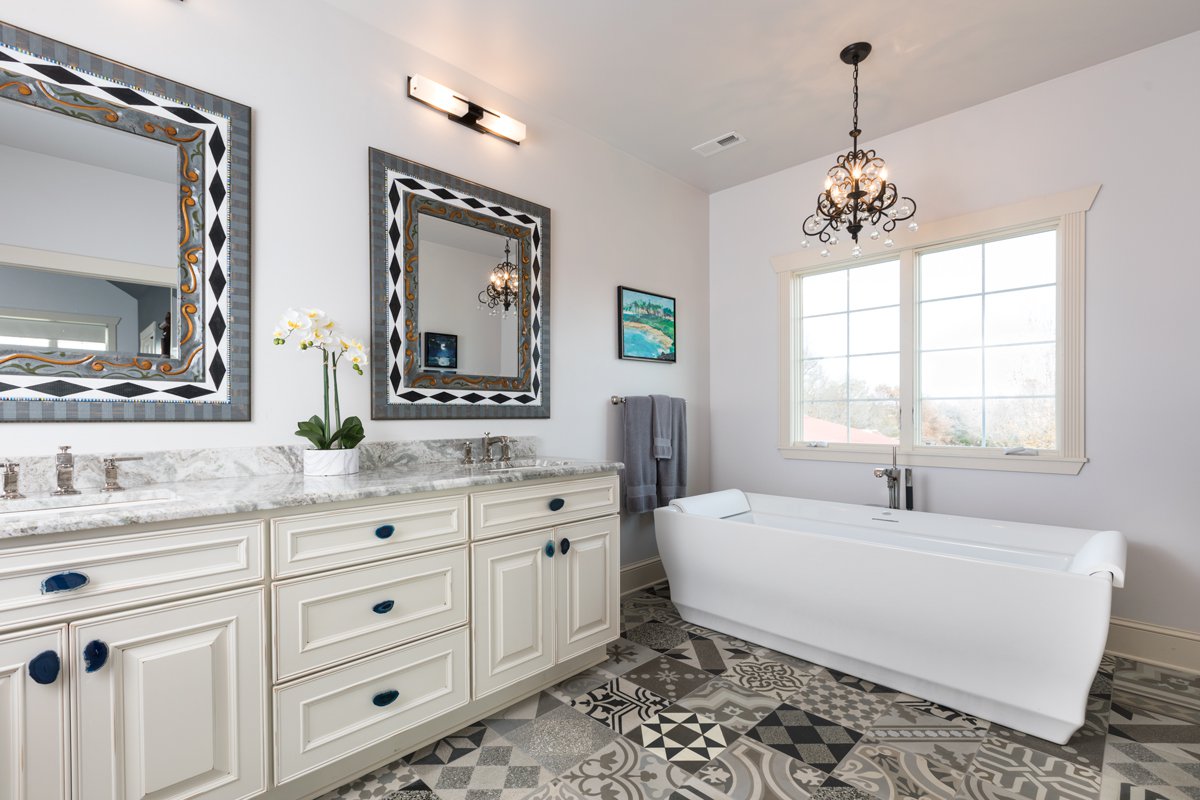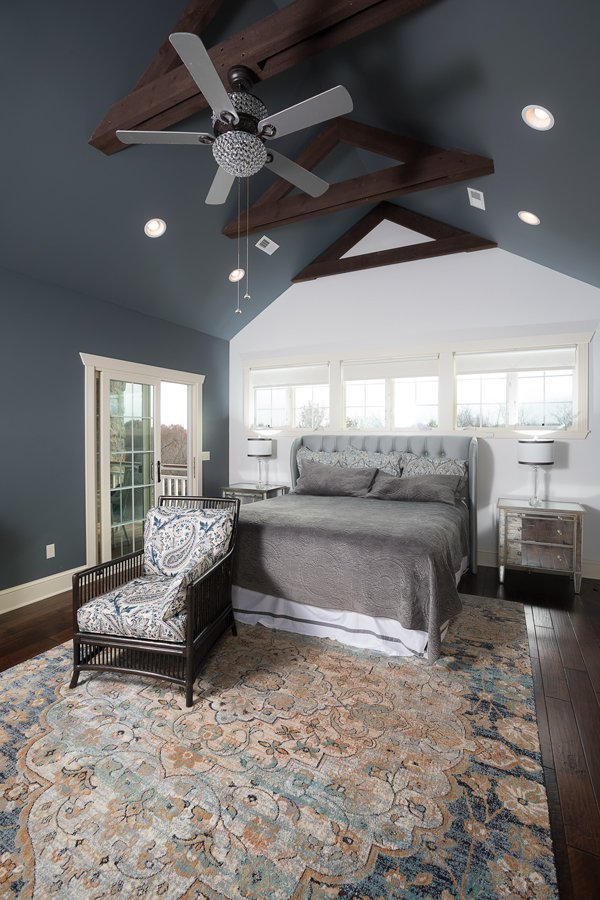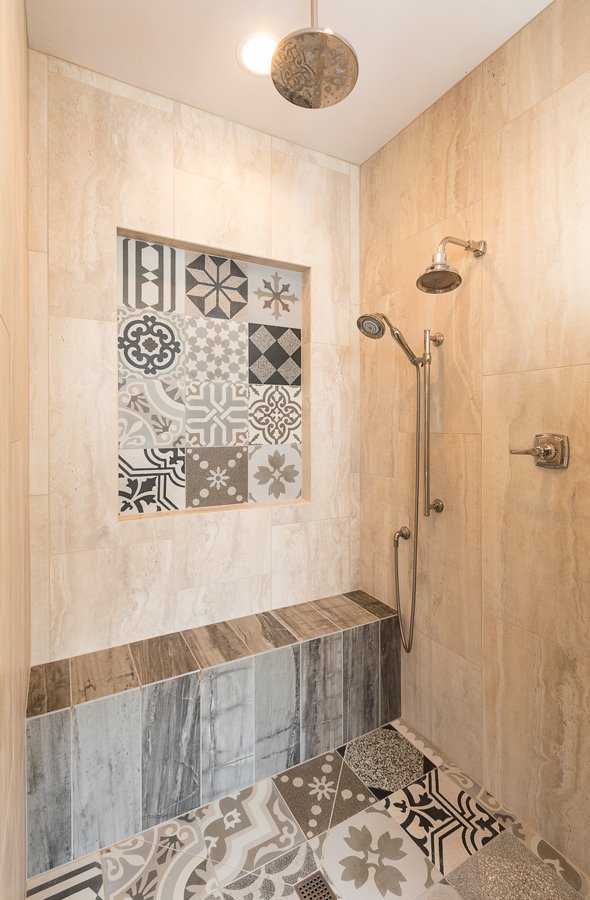 Photos by Brandon Alms The remodel included expanding the home out several feet on all three levels, and this expansion resulted in an all-new master bedroom on the top floor. The space features the same maple floors as the rest of the home, plus all new bedroom furnishings. "The windows were strategically placed so we could see the sky but still have privacy," Natalie says. A vaulted ceiling lined with rough-sawn and stained Douglas fir beams adds a grand sense of height to the space, and a balcony opens up to a small deck that overlooks the property.