Life
Expanding Education
Expand your child's educational horizons with innovative programs in 417-land. Whether your kiddo is interested in science, medicine or the great outdoors, there are tons of options to help your little learner grow.
Written by Lillian Stone
Jan 2017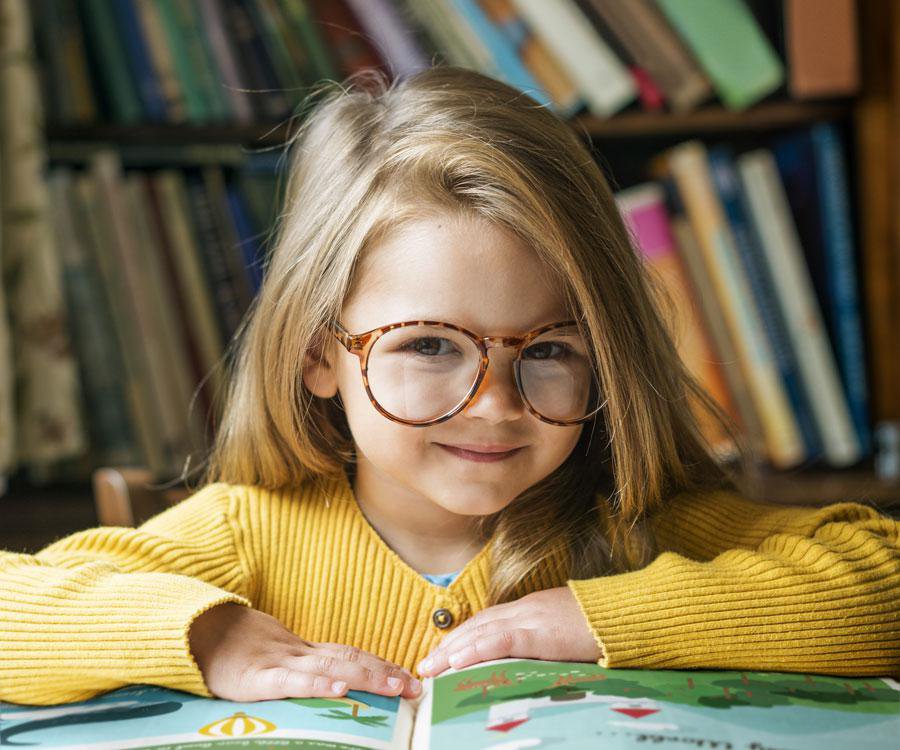 The Academy of Exploration is offered in conjunction with the Discovery Center and the Hamels Foundation. The program is an opportunity for fifth graders to explore the world around them through the lens of science, technology, engineering and math. The Academy is housed at the Discovery Center in two specialized classrooms, where 40 fifth grade students spend their entire academic year exploring the Discovery Center's tools and exhibits to expand their learning experience. This free program is a great opportunity for students with an interest in STEM fields to broaden their horizons before entering middle school. Applications for the 2018–2019 school year are accepted this fall. Apply at springfieldpublicschoolsmo.org.
The Health Sciences Academy at Mercy Hospital is a hands-on learning opportunity for 50 Springfield Public Schools eighth grade students. Students selected for the program spend their entire eighth grade year at Mercy in place of a traditional classroom setting, learning through the lens of health sciences in specially designed classroom facilities. The academy offers a look into healthcare careers and an opportunity for young students to explore their interests in the healthcare field before hitting high school. Much like a traditional classroom, students at the academy learn from 8 a.m. to 2:45 p.m. To be considered for the program, students undergo an application process. Students are then selected from the pool of applicants through a lottery. Applications for the 2017–2018 academic year have closed, but the next round of applications will be accepted this fall. Apply at springfieldpublicschoolsmo.org.
W.I.N.G.S.
Does your student need a challenge? The W.I.N.G.S. (Working with the Individual Needs of Gifted Students) program currently serves approximately 600 students identified as "academically gifted." W.I.N.G.S. does not replace a full academic program; rather, students attend one instructional day per week at Phelps Center for the Gifted. Each week, students receive instruction through a "cognitive-affective interaction approach": providing academic challenge and rigor while addressing the students' social and emotional needs. To attend W.I.N.G.S., students must meet eligibility criteria that include an I.Q. test, documented evidence of achievement, observation of behavior and parental consent to participate in the program. The program is free to attend, and students can enroll at any time after meeting the criteria.  Call Phelps at 417-523-3300 for application information.
Wonders of the Ozarks Learning Facility (W.O.L.F.)
Get your fifth-grader outside with the Wonders of the Ozarks Learning Facility, or W.O.L.F. Since 2007, the program has offered a curriculum focused on nature and conservation. The physical classroom is housed inside the John A. and Genny Morris Conservation Center, but much of the students' week is spent outside exploring area parks and natural resources. Registration for the 2017–2018 program closed in December, but applications for the 2018–2019 school year will be accepted this fall. W.O.L.F. accommodates two classes of students who are chosen through a lottery system after applications are submitted. The program is free and is a great fit for kids who show a special interest in nature and the outdoors. Applications are available online at springfieldpublicschoolsmo.org.
Medical Explorers Post 229 was formed at Cox South hospital in 1968 as the first medical exploring post in the United States. Today, the Medical Explorers program is a great way for young people to prepare for careers in healthcare. The Medical Explorers program is available in two CoxHealth hospitals: one in Springfield and one in Branson. Program-wide meetings are held once a month, offering guest speakers from the healthcare realm and the opportunity to sign up to shadow different medical units. Students can sign up on days and times that fit their schedules, and some older students can even observe surgery and emergency room procedures. New Explorers pay a $97 registration fee—$87 with the early registration discount—that covers all program activities and dues for the year-long program, plus scrubs. Students can apply to the program online at coxhealth.com.