Spaces
Springfield's Hottest Neighborhoods
We dug up which Springfield neighborhoods move houses quickly, so you can search for a new home in a spot you know you'll love to call home.
By Savannah Waszczuk
Jul 2016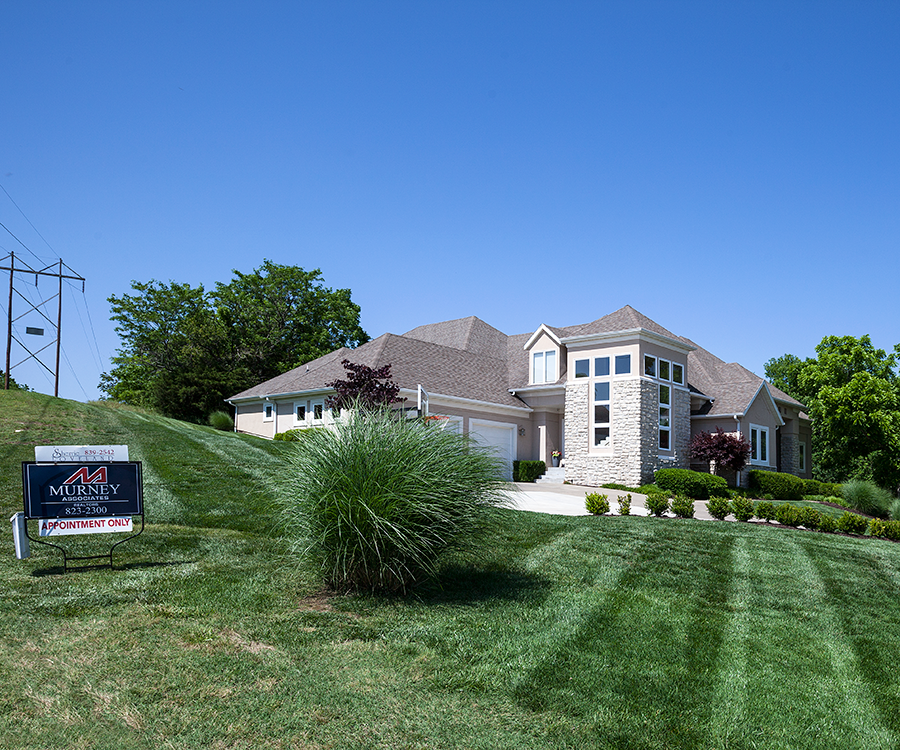 It's no secret that location is one of the most important things to consider when buying a home. Now more than ever, it's all about the neighborhood, and lucky for us, 417-land is sprinkled with many desirable communities to pick from. In fact, there are several Springfield 'hoods that are so hot you can barely make a call on a home before it goes under contract. Eager to know what these neighborhoods are and why they're so popular, we made a call to the Greater Springfield Board of Realtors (GSBOR) and several local real estate pros. GSBOR told us the Springfield neighborhoods where homes were moving quickly at press time, and the realtors told us all the details that might help us understand why. 
Southern Hills
Where It Is: Located in southeast Springfield, Southern Hills is bordered by Lone Pine Avenue to the west, U.S. Highway 65 to the east, Battlefield to the south and Sunshine to the north. 
Why It's In-Demand: Real Estate agent Ethel Curbow of Coldwell Banker Vanguard Realtors (417-447-4068, ethelcurbow.com) says Southern Hills is one of southeast Springfield's favorite neighborhoods. Its convenient location close to restaurants and shopping and quick access to U.S. Highway 65 are definitely a plus. Southern Hills was developed in the late 1950s by John Q. Hammons, and with several hundred residents, Curbow says it has definitely held its value over the years. The neighborhood is home to lakes and features large lots with mature trees, and there are homes of all price ranges up for grabs. The homes range from mid-century to traditional with most of them built from the '50s through the '70s, and prices range from a desirable $200,000 to $300,000. Pershing and Wilder Elementary Schools, Pershing Middle School and Glendale High School also make Southern Hills a popular place to call home. 
The Lakes at Shuyler Ridge
Where It Is: Located in Republic, the Lakes at Shuyler Ridge neighborhood is south of Republic Road off of Lynn Street.
Why It's In-Demand: Thanks to a kiddie pool, a large pool and even a built-in hot tub, residents of all ages enjoy taking a dip at the Lakes at Shuyler Ridge community pool. The area is also great for warm-weather picnics under a covered eating area, and the nearby tennis and basketball courts, sand volleyball court and playgrounds keep residents entertained and provide a place for them to exercise for hours. Other perks of The Lakes at Shuyler Ridge neighborhood include the range of beautiful ranch, split-level and two-story homes, plus affordable HOA fees of $450 per year (which includes trash and maintenance of common areas and pool). Van Carter of Van Carter Homes (417-818-3646, vancarterhomes.com) says the neighborhood sits on one of the highest points in Greene County, so you can see sparkling firework shows all around on the Fourth of July. Located close to Springfield in the neighboring city of Republic, the neighborhood's schools include McCullough Elementary School, Republic Middle School and Republic High School.  
Rivercut
Where It Is: Rivercut is located on the very southern side of Springfield.
Why It's In-Demand: An upper-end neighborhood in southern Springfield, Rivercut is currently home to 379 homes with 75 lots still available. Lisa Thomas of Murney Associates (417-880-3662, lisathomas.murney.com) says homes in the neighborhood range from $300,000 to $1.2 million, and many of them boast Old World and contemporary styles. Rivercut is a golf course community, but there are many other desirable amenities such as a beautiful waterfall at the entrance, a lake with walking trails, a swimming pool, trash service, security service, a clubhouse and even common-area maintenance. It has a country feel but is still close to everything, Thomas says. The neighborhood is located in great school zones, with residents attending McBride Elementary School, Wilson's Creek Intermediate School, Cherokee Middle School and Kickapoo High School. The residents keep up to date with a monthly neighborhood newsletter. 
Quail Creek
Where It Is: Located in southwest Springfield at Republic Road near Kansas Expressway
Why It's In-Demand: Thomas says there are many reasons why homes in Quail Creek don't stay on the market long. Its south-side location puts it close to medical facilities as well as plenty of shopping and restaurants, and it's also very close to James River Freeway, giving residents easy access to the outer corridor of Springfield. Schools include the well-respected Wanda Gray Elementary School, Wilson's Creek Intermediate School, Cherokee Middle School and Kickapoo High School. A fountain at the entry greets guests of the neighborhood, and the gorgeous traditional brick-style homes continue the beauty from street to street. There are basketball and tennis courts, a clubhouse, common areas and even a pool with a lifeguard on duty.  
Prairie View Heights
Where It Is: Located in southwest Springfield, Prairie View Heights is bordered by West Bypass to the west and Weaver Road to the south.
Why It's In-Demand: From families with small children to retired couples, many people love to call the Prairie View Heights neighborhood home. Thomas says there are a mix of Old World– and traditional-style homes in Prairie View Heights, and its school-aged residents attend McBride Elementary School, Wilson's Creek Intermediate School, Cherokee Middle School and Kickapoo High School. Residents benefit from a community trash service as well as a neighborhood swimming pool, and Home Owner Association (HOA) fees of $90.75 each quarter help keep things affordable.  
The Lakes at Wild Horse 
Where It Is: Located in east Springfield, east of U.S. Highway 65 and just south of Division Street
Why It's In-Demand: Families that live in the Lakes at Wild Horse neighborhood love it for its friendliness and many neighborhood events, says Randy Thomas of Randy & Jenny Thomas, Team Thomas with Keller Williams Realty (417-447-2848, southwestmissourihomes.com). The neighborhood is within walking distance of Hickory Hills Elementary School, and it's also in the  Glendale High School district. It's located close to U.S. Highway 65 and not far from Springfield's downtown or south side. There's an annual Fourth of July parade and a fall festival, plus a pool, playground and other outdoor activities that can be enjoyed throughout the year.
Ravenwood
Where It Is: In southeast Springfield and bordered on the west by Fremont Avenue, on the east by Harvard Avenue, on the north by Republic Road and on the south by Lakewood Street. 
Why It's In-Demand: One of Ravenwood's many attributes is its southeast Springfield location that's close to restaurants, the mall and hospitals and has quick access to U.S. Highway 60. Curbow says the neighborhood was developed in the '70s and '80s and continues to be a favorite place for its many residents. Schools also make it desirable, with Disney Elementary School, Cherokee Middle School and Kickapoo High School all being known for their high ratings. The community pool is a great gathering place for residents, and the range of homes—which vary from ranches to classic two-stories—add personality. Also loved are the area's spacious, level lots with mature landscaping, blooming flowers and lush lawns.