Style
Nautical Fashion
Styled by Kaye Lee | Photos by Kevin O'Riley
Jun 2014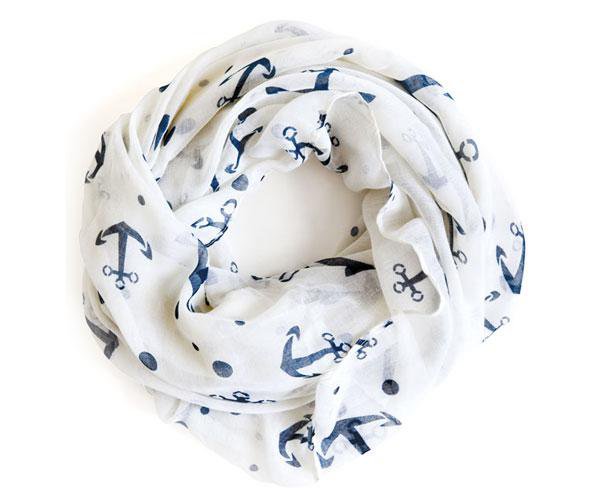 Ahoy, there! You don't have to set sail to wear this summer's nautical trend. We scoured the racks at local boutiques for the best modern updates of classic nautical inspiration.
 Women's Sperry Top-Sider Original Two-Eye Boat Shoes in green, pink and blue, $59.99 at Bass Pro Shops; Tom's Bimini canvas shoes, $64 at Five Pound Apparel.
1. Anchor Necklace
This miniature anchor necklace brings a great pop of color and a little whimsy to your outfit. Anchor necklace, $12 at Red Poppy Boutique.
2. Wheel Necklace
We love the brassy finish on this nautical neckware. Pair it with a crisp white top and flats. Wheel necklace, $12 at Red Poppy Boutique.
3. Maxi Dress
Navy and white stripes are the perfect base for a breezy, seaworthy look. Double Zero Above Deck maxi dress, $36 at Blue Raven Emporium.
4. Anchor Infinity Scarf
We found a ton of nautically inspired scarves in shops around town. Throw one on with a pair of boyfriend jeans and a colorful top to be instantly on-trend. Infinity scarf, $14 at Torn Boutique.
5. Bow Tie Sandals
White or metallic sandals go great with your sailing-savvy outfits. Try these Sesto Meucci R. Cryderman's Sandals, $139 at Harem & Company.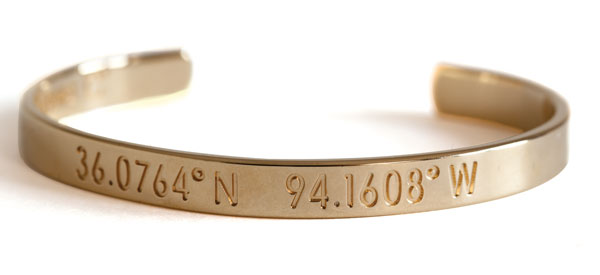 6. Coordinates Bracelet
For a stylish nod to navigation, slip on the Coordinates
Collection Fayetteville Bracelet,
$136at STAXX.