Dishes
Mediterranean Dip from Touch
Plus six other things that passed the test of our taste buds.
By The Editors
Jun 2015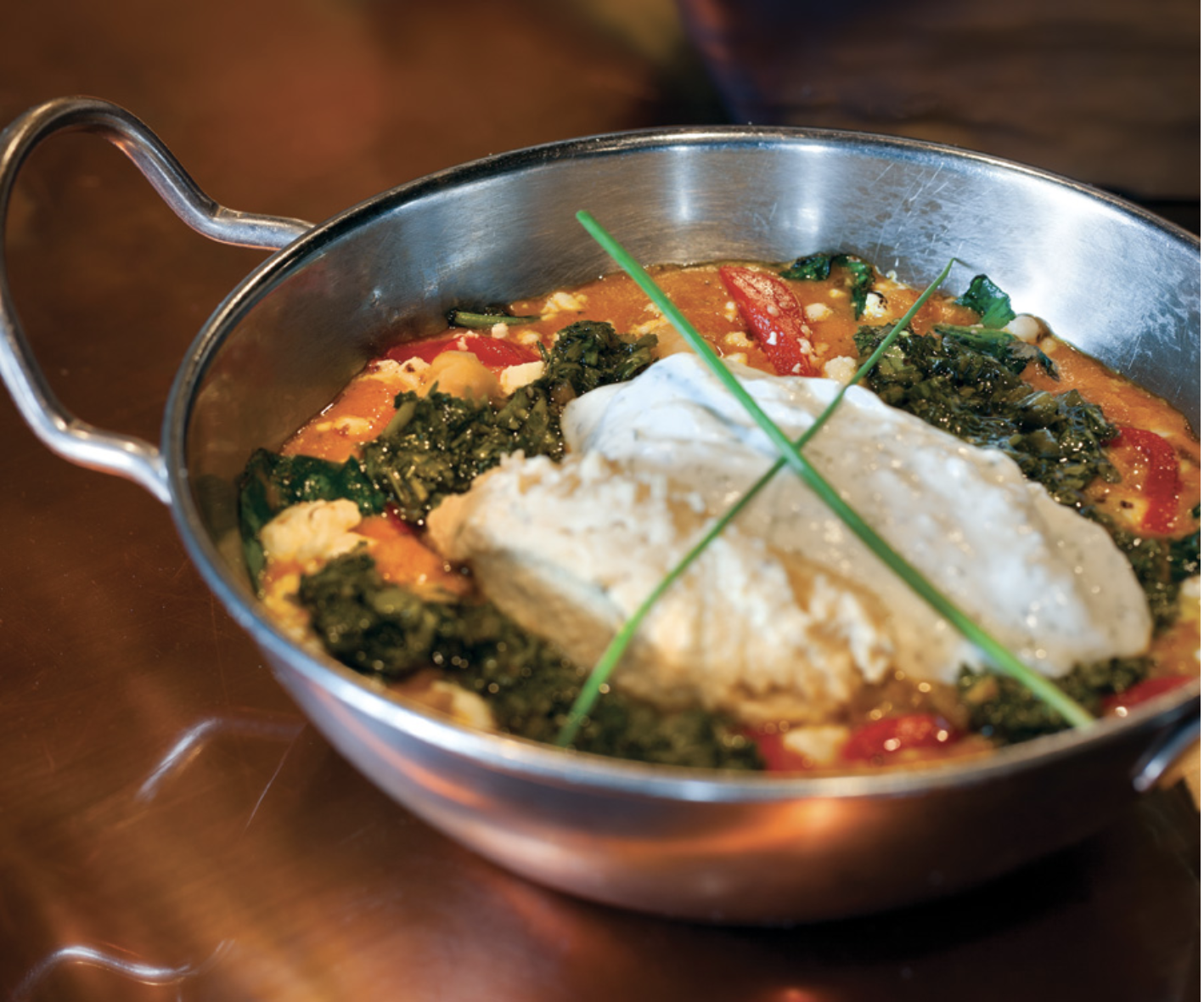 1. For a true happy hour treat, slide into a booth in the Touch (1620 E. Republic Rd., Springfield, 417-823-8383) lounge and indulge in the luscious Mediterranean dip. It's the perfect appetizer to share with friends while enjoying a cocktail (or two). 
2. Summer is a great time to sip on a heavenly smoothie from B2 Café (2916 S. Lone Pine Ave., Springfield, 417-883-5748), which is part of the Bambino's family. One of our staffers particularly enjoys Brett's Berry. Packed with blueberries, banana and strawberries, this fruity drink makes a satisfying morning snack.
3. Next time you're on the hunt for a spicy-sweet dish that will satisfy your hunger and not break the bank, stop by Thai Express (948 S Glenstone Ave., Springfield, 417-865-0101) and order the massaman curry. Exotic spices and coconut cream create a fragrant red sauce that is filled with your choice of protein and veggies. We recommend ordering it with "two stars" for just the right amount of spice. 
4. Take a classic margarita, add orange marmalade and agave nectar and you have the breakfast margarita from The Early Bird Breakfast Pub (1717 E. Cherokee St., Springfield, 417-885-8088). This is another great reason to get out of bed!
5. One of our 417 staffers can never get enough of the veggie verde tamal from Café Cusco (234 E. Commercial St., Springfield, 417-868-8088). Filled with corn and peanut masa and wrapped in a banana leaf, it's a Peruvian twist on a classic tamale. The marinated onions and Huacaina cheese sauce take the whole thing to another level. 
6.  Few things are more enjoyable this time of year than sitting on Tea Bar & Bites' (621 S. Pickwick Ave., Springfield, 417-866-7500) quaint patio while enjoying the delicious chicken curry salad. Order it with one of their signature sides, and you'll be in foodie heaven. 
7. One bite of an egg roll from Leong's Asian Diner (1540 W. Republic Rd., Springfield, 417-887-7500) and you will be hooked. Made from scratch, crispy and served with plum sauce and hot mustard, this appetizer doesn't disappoint.