Life
5 Best Fancy Toasts
We'd like to propose a toast—actually, five toasts—for your next brunch outing. These trendy toasts boast creative flourishes that transform the humble breakfast food into something special, no matter how you slice it.
Written by Stephanie Towne Benoit | Photo by Vivian Wheeler
Jun 2017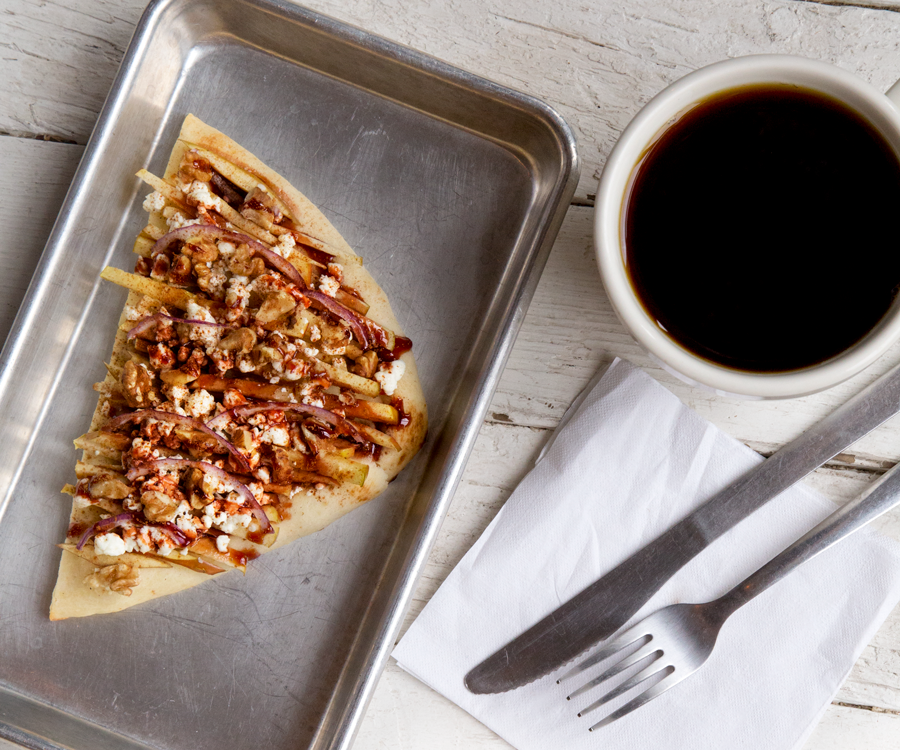 1. Goat Cheese and Apple Toast
$4.95 at Eurasia Coffee & Tea,
445 E. Commercial St., Springfield,
417-720-1949, eurasiacoffeeandtea.com
Add a Mediterranean twist to your morning with the charming cafe's naan toast that's topped with goat cheese, apple and red onion. Finishing touches include crunchy walnuts and a drizzle of pomegranate syrup that pops alongside the tangy cheese.
2. Avocado Toast
$9 at CB Social House,
314 S. Patton Ave., Springfield,
417-368-0778, cbsocialhouse.com
CB Social House's take on the avocado toast trend starts with house-made sourdough bread. Mashed avocado, roasted tomato and salty cotija cheese top the toast, which comes with tangy pickled onion and poached eggs. The toast is available during brunch, which is served on Saturdays and Sundays.
3. Cinnamon Toast
$2.99 at Neighbor's Mill Bakery & Café,
1435 E. Independence St., Suite 110, Springfield,
417-720-4162, neighborsmill.com
The star of Neighbor's Mill's classic cinnamon toast is the bakery's popular Bronze Honey Wheat bread, which is made fresh daily. Cinnamon sugar speckles the whipped butter topping that melts into the hearty bread. It's a nostalgic, unfussy treat proving that simple can still be scrumptious.
4. Chorizo & Eggs on Toast
$12 at Farmers Gastropub,
2620 S. Glenstone Ave., Springfield,
417-864-6994, farmersgastropub.com
Sauteed peppers, onions and smoky Circle B Ranch chorizo are folded into fluffy, fresh Blue Heron Farm eggs, forming a hearty scramble that's served on sourdough bread from The Artisan's Oven.
5. Power Toast
$4.25 at Ruby Jean's Juicery inside,
Ruby's Market, 2843 E. Sunshine St., Springfield,
417-887-6133, rubyjeansjuicery.com
For a healthy start to your morning, try out this protein-packed, filling toast. It starts with multi-grain bread, which is slathered with peanut butter, topped with some sliced banana, drizzled with honey and sprinkled with flax seeds and granola, giving each bite a bit of crunch.