Profiles
Laura Whisler on Having Twins and Working From Home
As director of marketing at the Springfield, MO, CVB, Laura Whisler's schedule is packed. So when she learned she was expecting twins, she has been able to work from home part-time where she can enjoy time with her three kids and still focus on work.
By Ettie Berneking, Katie Pollock Estes, Gerri Mack and Savannah Waszczuk
Mar 2015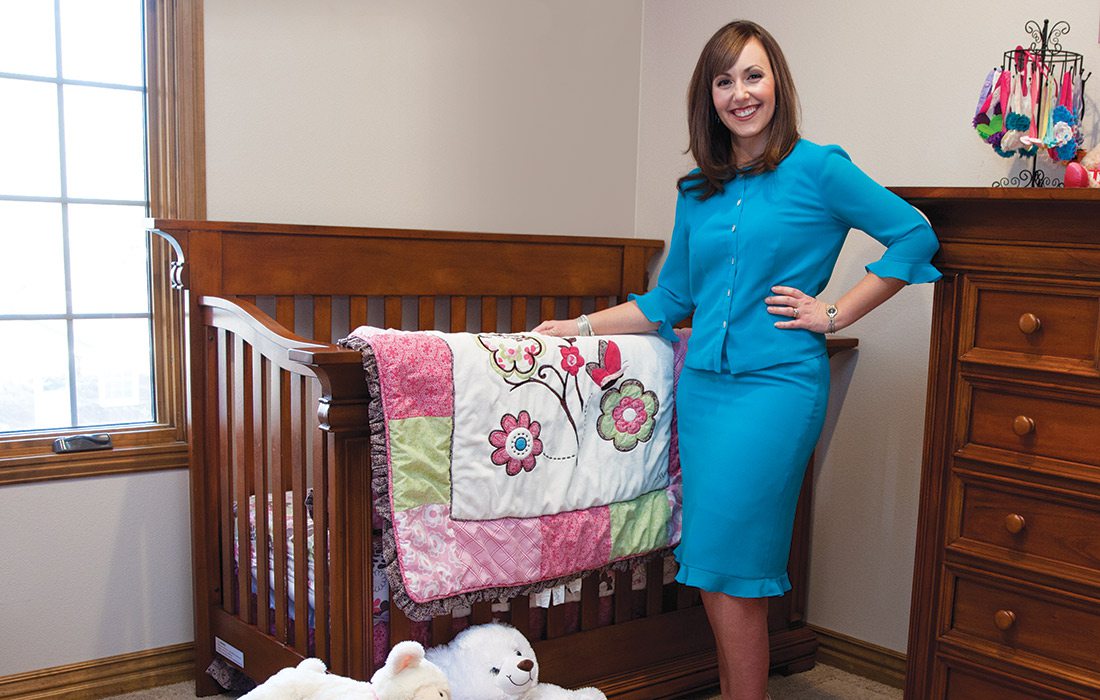 417 Magazine: When you learned you were having twins, what were your first thoughts about work?
Laura Whisler: I didn't think I could do both effectively. I put in my notice. The CVB actually approached me about working from home part-time. 
417: What does a normal day at the office look like?
L.W.: I'm pulled in a lot of different directions, but I'm the director of marketing and manage a team of eight. I'm also involved with the Springfield Attractions Council and the Springfield Hotel Lodging association—I'm in charge of coordinating the marketing efforts for them. I'm also on the board for the Missouri Travel Council, which is a state-wide organization. 
417: How do you stay in touch with your team?
L.W.: My staff has started to schedule meetings on my personal calendar. This way they can see where I am,  and it allows them to schedule one-on-one time with me whenever they need it. 
417: Did you have to rethink how you stay in touch with your staff once you started working from home?
L.W.: Communication has been a challenge. People worry about interrupting my family time at home. I had to address that and make it clear that I'm available and committed to my job and to my staff.
417: Does it ever get difficult to work from home while the girls are running around?
L.W.: I do a lot of work during nap time and nights and weekends and mornings. They're good sleepers. Other moms might hate me, but they'll sleep for three hours in the afternoon, and they sleep in till at least 8 a.m.
417: Did you always want a big family?
L.W.: I didn't see myself doing anything other than being a stay-at-home mom. But when I started working at the CVB, something changed. I fell in love with the job, with the people and with the city I get to promote.
417: Throughout this process, what's one thing you've learned?
L.W.: I think it all boils down to managing expectations. I had to make sure my staff understood that I'm always available to them, and they're not left all alone when I'm not in the office. But that also means managing my expectations and making sure I'm getting enough communication from my team.
Meet other local inspiring moms and gather little nuggets of wisdom along the way.