417-Land Moms 2015
In a world that's jam-packed with mom critiques, mom judgment and mom competition, we're taking a different road: We're celebrating moms.
By Ettie Berneking, Katie Pollock Estes, Gerri Mack and Savannah Waszczuk Photos By Brandon Alms
Mar 2015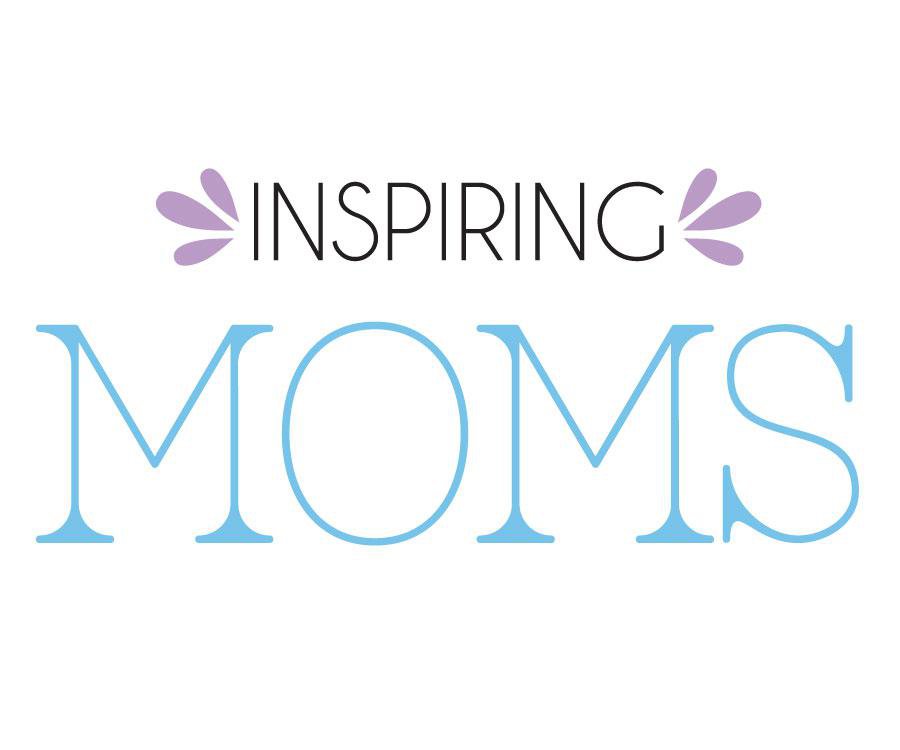 In a world that's jam-packed with mom critiques, mom judgment and mom competition, we're taking a different road: We're celebrating moms. Southwest Missouri is full of mothers of all stripes, every single one of them doing their very best. Each one has a different story to tell and a lot of wisdom to share. From a super-sports-supporter sending her only child off to college to a small business owner juggling her work and a child with special needs, these moms represent the ultimate multi-taskers. They work all day to bring home the bacon (and they cook it!), they wipe noses and snuggle feverish kids, and they can play with the best of them. So we raise our glasses to these local moms, and share lots of fun tips for all the mothers at home who are looking for a little inspiration.
This mom of three has an extended family of hundreds thanks to the loving group of campers and staff at Camp Barnabas.

When Alison Brawner isn
'

t busy caring for her three kids at home, she shares her motherly love with dozens of campers at Camp Barnabas.

Meet Alison Brawner's family: 11-year-old Jackson, 8-year-old Mollie-Jane, 5-year-old Smith, and her husband, Jason. And you can't leave out the loveable lab mix, Hank, who wants nothing more than a good scratch on the head, and the ancient-but-still-adored English Bulldog, Winston, who rarely leaves his cozy spot next to the family room couch.

With a growing young family romping around inside, this Springfield home is rarely quiet. And when you start to include the dozens of campers and staff from Camp Barnabas who have essentially been adopted into the Brawner family, Alison has her hands full. But there's nothing else she'd rather be doing.

With plenty of laughter and never without a smile, Alison is full of joy, and you can see it mirrored in her kids as they pass through the house while buzzing with chatter and excitement, eagerly meeting the newest person to ring the door bell.

Until Jason took over as director of Camp Barnabas in 2009, the Brawner family was living a typical suburban life, but that all changed. "If you had asked me 20 years ago if we would be doing this, I would have said no," Alison says. "We will support ministry and will be involved, but running a ministry, no. I saw myself living a very normal country club life, which is not what we live now, and I wouldn't have it any other way."

Barnabas was started 21 years ago as a place where campers with special needs could enjoy the action of summer camp in a safe and welcoming environment. Two decades later, and there's a lengthy waiting list of campers.

As soon as school lets out, Alison packs the family van and picks up the kids from school, then it's off to camp! Outside of her full-time job as a licensed professional counselor at CC Counseling in Nixa, Alison dubs herself the camp's P.R. agent as she meets and greets campers, their parents and donors who have never seen the camp before. Even the Brawner kids have roles. Mollie-Jane spends her time in the camper cabins getting to know everyone. Jackson helps in the kitchen, and Smith is just a hugger.

Their years working with the Barnabas family have shaped the Brawner family in ways they never expected. Alison has seen her priorities shift. She's seen the social events take a back seat as she focuses instead on the ministry and teaching her kids the importance of looking at people not for their differences, but for who they are. "My daughter has become best friends with a camper named Rhonda," Alison says. "And when my daughter draws pictures of Rhonda, nine times out of 10, Rhonda isn't in a chair. She's just there. Mollie-Jane doesn't see that Rhonda is in a chair. She just loves Rhonda, and she's 45, and she's in a chair… Where some kids might be embarrassed or weirded out, my kids just don't know any different."
Debbie Ophoven is a successful sales rep for 417 Magazine and the mother of 17-year-old volleyball star Ashley Ophoven, a senior at Ozark High School who committed to play at Missouri State University next fall. Debbie dishes on her journey of raising an athlete who helped lead her team to the state finals for the past three years, all while earning a 4.2 GPA.

417 Magazine staffer Debbie Ophoven has spent years helping her daughter succeed on the volleyball court.
417 Magazine: How did you help Ashley develop her volleyball skills?
Debbie Ophoven: We signed her up for a program called CODP, a Community Olympic Development Program, which is the only Olympic-sanctioned program for volleyball in the country. And it's in Springfield. Later we got her into a competitive league, and she played competitively from seventh grade on. She also went to college camps between sophomore and junior year. Everyone told us that college camps were a good way to get college coaches to look at your kid. 
417: How did you, as a working mom with a full-time career, balance practices, games for both school and competitive leagues and a slew of other activities in Ashley's super-demanding schedule?
D.O.: I'm fortunate because my job gives me some flexibility, and I don't have to stay in the office until 5 p.m. every day. In high school, the freshman team would play at 4 p.m., and I didn't miss very many games. Even if it was traveling to Neosho or Webb City, I would cut out of work at 3 p.m. and travel to see the games. But before she got her license, it was a lot of traveling back and forth for practices, games and everything else. It was definitely a commitment for all of us.
"I think the best part about being a mom is being able to enjoy all of the different stages that your child goes through… I still think, right now, this is the greatest stage ever."—Debbie Ophoven
417: What was your biggest challenge is raising a daughter who was so involved in volleyball?
D.O.: Keeping her focused on the right things, and not letting her get too focused on any one thing. We knew it was important for her to be able to keep friends who weren't volleyball players, and that she couldn't just live in this one little bubble. We wanted to make sure she had a well-rounded life and make sure she enjoyed other things outside of athletics. We didn't want her to get burnt out of it. It's easy to burn out.
417: When did it go from playing for fun to "Wow, she has a future"?
D.O.: Between sophomore and junior year. Her club coach that year was very proactive and really believed in her. Because of that and the tournaments she was playing in, she had a lot of college coaches looking at her and contacting us.
417: When it became real and colleges were interested in Ashley, how did you feel?
D.O.: Well, it was scary because you think about your kid making that commitment. I was certainly very proud, excited and anxious, all at the same time. So much of what happens in college determines your direction for the rest of your life. You will decide on a career, and your college will likely help you find your first job. Often times you'll even find your spouse. All of those things sort of blossom from this one decision, and it is scary. A lot of prayer goes into that.
417: How are you preparing for an empty nest?
D.O.: Well, I don't know. It's kind of scary, but at the same time, it's exciting. We were older when we got married and didn't have Ashley right away, so we had a time when we played a lot of golf. We also love to travel. There's a lot of things like that we haven't been able to do because we have been so consumed, so we are looking at this as an opportunity to get back to having some fun together again. Just the two of us.
417: What advice do you have for other moms who have kids who play sports?
D.O.: Start early, stay active and stay involved. Also, talk to as many people as you can. 
417: What are three words that describe your life as a mom?
D.O.: Prayerful, joyful and proud.
417: What's your favorite thing about being a mom?
D.O.: I think the best part about being a mom is being able to enjoy all of the different stages that your child goes through. I remember when she was very little, I would go, "Oh my gosh, she's 6 months old, this is the greatest stage ever." Then at a year, I thought it was the greatest stage ever. And I still think, right now, this is the greatest stage ever.
These 417-land gyms can help you get in a great workout—entertaining your kids with childcare while you enjoy some me-time.
Pure Hot Yoga
610 E. Battlefield, Springfield, 417-886-7873, purehotyoga.net
Daycare cost: $5 per child per class and free for unlimited members
Ages accepted: 2 months and older
What the kiddos do: Kid's enjoy games, reading time and watching movies.
What Mom can do: Pure offers a variety of hot yoga classes, flow sessions and even candlelight classes
Physique Fitness
326 N. Boonville Ave., Ste. 101, Springfield, 417-831-0661, physiquedowntown.com
Daycare cost: $4 per day, $25 for a month and $220 for a year of unlimited childcare.
Ages accepted: Up to 12 years old
What the kiddos do: Kids can unwind with games, books, puzzles and movies.
What Mom can do: From low-impact, high-energy barre classes to slower classes that help release stress, there are plenty of workouts that focus on your thighs, buns, arms, abs… you name it! There's even a family fitness class the first Saturday of each month at 11:15 a.m.
Ozarks Regional YMCA
Various 417-land locations
Daycare cost: Free with family memberships, $2 a day for individual memberships
Ages accepted: 6 months to 12 years
What the kiddos do: Activities vary based on the location and what time you bring in your tiny tyke. Childcare is limited to two hours a day per child.
What Mom can do: Hit the treadmills, pump some iron, take a class or just unwind in the sauna.
Dan Kinney Family Center
2701 S. Blackman Rd., Springfield, 417-891-1500, parkboard.org
Daycare cost: $3 per child
Ages accepted: 3 months to 8 years old
What the kiddos do: There are toys, puzzles, Xbox, coloring, and even youth health assessments for kids 10 and older in which instructors can make a workout plan for them so they can join their parents out on the gym floor.   
What Mom can do: The high-intensity boot camp is especially popular with moms. From Monday through Friday (times vary), participants work out under the guidance of Tiana Shaver as they work their way to their dream figure.
Meyer Center at CoxHealth
3545 S. National Ave., Springfield, 417-269-3282, coxhealth.com
Daycare cost: Free for members, $12 day pass includes childcare
Ages accepted: 18 months to 12 years old
What kiddos do: Kids can settle in for some quiet time with crafts and board games, or they can shake out all that energy on the slide and in the play area.
What Mom can do: Besides offering basketball and racquetball courts, a lap pool, indoor track, massage therapy and individualized health assessments, The Meyer Center is the perfect place to unwind thanks to a dry heat sauna and whirlpool.
When you're a mom, sometimes all you need is to escape and take a few quiet seconds for yourself. Local experts and moms with experience share tips to help you make this happy place in your very own home.

 Local mom Julie Becker had interior designer Andrea Deckard help her make her bathroom a spa-like retreat.
All moms have been there before: There's a tower of laundry staring you in the face, there are toys strung across nearly every visible piece of floor, and your kids are producing more noise than a 50-piece brass band. You don't know which way to turn, and you honestly feel as though you might just lose it. You want to get away, but you can't leave the house. Lucky for you, a few 417-land experts and moms have been there, too, and they know how you can make a piece of your home your own little oasis.
We talked to an interior designer, a mom who has created a little oasis in her master bath and a couple of other local moms who are creating relaxing retreats in their very own homes. Learn their tips, then let the relaxing begin. 
1. Make over your master bathroom
Interior Designer Andrea Deckard of A. Deckard Interiors (411 D. Northview Rd., Springfield, 417-831-9300, adeckardinteriors.com) is a mother of two young boys, so she knows all about the need for peace and quiet at home. Thanks to her career, she can help others create calming spaces, just as she helped mother-of-three, Dr. Julie Becker. 
Andrea says when moms are looking to make spots for a little relaxation, they often turn to the master bathroom. "One way is to add a luxurious heated tub with air jets to help Mom relax after a long day," Andrea says. Adding steam units in the showers for actual spa treatments at home is another trend, along with adding decorative lighting and soothing colors to create the ambiance of a luxury spa. Andrea created a spa-like atmosphere in Julie's bathroom with a large walk-in shower and an oversized bath tub. "As Andrea put it, we created a space that I enjoy seeing when I wake up every morning," Julie says. 
2. Claim your space
Andrea says another common area that can be customized just for Mom is her personal office. "If we can carve out a space that is neatly organized, has computer access and may even have a door to quiet the roar of the household, it can be a lovely little retreat," she says. "Often, we add metal panels or tack boards above the countertop to allow easy access for a calendar, reminders or to-do lists. But the key is for this to be a retreat, to have a well-laid out space so it won't feel cluttered, even if the rest of your life does."
3. Set the mood
Jana Barnes, a stay-at-home 417-land mom who has a 2-year-old son and a baby on the way, turned to essential oils to further feed her senses. "One brand, doTERRA Essential Oils, makes a blend called Serenity," Jana says. "It makes my house smell like a spa." Barnes also regularly uses lavender oil, which she says is a universally relaxing smell.
4. Make the most of alone time
Another activity that helps the sanity of local mom Mitzi Lewis, an optometrist and the mother of 7- and 9-year-old boys, is making every moment count. "We have a blast in the summer, enjoying lots of swimming, traveling, golfing and baseball," Mitzi says. But when the kids head back to school in the fall, she takes time for herself. "My husband thinks I should work more while they are in school, but I think he's wrong," Mitzi  says. "Those few hours fly by. This year when school started, I was able to purge my house. That's something I haven't been able to do in eight years." So yes, when the kids are out, it is perfectly fine to stay in and get things done, free of interruptions.
When Lori and Amanda Derham aren't working at their jobs at the Cox North child/adolescent psychiatric unit, they're learning how to re-define the traditional family unit as one of the few same-sex couples raising a family in their social circle.

Lori and Amanda Derham, who were married in Iowa in 2012, are raising their family in Springfield.
417 Magazine: Amanda, you are from Springfield. But Lori, you moved here from Iowa City. Was that a difficult move?
Lori: I was 28. I had no family, no friends. I just picked up and moved. It was a more closed community.
Amanda: Well, and you had a lesbian community in college.
Lori: I immersed myself in an open lesbian community in college, so I was leaving that support network.
417: Amanda, we understand you had your son, Wesley, from a heterosexual marriage and met Lori during the divorce process. Since he was 3 when you two began your relationship, how did he factor into things?
Amanda: That was one thing Lori always said—she was very cognizant of the fact that there's a child involved and that she wouldn't want to do anything that could hurt my relationship with him. She also didn't want to do anything that would hurt us in the divorce.
417: As in, the courts might not have awarded you custody of Wesley because you are a lesbian?
Amanda: We were always aware that our relationship could affect the outcome of the divorce. And what would that mean if I identified as a lesbian? Would the judge determine I was an unfit parent?
417: After you decided to have another child, your first together, how did the process go for you?
Amanda: We were married in Iowa on April 16, 2012, and nine months later Kayson was born. We found a sperm donor through a lesbian-owned sperm bank in California. We had to go through the formal adoption process to get Lori on Kayson's birth certificate. We had to go through a home study and wait six months, and they could always have said no along the way. There's a lot of social, financial and emotional risk.
417: Are you both mom to your kids?
Amanda: Wesley calls me Mom and calls Lori Lori. Kayson calls me Mommy and calls Lori Mama. But we have caught Wesley encouraging Kayson to call her Lori. We had a good conversation about how we're both Kayson's parents and how Mom is a title of respect that is earned.
417: How does Wesley react introducing his two families to his friends and classmates?
Amanda: When we were shopping over Christmas, he told the person at the register, "I'm getting this for my step-mom, well actually I have two step-moms and one mom and one dad." He just volunteers this info. He's not ashamed or embarrassed.
Lori: In preschool, he had to bring in a picture of his family. We asked him what he wanted to do. We can do a picture of us and then do another of your dad and his wife. He said he wanted one of all of us. So we took a picture in our living room with all of us. This year for first grade, he took that picture to school to introduce himself.
Mother of 8-year-old Joey and 6-year-old Jude, Christine Daues left her job in TV news when Jude was just 18 months old. But next was a bigger adventure: Christine then opened Granolove with her husband, Joe Daues. Learn how she raises two small kids—one with special needs—all while running a successful growing business.

Trina Turk colorful geometric top, $268 at Town & County; Lynn Ritchie Silver white leather pant, $149 at Town & County; Mariana diamond clasp bracelet, $29.95 at Baglady Boutique. Styled by Kaye Lee Hair styled by Milk.Honey Salon
417 Magazine: What was it like having kids and working in news?
Christine Daues: Going all through my 20s, news was a fantastic business to be in because it's fast-paced, it's exciting and you're really doing fun things. You meet people. But then once kids came and both me and my husband were in news, it all changed. Making it all work was insane. It was not good. It was not easy.
417: What was it like starting a business when your kids were so little?
C.D.: When we started Granolove, Joe was still doing news and our schedules were non-stop. I would wake up and go and bake bake bake, then bag bag bag, then after that I would come home at like 1, then Joe would bolt to the TV station. He'd be gone until 10 or 11 at night. We were pretty crazed, but we got it done. You just do it, because that's your life, and that's what you have do to support your children and pay your bills. It's just something that we buckled down, gritted our teeth and did.
417: When it was so busy, what did you do to relieve stress?
C.D.: I am a huge believer in working out. I tried to get workouts in as much I could. I remember coming home at 1 o'clock when Joe had to be at work at 2, and I'd be like, "I'm just going to go run for 15 minutes!," and I'd go run around the block. Exercise kept me sane, my husband kept me sane and my parents helped keep me sane. They all still help keep me sane, as well as my core group of girlfriends. Girlfriends are crucial.
417: What is your biggest challenge of being a mom of two while owning a business?
C.D.: Time. I wish I could clone myself. There's not enough of me to go around. I think most moms struggle with time management.
417: You mentioned that the baby stage with your kids was very stressful for you. What advice would you give yourself if you could go back to that stage?
C.D.: Well, when you're young, you're trying to juggle it all. You're trying to figure it out. And you will figure it out. I think that's it. If I could go back, I'd say, "Christine, it's okay. You'll figure it out. It'll all work, and you'll figure it out. You don't have to stress about it. They'll survive."
417: Can you tell us about Jude's medical condition?
C.D.: She was born with her condition. The diagnosis has been bantered back and forth, it's never been 100 percent conclusive, but the closest any doctor has come to putting a label on it is FFU syndrome. Femur-Fibula-Ulna syndrome. Three of Jude's four limbs are affected. Her right femur is shorter than her left. She has no elbow on her right arm, no ulna bone and only three fingers on the left. She was also diagnosed with pediatric scoliosis at 18 months. Jude has a lot of bone issues. It's all orthopedic.
417: How did you feel when you first learned of her condition?
C.D.: That was another aspect for me. I was a new mom, and I just didn't know how to deal with it. It was very devastating to me. Jude is a miracle, just in a different package, and she is awesome, but I didn't know how to deal with it as a new mom. I just felt like she was cheated. I was mad about it because she didn't get everything that I thought every child could get, which was all of her bones.
417: How do you answer Jude's questions about her condition?
C.D.: She'll ask, "Where are my fingers? How come I didn't get five fingers?," and that's a hard question to answer. We don't know, and we tell her that. As her mom, one of the hardest things for me to say is, "Jude, I don't know, and I don't know if you'll ever get them back." She'll say, "I want my fingers." I tell her that we will do everything we can to get her fingers back, but mommy doesn't know if we will ever get them back, and the doctors don't even know right now. We give 10 percent of our Granolove profits to Shriners Hospital, and that's why we do it. I want to be instrumental in making those fingers come back.
417: What's your favorite thing about being a mom?
C.D.: My favorite thing about being a mom of an 8 and a 6 year old is the hugs and kisses. You get those still. I'm sure if you ask me in five years, it would be something different, but right now, I love the cuddles.
These local moms are all at different stages with different family situations—and they all have lots of wisdom to share.
Make Every Moment Count
"The way our [blended family] home schedule is structured really supports fostering individual relationships with all of our kids. There are times every week when each set of kids is at home separately, and on those nights, they do not have to share their parent or bonus-parent. Since we are a new blended family, and really are still in the process of "blending," I feel this individual time has helped each set of kids feel secure in their relationship with their biological parent, and has given them the necessary time to nurture the relationship with their bonus parent. Then, when we are all together, my daughters can see me loving and caring for their bonus-siblings and not feel threatened."—Shallina Goodnight, Executive Director of HealthCare Services, Oxford HealthCare, on being the mother in a blended family with five kids
Avoid the Guilt
"Mommy guilt is real and very overwhelming. You are always wishing you could spend more time or do more for your baby when you are at work, and when you are home, you are always feeling guilty about what you didn't get done 
at work. It's a challenge, but enjoying the variety of life and not wishing time away is the key. It was also important for me to set boundaries about how many nights and weekends I could work, so that way as long as I was staying within those boundaries I knew I was keeping a balance and not feeling so guilty."–Katie Davis, C.E.O., Big Brothers Big Sisters of the Ozarks, on avoiding mommy guilt
Share the Experience
"My friend, Katie Hoesch, hosts a 'First Day of School' party for our friends and their kids a week before school starts. She reads books about first day jitters and has all kinds of fun activities that get us talking to our kids about going to school and addresses what fears and excitements they are thinking about. It helped us moms just as much as the kids."–Logan Aguirre, Associate Publisher, 417 Magazine, on preparing to send her child to kindergarten
Keep an Open Mind 
"Our Daughter, Sara, came out to us as a lesbian her freshman year of college. She wrote me a very sweet email. Sara apologized, saying she knew I wanted to see her get married and have our grandchildren. I wrote her a short email and just said, 'I love you, and I want to understand.'  But this news was like a death: a death of who I thought my daughter was, a death of my dreams for her. She was out of the closet, but I was in. What had I done wrong as a parent? What was God punishing me for? Was Sara abused as a child and I did not know it? She must be promiscuous, right? These were all questions I pondered for the next few weeks until my first PFLAG meeting. PFLAG provided me a safe place where I found support, where I met parents who shared their experience and knowledge. It was a place I could share freely, without judgment. Working through the false stereotypes that society and religion had ingrained in me was difficult. As I worked through my issues, I kept an open line of communication with Sara. I realized Sara still had all of the wonderful qualities she had before, that had not changed. She had risked losing her family and friends in order to live honestly. The dreams I had for her were not gone, they were different. Today, Sara is married to a wonderful young woman, and they are very happy."–Kathryn Louise Munzinger, partner in Munzinger & Company, Inc. and President of PFLAG-Springfield, on supporting a child who has come out
Focus on the Good
"Whenever we go to St. Jude, we are so thankful Jake does not have to have chemo. The funny thing is, those bald kids look at Jake, and I can tell they are thankful to have both of their eyeballs! But seriously, if you are alive, it is a good day. The things you would miss if your child was gone tomorrow become even more precious. Do more of that. A sense of humor and wonder in small miracles will get you through anything."–Jackie Douglas, High School Science Teacher at Gloria Deo Academy, on being the mother of a child with Retinoblastoma eye cancer
Mom Stories
Our readers share some of their favorite stories and advice from the wild world of parenting.
We moved one time and forgot our 8-year-old. He was saying goodbye to the treehouse and the tire swing in the back yard. Parents and grandparents all thought he was with the others. Poor fella had to wait about an hour for us to come back! Probably still has abandonment issues now! Had fun raising four great kids! Now enjoying two little grandbabies.—Tamara Squibb
Most important lesson: Listen to your children with your eyes. Those precious moments when they are trying to tell you something can be missed when you don't make eye contact with them.—Judy Brock Bilyeu
When my son snagged my keys after I put him in his car seat, and he hit the lock button as I was shutting the door! Praise the lord for pop a lock who came right away at no charge to get him out, and the stranger who let me use their phone because my phone was dead (of course).—Kari Hamra
While at the mall my kids both began to beg and acted crazy over something they just had to have...I immediately dropped to my knees and began to pray, "Lord, help me be patient with my children as they behave this way." Both kids ended their cries and begged me to stop. They never again behaved like that in a public place. Not only that, a few mothers actually clapped at how I handled the situation. It was a magical moment.—Debbie Vernier
I was 21 years old, a single mom to a 2-year-old and 3-month-old triplets. It was 3 a.m., and the triplets were crying wanting to be fed. My 2 year old was standing there looking at me with sleepy face. I was trying to fix bottles and reassure the 2-year-old that I have this handled. I get two of the babies in their carrier. I hold and feed one, while my 2-year-old holds bottle for the other two. We watched cartoons and fed babies every night for a couple of months until they slept through the night. Today at 21 and 19 they are all very close.—Beth Pritchard
How about when my 4-year-old (who has autism) pooped in the Lowes display toilet while we were looking at countertops. We were potty training at the time, and he thought all potties worked. My daughter yells, "Oh my god, mom! Z is sitting on the potty." Sure enough, we turned and Z was doing his business. My husband grabbed him and ran for the restroom while I had to figure out how to get this poop out. While I was on my knees cleaning it out (even though the Lowes employee offered to do it) a friend from college walks up and asks what I am doing! It's all funny now, but at that time, it was my most embarrassing moment as a mom. For years Z would pass a display toilet and say, "That toilet is not for going potty on!" Also, found out that we were a legend at the Lowes store because the story had been shared many times. By the way, my son is mainstreamed now and doing fabulous.—Tara Seaton Holcomb
Our daughter had a sweet tooth. I had baked cookies before a babysitter arrived from Missouri State. I gave specific instructions that both kids could not have any cookies while I was gone a few hours. To my horror, our daughter locked the babysitter in the basement, so she could raid the cookie jar! The babysitter called her roommate at Missouri State to let her out of the basement. Needless to say, I profusely apologized to the babysitter.—Lynn Ausburn
My 17-month-old was playing in her bedroom while I was pouring her a cup of milk, when all o fa sudden I heard splashing of water coming from the other room! I ran into the bathroom to find my daughter scooping water out of the toilet and pouring it over her head! Aww… the life of a stay-at-home mother.—Meranda Ghan Trinkle
One morning at church my twin boys took their first communion. I heard Hudson say rather loudly "Mmm this bread ain't half bad." Then Harry took his little cup of juice and shouted "cheers." One more: One of our twins is an amputee. One day I walked into the living room and asked him to please pick up his prosthetic from the middle of the floor before someone tripped over it and fell. He then proceeded to start laughing and said "It's really cool isn't it, Mom, that I don't even have to wear my leg to trip people?!"—Liz Kemper
Last summer after a long day at home with my two boys I decided I needed a 44-ounce soda from Kum and Go. I was feeling brave, got my 22-month-old out of the car and walked him around to the other side to get my 4-month-old. I knew we could do it. Hand-in-hand we walked with my smallest on my hip. When we walked in the first thing my oldest saw was a ball. He ripped out of my hand and ran for it, knocking over an entire candy display. The whole store watched as I tried to pick it all up one handed. I thought about leaving at that point but really decided I deserved that soda. We get over to the soda after I make my son put the ball back, and he sees all the cups sticking out. He grabs like seven. And I am forced to try to put them all back. I start to get my drink, have it all ready to put the lid on, and he grabs more cups which startled me and I knocked my entire cup over. I am mortified trying to signal someone that I again had made an atrocious mess. I apologize over and over and turn back to my son watching him eat the ice off the floor. That soda tasted so good. I did not venture out on my own with the two of them for a couple of months.—Felicia Dake
On a particularly snowy day in Branson in 1980 we were late for school so we didn't listen to the radio. My mom dropped me off at school. It was cancelled. I spent the next several hours sharpening pencils for the principal who had come in for just a few and ended up staying while they tried to find my mom.—Jody Porter Hackley
My boys were little and kept fighting in the backseat when I was driving. They were kicking my seat and yelling and wouldn't stop. I pulled the car over and made them get out. Then I sat back down in the driver's seat with the door open and said, "Now you have plenty of room to fight." They both looked at me like I was crazy, and then got into the car and sat back there quietly. It was a very peaceful ride home!—Shawna Jones
The time Jenni Moulin and I took my daughter shopping at the Battlefield Mall. My daughter started to run away from me, so I started running after her. The mall security on their Segways started chasing me!—Sundee Bumgarner
When my boys were around 4 and 7 they were outside playing under the tree in the backyard. I was inside cleaning house. We had some leftover butter mints that had gotten stale. My husband took them outside and tossed them in the yard. They happened to land near the kids. They came running in the house to tell me about the candy tree in the back yard and how there were mints falling from it. They even brought us some. So every now and then I couldn't help but toss candy at them. Cracked me up.—Charece Lummis
This was a Facebook post of mine a few months back: Just a day in the life of a mom with three boys. Never a dull moment. So sorry to the Target employees who had to help me clean a whole bottle of chocolate milk spilled today by my favorite 2-year-old. And to the manager at Panera who had to mop the floor after said 2-year-old threw up his M&M cookie right in front of the only door in or out of the restaurant. I really did try to catch it all in my hands. My apologies to all the patrons who looked on in horror as they tried to enjoy their lunch while watching our sideshow unfold. What a day! So happy it's nap time."—Amanda Swanson
Taught my daughter a lesson in morality via Candy Land.  She accidentally drew three cards instead of one. She looked at them and said "I want this one." (Two blue.) I said "Okay, well that's cheating. You can do it but cheaters don't get a real win." 
"But I really want i.."
"Like I said, you can keep it, but that's cheating. It's your decision."
"I really want it...I don't know what to do."
"That's called temptation."
"What's that mean?"
"That means you really want to do something that you know isn't right. So you have to decide if you are going to do what you want, or what you know you should."
"Okay. I'll get a different card."
And she did. It was only a one square card and she was disappointed. But the lesson was a good one. And she won both games, regardless. I was right at the end and got that stupid gingerbread man. Anyway, glad we played Candy Land.—Sarah Adams
When my oldest was 3, our twins were born. Needless to say, sleep was a luxury. One night when I put my 3-year-old in the bath, I noticed his feet looked green. I panicked! I thought he must have a fungus! Nope. I just forgot to take his sock off. Exhaustion can make you see crazy things!—Johanna Ashby Kell
I have a boy and a girl, five years apart. My son, the oldest, used to tease my daughter that he found her in his bowl of corn flakes. He poured milk on it, and poof there she was. So at my company Christmas party my daughter loudly pipes up, "I used to be a corn flake, didn't I, Mommy?" I try to hush her and laugh it off. She gets really angry and starts crying and screaming, "Jake poured milk on me, and I was there is his bowl." Eventually I had to excuse myself and go explain that her brother had just been teasing her.—Katharine Conway
When my son was a little over a year old, he got a hold of my cell phone and hit the emergency call button which called 911. Then to top it off, while it was ringing he dropped it behind our sofa which is pretty deep. So I had to find a long object to retrieve it. 911 called back, and I explained. Ten minutes later a police officer showed up at my door at just the moment my son was having a meltdown. All-around bad timing! So we now say our baby called the cops on us!—Ila Woolsey
I was playing "princess" with my girls at home, and I had on a tiara. Later in the day I took everyone for ice cream at Dairy Queen. I forgot to take off the tiara.—Tammy Goswick
My personal favorite is when I was grocery shopping with my then 2-year-old, Jack. He was riding in the basket and having a great time. I pull the basket to the side to look at an item, and it ends up with Jack about two feet from a little old man who was grabbing a canned good. Jack stretched himself as far over the cart as he could, shook his finger at the man and says, "No no! you put that back right now mister!" The old man didn't find it nearly as funny as mamma did!—Hollis Presley
I'm a mom of three beautiful girls. Ever since I can remember, I have danced with my girls and still do. The difference now is they secretly film my off-the-wall random dance moves. Every once in a while, my older two come home, and we break out into a dance-off. My most cherished moments with these ladies.—Tena Reel
About two months ago when I first put on my Springfield Wonder Woman suit, ready to take on the world, my 3-year-old son casually glanced at me with wonder and almost a hint of pride. No matter how many unique amazing children or wonderful people I see to cheer up, the most important smile is my son's.  Especially as a single mother trying to juggle work, school and Wonder Woman. As long as he is proud of me, I can do anything. Even fight crime.—Jasmine Rice
I'm a fairly new mom; I have a 16-month-old son and am currently seven months pregnant with my second son. That being said, when Henry was about a week old I was changing his diaper just after a feeding when he peed all over his face. As he lay there, I'm sure wondering what the heck his mother had just done to him, I called for my husband to help me get him cleaned up. I was so focused on getting his poor face clean that I forgot to put the diaper on him. Yep, you guessed it, he started peeing again. Again all over his face. I was horrified! Thank goodness my husband was there to assist me! Now I laugh when I think about it and am much more speedy when it comes to diaper changes.—WR Williams
I slept in one Saturday morning, and my 3-yearo-old got up and helped himself to peanut butter and cereal. Yeah, he got the peanut butter all over himself, sliding glass door, floor, cabinets, table, dog, you get the picture. But the topper was all the Rice Krispies sprinkles embedded with the peanut butter. He woke me trying to give me breakfast in bed. Couldn't be angry at that sweet face. I was the one who overslept. Thought I was gonna go crazy though.—Julie Sheffer-Land
As a single mom, I took my two children, ages 7 and 8, to Disney World by myself. We left the day after Christmas and drove for two days. We had a great time just the three of us.—Jennifer Messer Grossius
My two sons are grown now, but raising them was a daily adventure. They were funny little boys—could make you laugh and cry in the same day.—June Wemlinger
One time during one of our military House Hold Goods pack outs I watched the guy filling out the inventory form as my then 2-year-old son came running to me with a VERY BIG smile and a bunch of the inventory number stickers all over his now naked body. He had removed every sticker from every box. Although it was hilarious, the packer did not think so. To this day, 30 years later, I smile when I see those moving number stickers on boxes.—M Lucila Vega
I have learned to always keep a deck of cards or some other game in my purse. You never know when you are going to have to wait, and I never had that "screaming, running crazy" child with me. Also, I NEVER took more than one child grocery shopping. Three would stay home with Dad.—Christy Gorman
One day I looked outside and our sons had trained the dog to ride on the front of their sled. She had always wanted to prevent them sledding but, like all things, if you can't beat them join in the fun!—Victoria Mathis
My 18-month-old refuses to call me Momma. He has had this game since he was tiny of calling me Daddy every time I ask him to call me Momma. I wonder when I will hear him say "Momma?"—Sannetta Marsh
 I was getting ready for work one day and I heard my 2-year-old talking to someone. I walked around the corner and noticed she was talking on the phone. "How cute," I thought until I realized, "Wait, how is she talking on the phone and who could she be talking to?" She was saying things like, "Hell-oooo, how are you?" In a cute little sing-songy voice. When I realized she had somehow dialed 911, I was mortified and apologized profusely.—Laine Scholz
When my daughter was almost three years old, we were going to have apples as a side with dinner. She insisted on it being cut up. I reassured her that I was planning on it, but I wanted her to try eating all of it. I thought she was trying to avoid eating the apple skin. Nope. She said an apple seed was a baby tree, and she was afraid that if she accidentally ate the apple seed, an apple tree would grow in her belly the way baby people grow inside their mommy's tummy. I was completely taken aback and didn't know what to say except, "Babies are not made the same way apple trees are." I quickly changed the subject after that.—Brittany Zachary
I love getting my 14-year-old son to laugh. Being a teenager and I being the uncool mom, it can be quite the feat. But when I can get him laughing a good belly laugh, and I'm laughing too, everything seems perfect at the moment.—Amanda Friday
This was many years ago now, but seems like yesterday. The kids and I were trying to get this huge bunk bed out of the upstairs to get rid of it. We were taking it down the stairs when we accidentally let go of it. It was wedged so tight we had to wait several hours until someone could come and cut it out. So all the other younger kids (six of them) were downstairs and my oldest daughter and I were trapped upstairs. We did somehow order Chinese and have it delivered, so we didn't starve!—Monica Whitworth
When my children were three and four years of age, they took a pitcher of grape Kool-Aid and a pound of white sugar and proceeded to paint their entire room with it! Everything ffrom ceiling to floor, as well as both children, had been touched by the oh-so-sticky stuff. It was a terrible mess to clean up, and because it has been a few years since it happened, we can now laugh about it.—Melissa Fleetwood
Realizing when I became a grandparent it was a reward from God—for not eating my girls when they were teenagers! They now tell other's this story with laughter and brand new appreciation of being a mom!—Michelle Stallings
We were at a park that sits on the corner of a busy intersection. Our oldest son was two years old. He had to potty, and we were nowhere near the truck let alone a bathroom. We were about to pick him up and run for it when he dropped trow in the middle of the wide-open park and did his business. We did all we could to try to block him from public view.—Valerie Pope-Haigh
When my son was 3, we had gone grocery shopping. Upon returning we saw that our guineas had hatched their chicks. All four of my children were so excited. I told them to watch from a distance or the momma would get really mad. As we finished putting the bags in the house, I heard my son screaming. I found him behind the garage being attacked be three or four guineas. The next morning when he came outside he had on his usual: a leopard print lady's pill box hat he called his Davy Crockett hat, a T-shirt, little red shorts and his cowboy boots. The difference was his pockets were very full and hanging way below his shorts. I asked "What do you have in your pockets?" He said, "guinea rocks." Little stink always had a plan; they weren't getting him again.—Cindy Frankenfield Youngblood
I love being a mom in the Ozarks! So many things to do! I think it's the best place to raise a family.—Rebecca Layer
Learning to ignore the looks of others as my son lay on the ground kicking and crying because he isn't ready to leave, and I'm just standing there letting him do it.—Jackie Wright
Being a mom and now a grandmother, I cherish every day I get to experience there growth. Sharing experiences, adventures, good or bad times. Motherhood is a rewarding experience.—Kim Shaboo-Birge
Mother-of-the-Bride
How it feels to see two daughters walk down the aisle back-to-back—and have a major role in both of their big days.


By Gerri Mack | Photo by Climer Photography

Gerri Mack watched two daughters get married in one year.
I don't know what the statistics are, but I am pretty sure I'm in the minority when I tell you I had the honor of being a mother of the bride twice in one year. Odds get even higher when you count me among the mothers who design their daughter's wedding dress, or host the event on the front lawn. 
Beth's wedding was planned for September in Vail, Colorado, and the mountaintop affair didn't call for a cupcake of a dress. I make my living designing clothes, but it wasn't until we exhausted all resources that she called me with a request: Would I design and oversee the making of her dress? I was flattered of course—and apprehensive for about a minute. Who better to design a gown than someone who has held her close for 27 years? I dove headfirst into sketching, sourcing fabrics and working with my patternmaker to create the plunging, form-fitting simple sheath that Beth wanted. And when she walked down that aisle looking radiant, I felt like I was holding her all the way.
Fast forward to Rachel's wedding the following May. Her plan for a simple affair led her straight to our front door. Not that I didn't have a hand in this decision. More than once in the 10 years that we've lived in our home, I would walk out on the lawn, look at the lake and swans, and wonder out loud if one of my daughters would "find it in her heart" to have a wedding there. Mother guilt is a powerful tool, and Rachel took the bait.
Hosting a wedding at home sounds like a charming experience until the mechanics of it all sink in. Dishes? Dance floor? Lighting? The extras you take for granted at a venue weren't there. But not unlike my experience with Beth, Rachel and I dove headfirst into the challenge. We moved naturally through it all and in the end hosted a fun, memorable event that was unlike anyone else's day. (And the band played till midnight.)
I cried uncontrollably the first time I saw Beth in her dress. For Rachel I had gained some composure, but it was still an out-of-body experience that screams, "You are witnessing a significant life event!"
When I met my husband more than 30 years ago, we tumbled into marriage after a relatively brief courtship. But even back then, it felt like the most natural thing to do. I have one more daughter orbiting, Rachel's twin sister, and I'm not sure how I will be involved in her big day. But I can guarantee that whatever I do in my final role as mother of the bride, it will play out quite naturally.
In preparation for her second child, local mom Emily Johnson tackled a lofty Pinterest project: creating 40 make-ahead meals in four hours. Read about her experience, and find some tips for making meals ahead yourself.
While preparing for the arrival of her second baby, local mom Emily Johnson was ahead of the game. "After having my first child, our friends brought us meals, which was wonderful, but eventually that came to an end," Emily says. "We found ourselves ordering more pizza and carry-out meals because of the convenience." But Emily didn't want this to happen with kiddo No. 2. After spotting ideas to make massive amounts of meals in comparatively small amounts of time on Pinterest, Emily recruited the help of her mom, Suzanne Donnell, and tackled a blog project that promised the completion of 40 meals in four hours. 
The project, which Emily found on the Who Needs a Cape? blog, provided a full shopping list. Emily and her mother printed it out, hopped in the car at 7 a.m. and hit up three 417-land grocery stores. "We spent about $400," Emily says. "But then when we were home and about four recipes in, we realized that the meals were quite large." For every meal, the required ingredients were enough to feed her and her husband two meals rather than one.
Some eight hours later, the two had nearly 80 meals that ranged from cilantro lime chicken to chunky beef stew, easy pulled pork and even chicken cacciatore. There were nearly 20 entrees included, providing a nice variety. Now, Emily's baby is almost six months old, and Emily happily reports that she has cooked many of those make-ahead meals, all stress-free. "I found myself using a lot of the meals even after I went back to work," she says. "I thought I would enjoy them a lot more on maternity leave, but it's beneficial since I'm back to work full time."
Make-ahead Meal Tips
Shop The Day Before You Cook
Although Emily and her mom completed their task successfully, they were beyond beat by the end of their massive day of grocery shopping and meal prep.
Be Organized
Before they began cooking, Emily and her mom laid out all of the ingredients, measuring cups and spoons and more.
Make What You Like
You don't have to shy away from make-ahead Crock-Pot meals just because the recipes call for canned, processed ingredients. When recipes called for canned ingredients like canned pineapple and canned mushrooms, Emily replaced them with fresh produce instead.
Make-Ahead Meals:
Slow-Cooker Cilantro Lime Chicken 
(adapted from whoneedsacape.com)
Ingredients:
6 chicken breasts
3 tablespoons olive oil
2 limes, juiced
2 cups cilantro
24-ounce bag of frozen corn (can be less depending on preference)
4 garlic cloves, minced
1 red onion, finely chopped
2 cans of black beans, rinsed
2 teaspoons cumin
2 teaspoons chipotle powder
Salt and pepper to taste
1/2 c water or chicken broth 
To prepare: 
Evenly split all ingredients in two large freezer-safe zipper-seal bags. Shake each bag up, seal them, label them and place them in the freezer. When ready to prepare,empty contents into a slow cooker and cook on low 8 hours or high 4 hours. Serve with hot tortillas or Tostitos chips, and dress with sour cream, guacamole and cheese.
Want a quiet house? Give Dad this itinerary, then have him load the little ones into the car for a little fun (leaving you with an empty house all to yourself). Bonus: These activities are just as much fun with Mom as they are with Dad. So if you would rather connect with the kids than savor some quiet time, you can tag along, too.
8 a.m.–10 a.m.: After you make sure everyone has comfortable walking shoes on, head over to Sequiota Park (3500 S. Lone Pine Ave., Springfield) for some a.m. exercise. There is a nice picnic area that's perfect for starting things off with a pre-packed breakfast, and the kids will be eager to quickly finish their food so they can walk laps around the lake and feed the ducks. If you're eager, you can lead the way and take the little ones on a longer trek to the nearby Galloway Creek Greenway trail. This will definitely help work off some of their energy.
10 a.m.–noon: After the kids log a couple hours on their feet, head downtown to enjoy Moxie Mornings at Moxie Cinema (305 S. Campbell Ave. #101, Springfield, 417-429-0801, moxiecinema.com). Moxie Mornings feature an innovative short film and hands-on art-making projects for kids ages 2 to 6. And here's the best part: It's free! This month's events are Saturday, March 14 at 10 a.m. and Saturday, March 28 at 10 a.m.
Noon–1 p.m.: You've probably noticed that the kids are getting a little whiny by now… That's because it's time for lunch! Try Vasken's Deli (900 E. Battlefield, Suite 128, Springfield, 417-888-0083, vaskensdeli.com). While there are plenty of international delights to please your mature palate (we love the gyro!), there is also a kids menu with everything from pizza and hot dogs to PB&J and mac and cheese. Bon appétit!  
1 p.m.–3 p.m.: After filling their bellies, the kids will be ready for more adventure time with Daddy-o. Lucky for you, there are a handful of Springfield-Greene County Libraries dotted throughout the city, and they often have fun activities going on for the little ones. If you want to visit for story time, a hands-on craft time or another organized activity, plan ahead: you can find a schedule of branch-specific events online at thelibrary.org.
3 p.m.–5 p.m.: Spend the afternooon at Bass Pro Shops (1935 S. Campbell Ave., Springfield, 417-887-7334, basspro.com). A simple stroll around this nearly outdoor wonder world includes the chance to gaze at waterfalls, springs and dozens of swimming fish. You'll even see two of the largest alligator gar in the world, and watch half a dozen alligators wandering around in an alligator pit! If you make it to Bass Pro Shops at 3 p.m. sharp, you can check out a Fish Feeding Show in Uncle Buck's Auditorium. In the show, you'll watch divers feed fish and hear a seminar on native Missouri fish.
5 p.m.–6 p.m.: Before taking the kids home to mom, head to Sky Zone Indoor Trampoline Park (2765 S. Kansas Expy., Springfield, 417-771-3883, skyzone.com/springfield) to work out any of that energy they have left. Whether they choose to spend their time playing SkySlam basketball, running from their siblings in Ultimate Dodgeball, diving into the Foam Zone or simply jumping from trampoline to trampoline, they're sure to go home good and tired and ready for an early bedtime
Six of this issue's super-moms fill us in on the must-have items that they keep in their purses—both to keep themselves organized and put-together and to keep their kids happy. Pair theirsuggestions with a beautiful bag and a few other goodies from around town, and you have a blueprint for everything you need when you're on the go.

What's Inside: Katie Kalsi leather wallet with interchangable straps, $189.95 at Baglady Boutique, Ióta boxed thank-you cards, $14.95, Baglady Boutique, Blue Q Soaprah Winfrey hand soap, $10.95, Baglady Boutique
Alison Brawner
Fruit-flavored gum
Hot Wheels
Hand sanitizer
A paper planner
Amanda Derham
A pen
A thank-you card
Hot Wheels
Lori Derham
Paper tablet
Boogie Wipes
A fruit pouch
Christine Daues
Gum
Kleenex
An eyelash curler
Laura Whisler
Burt's Bees tinted lip gloss
An extra suit jacket
iPad
Diapers and wipes
Board books
Debbie Ophoven
Ibuprofen
Protein bar
Hand sanitizer
iPad
As director of marketing at the Springfield, Missouri, Convention & Visitors Bureau, Laura Whisler's schedule is packed. So when she learned she was expecting twins, she turned in her notice. But the CVB wasn't ready to let her go. Instead of having to quit the job she loved, Laura has been able to work from home part-time where she can enjoy time with her three kids and still focus on work.

Laura Whisler is a busy mom of three. But her time at home isn't just spent hanging out with the kids. Laura works from home part-time as the director of marketing for the Springfield Missouri Convention & Visitors Bureau. 
417 Magazine: When you learned you were having twins, what were your first thoughts about work?
Laura Whisler: I didn't think I could do both effectively. I put in my notice. The CVB actually approached me about working from home part-time. 
417: What does a normal day at the office look like?
L.W.: I'm pulled in a lot of different directions, but I'm the director of marketing and manage a team of eight. I'm also involved with the Springfield Attractions Council and the Springfield Hotel Lodging association—I'm in charge of coordinating the marketing efforts for them. I'm also on the board for the Missouri Travel Council, which is a state-wide organization. 
417: How do you stay in touch with your team?
L.W.: My staff has started to schedule meetings on my personal calendar. This way they can see where I am,  and it allows them to schedule one-on-one time with me whenever they need it. 
417: Did you have to rethink how you stay in touch with your staff once you started working from home?
L.W.: Communication has been a challenge. People worry about interrupting my family time at home. I had to address that and make it clear that I'm available and committed to my job and to my staff.  
417: Does it ever get difficult to work from home while the girls are running around?
L.W.: I do a lot of work during nap time and nights and weekends and mornings. They're good sleepers. Other moms might hate me, but they'll sleep for three hours in the afternoon, and they sleep in till at least 8 a.m.
417: Did you always want a big family?
L.W.: I didn't see myself doing anything other than being a stay-at-home mom. But when I started working at the CVB, something changed. I fell in love with the job, with the people and with the city I get to promote.
417: Throughout this process, what's one thing you've learned?
L.W.: I think it all boils down to managing expectations. I had to make sure my staff understood that I'm always available to them, and they're not left all alone when I'm not in the office. But that also means managing my expectations and making sure I'm getting enough communication from my team.
Retail Therapy
Are you a hardworking mom, toiling away at home with the kiddos or at your desk at work? Take your paycheck and blow off some steam at some 417-land shops that are perfect for snagging goods for you and  your whole family. 
Treat Yourself
Harem & Company
1638 E. Republic Rd., Springfield, 417-881-0602, haremboutique.com
Shoe addicts will love the styles available at Harem & Company, and fashionistas can deck out their closets in great lines from big names like Kate Spade and Rachel Zoe.
The Uptown Boutique
1326 E. Battlefield Rd., Springfield, 417-882-2645, shoptheuptown.com
This is the place to feed your slouchy tee addiction, including some fun printed varieties like the longhorn graphic slouchy tee available at press time. The store is the perfect combination of casual and stylish.
Baglady Boutique
1111 E. Republic Rd., Springfield, 417-882-4438, bagladyboutique.com
You can get so much cool stuff here: Annie Sloan chalk paint for your own home, fun infant clothes for a friend's baby shower, clothing for yourself and gifts for all the women in your life.
Treat Your Hubby
Grayson Home
404 W. Walnut St., Springfield, 417-229-0227
When you walk into this store, it just smells like a man thanks to all the so-not-girly candles on display. Masculine and stylish gifts abound, like bear's head bottle openers, vintage hats, Scrimshaw pocket knives and lots more.
Hudson Hawk Barber & Shop
Three Springfield locations; hudsonhawkbarbers.com
This Springfield barber shop sells Baldwin jeans, sunglasses, manly shaving products and other bath and body must-haves and accessories including socks, belts and more.
Treat Your Kids
Jellybeans
2144 E. Republic Rd., Suite A112, Springfield, 417-889-2117, tinytotstweens.com
From a darling 3 Sprouts organizing bin to add whimsical zip to your kids' bedrooms to stylish duds for your fashion-forward tween, this store has way too much cuteness to do justice in two sentences. Let's say it's a for-sure don't-miss for anybody who has kids from newborns to tweens.
Dandylions
1907-C Glenstone Ave., Springfield, 417-890-4667, shopdandylions.com
We can't get enough of the cute raglan tees and dear little fox capes for tiny boys and girls. This store also features tons of great baby shower gifts, like the much-coveted Aden + Anais swaddle blankets.
The Kids Court
1111 E. Republic Rd., Suite 120, Springfield, 417-889-4437
Find colorful and charming Tea Collection clothing for babies and kids, plus oh-so-sweet Mustard Pie styles for girls. Don't miss all the extras, like teething necklaces, toys and more. 
The kids are away and you have time to play, so treat yourself to a day of pampering, shopping and enjoying a meal that doesn't involve sippy cups.

Call up your best gal pals and have them meet you for lunch at the Tea Room at Vintage Suitcase where you can enjoy sweet bran muffins with apricot glaze, strawberry spinach salad and the avgolemono soup and more.
Morning
Once the kids are out the door, it's time to indulge in some much-
deserved pampering. Toss on your favorite cozy, chic ensemble, grab a tall mug of coffee and head to Grove Spa (grovespa.com). Treat those tootsies to a signature pedicure, $50, which includes a dip in the whirlpool foot bath, a relaxing leg and foot exfoliation and a moisturizing mask and massage.
Once your toes are polished and beautiful, it's time to go show them off while you release any built-up tension with a soothing 45-minute yoga class at Sumits Yoga (sumithotyoga.com). This candlelight class focuses on breathing and relaxation, two things your busy mom life is probably sorely lacking.
Afternoon
Since this is one meal time where you don't have to worry about making sure that serving of peas doesn't end up on the floor or stashed away in a pocket, make the most of it. Savor a relaxing lunch with your girlfriends at the Tea Room at Vintage Suitcase (robinsvintagesuitcase.com). With so many breakable antiques tucked into the décor, this isn't the most kid-friendly place. But the striped tablecloths, pink fabric napkins and teetering wine glasses make it the ultimate girly lunch spot. Plus, you can do a little antique shopping when you're done.
Next on your list, unleash those creative juices with a flower-
arranging class at RosAmung Thorns (2030 S. Stewart Ave., Ste. 112, 417-720-4004). Classes can accommodate eight, so invite your friends and schedule together. It's $50 per person, and that includes wine and hors d'oeuvres by Avanzare Italian Dining. Plus, you get to take your beautiful arrangement home with you.  
If your to-do list is getting lengthy, it's time to do some multi-tasking. Meet your gal pals at Derby Deli (2023 S. Glenstone Ave., Springfield, 417-883-4066) where you can chomp on some afternoon snacks and shop for tonight's bottle of wine while you're at it.
No day to yourself would be complete without a little shopping, and to make the best use of your time, head to Farmers Park (farmersparkspringfield.com). There, you can fuel up with coffee and a delicate, itty bitty pastry perfect for one at Aviary Café and Creperie's darling patisserie (aviarycafe.com) before shopping for some goodies for yourself at STAXX (shopstaxx.com) and Five Pound Apparel (5poundapparel.com). Also, be sure to stop by Ellecor Design & Gifts
(ellecordesign.com) where you can load up on candles, pillows, throws, furnishings and much more to make your home beautiful.
EVENING
To end your day of adult fun, drag your gals up to the top of Barley Wheat, and Rye Social House (2144 E. Republic Rd., Ste. B041, 417-720-1498) for a happy hour beverage. The bartenders here are always whipping up tasty seasonal cocktails, so you never know what your taste buds will experience next. 
Real Mom Style
Styled by Heather Kane | Model Laura Schroeder
Hair and Makeup by Laura Humphrey Garside at Karma Salon
Ready to take your mom wardrobe up a few notches? With spring just around the corner and plenty of social engagements on the horizon, this sassy ensemble will get plenty of use. It's perfect for wearing from the office to an upscale happy hour.
Fetch eyewear cream and brown frame eyeglasses, $85; blue and gold clasp bracelet, $145; blue and gold bangle, $125; Stuart Weitzman gold heels, $330; Clover Canyon dress, $329; Kate Spade pink leather bag, $228; all available at Harem & Company 
Need to make a run to the farmers market, or looking for something new to wear on a casual date night? Look cool, calm and collected in this feminine
bohemian look. 
Purple agate stones necklace, $31; purple dakota necklace, $36; purple grayson bracelet, $22; all available at The Uptown Boutique. Jute tote, $15 at Blue Raven Emporium; Some Days Lovin sunset kimono, $106 at STAXX; Marker's nude wedge, $39 at Blue Raven Emporium; Novella Royale white cotton V-neck, $75; Current/Elliot slim boyfriend jeans, $228; both available at STAXX
Have a busy day of practices and games? Be the most stylish mom on the sidelines with these trendy tuxedo-stripe pants, and toss on a hat next time you don't have time to perfect your locks.
Kate Spade black nylon cross body, $178 at Harem & Company;  Olive and Pique leather ball cap, $20 at STAXX; Jeffery Campbell black leather white sole shoes, $96 at STAXX; Kate Spade gold leather watch, $195 at Harem & Company; Pearl marled V-neck tee, $39 at The Uptown Boutique;  Laurel black leather with white tuxedo stripe pant, $315 at Harem & Company