Travel
Explore the Outdoors Around Salem, Missouri
About two hours northeast of Springfield, the little town of Salem is big on outdoor recreation in the heart of the Missouri Ozarks.
By Sony Hocklander
Mar 2018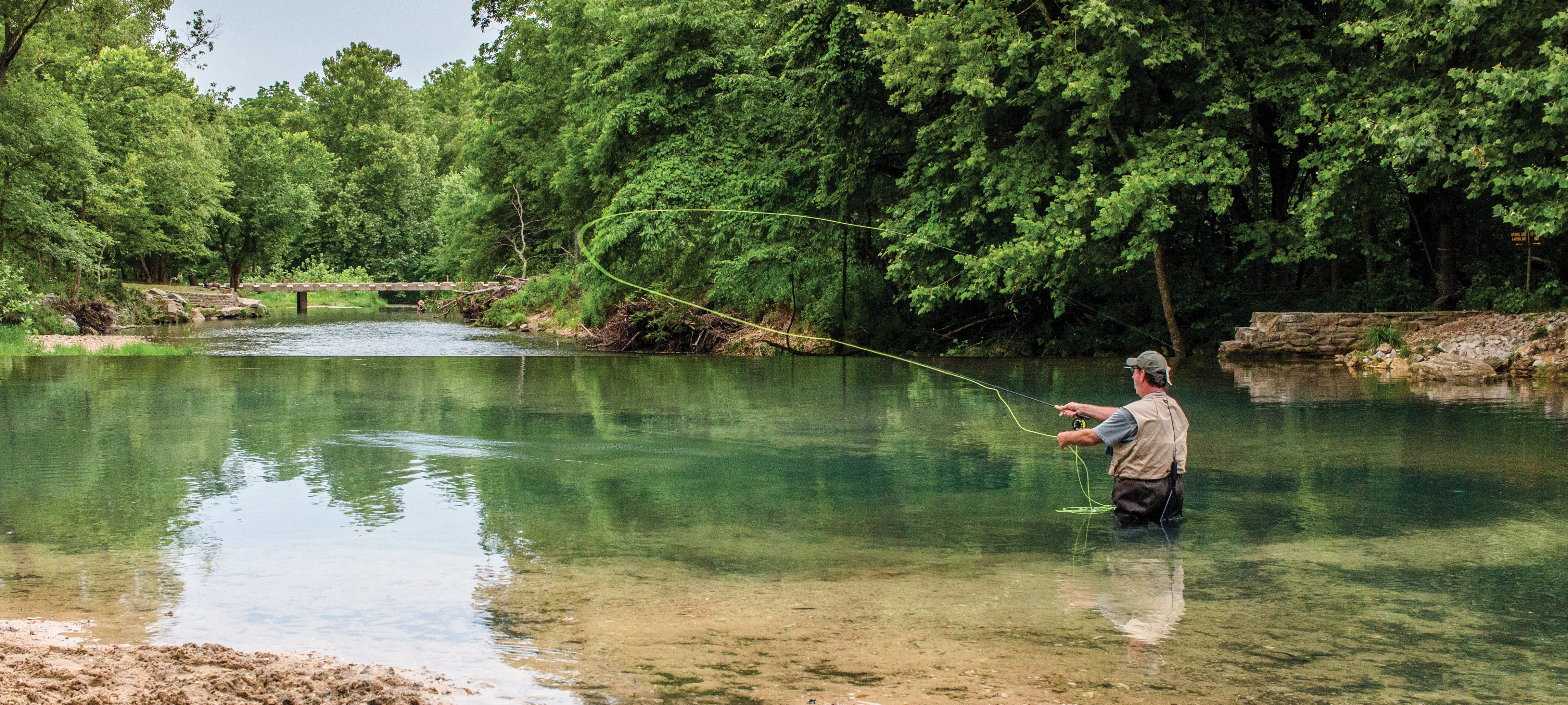 Stay
Bunk in town or in Montauk State Park for easy access to floating, hiking, fishing and exploring. For the comforts of a hotel after roughing it outdoors, make your basecamp at Crossroads Inn & Suites (1200 S. Main St., Salem, 573-729-4700, crossroadsinnsalem.com). The locally owned hotel features renovated rooms, an indoor pool, a fitness center and breakfast on-site. For quicker access to rivers, hiking and strolling under the stars, stay in Montauk State Park (345 County Road, Salem, 573-548-2434, montauklodge.com), about 20 miles southeast of town. Rent a cabin—many have kitchens—or a simple room at the lodge. The park also boasts camping along the Current River (mostateparks.com). This family-friendly park features play areas, picnic shelters, an old mill, paved trails, a hatchery and wide-open spaces. Tip: Book early or check back for cancellations.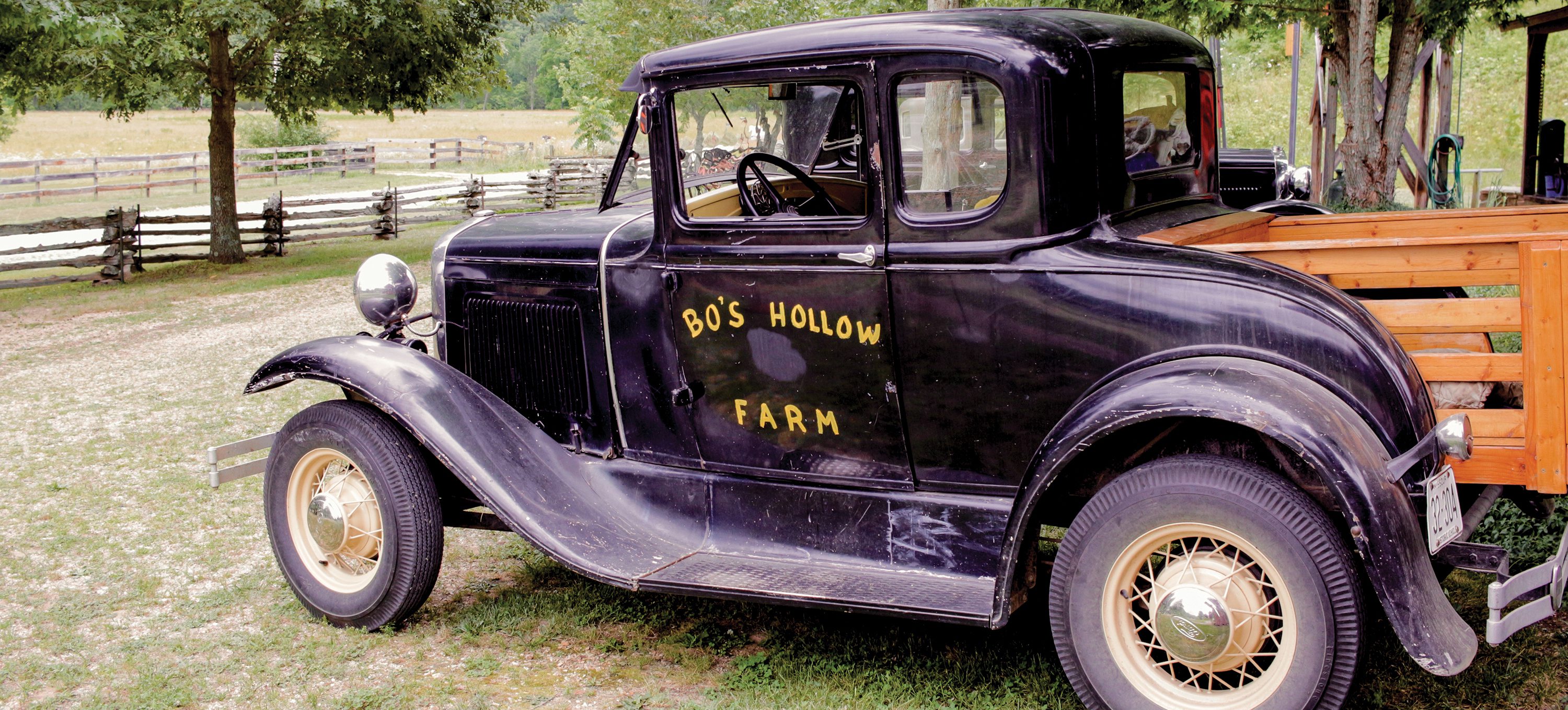 Fish & Float
The Salem area caters to outdoors lovers. And no wonder. The Current River headwaters start in Montauk State Park, where, from March through October, anglers try their luck. With a trout hatchery–stocked river, kids are sure to get hooked on fishing, too. Itching for a spring float? Several outfitters can put you on the Current. Try Jadwin Canoe Rental (8754 Highway K, Jadwin, 573-729-5229, jadwincanoe.com) for a nice stretch between Cedar Grove and Akers Ferry.
Explore
If the weather turns bad or you've had enough outdoors, wander through Salem's antique and flea market shops. For a taste of yesteryear, take the family to Bo's Hollow, not far from Montauk (573-548-2429, bohollow.com). Admission is $2.50 or buy a $5 wooden nickel toward the purchase of goods or food. Explore the old-timey village—an interactive museum with a 1930s working gas pump—and take a country road tour in an old Model A Ford. Have time for a longer day trip? Hop on Missouri 19 and head toward Eminence, about an hour south. Along the way stop at Round Spring and Echo Bluff State Park. Have a picnic at Alley Spring and Mill near Eminence (mdc.mo.gov).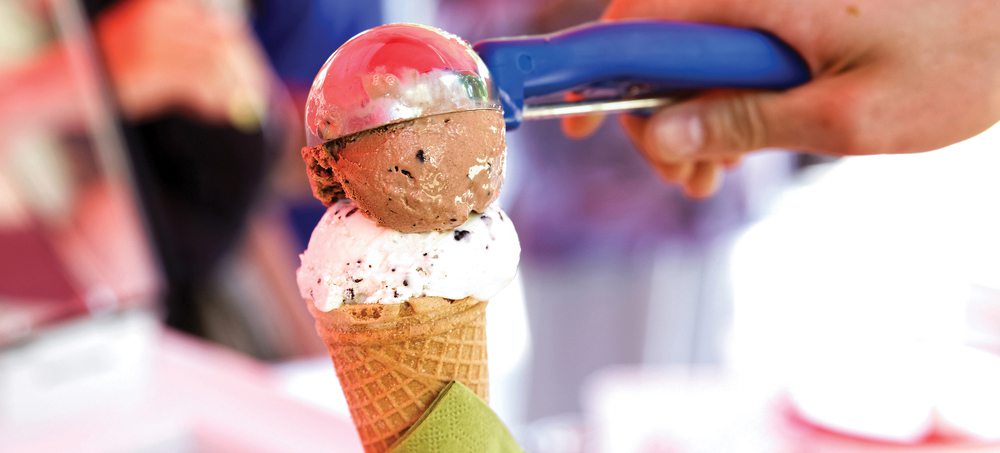 Eat
Treat yourself to a thick malt, heaping scoops of ice cream or chocolate soda at the old-fashioned snack bar inside Montauk State Park's lodge. Hungry for a big breakfast, homestyle meal or fresh-grilled burger? Mosey into the full service casual restaurant to order off the menu or get the buffet. You won't go hungry in Salem, which has a surprising number of restaurants. Local favorite Annie's Grill (903 W. Scenic Rivers Blvd., 573-729-9999) features burgers, pulled pork and homestyle cooking. For live music or karaoke, try JB Malone's Bar & Grill (1727 W. Highway 32, 573-729-6881). The menu includes starters like cheese curds, fried pickles and portobella mushrooms, plus entrees of steak and chicken. Two local restaurants feature Mexican fare: Bigos (1100 E. Scenic Rivers Blvd., 573-729-8600) and Arandas (1000 S. Main St., 573-729-2196). For a frozen treat, stop by Scoops Central Ice Cream & Eatery (1136 S. Main St., 573-453-2650).
Getting There
To Salem: Take US 60 east to US 63 north. Turn east onto Missouri 32; continue into Salem. (About two hours, 15 minutes.)
To Montauk State Park: From Houston, head north on US 63, take Highway P then Missouri 137. Take Highway VV to Missouri 119 and follow 19 into the park. (About two hours.)

How Long to Stay
Long weekend—or longer in Montauk State Park.

What to Pack
Outdoor gear for hiking, fishing, paddling—don't forget your camera!