Style
Treat Your Feet
We've rounded up the best products to help get your feet looking as good as your new summertime sandals.
Written by Rose Marthis
May 2016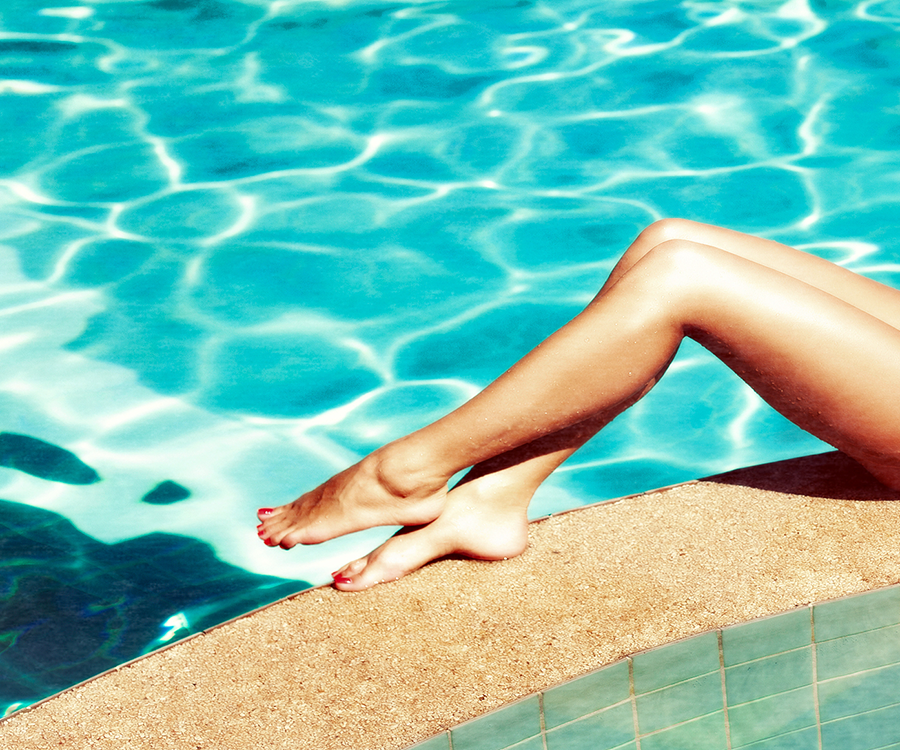 Sweet Relief Lotion for Feet
$10, Sweet Girl Bath and Body, carried at multiple 417-land locations; sweetgirlbathandbody.com
The combination of shea butter, coconut oil, beeswax, peppermint and anti-fungal tea tree essential oils helps nourish and moisturize your feet to make your soles soft and smooth. Sweet Girl is made in 417-land and uses only natural products and no fillers to treat your skin the way it deserves to be treated. It's all packaged in a 2-ounce roll-on tube to make it easy to apply wherever you are. 
Baby Foot Peels
$25, sold at multiple 417-land locations including Acacia Spa, 4058 S. Lone Pine Ave., Springfield; 417-823-8318; acacia-spa.com
These peels use fruit acids and natural extracts to exfoliate and break down the dead skin cells that accumulate on your soles. Plastic booties containing the gel formula are worn for an hour to activate the acids and permeate the skin. The layers of dead skin will peel off the bottom of your feet, and you be left with soft soles ready to be shown off. 
Mimosa Body Lotion
$32 at The Well Spa, 813 N. Main St., Nixa; 417-725-7772; nixawellspa.com
This lotion by Eminence Organic Skincare takes the ingredients of your favorite brunch cocktail and lets you give your feet the attention they deserve. The detoxifying moisturizer uses champagne grape juice, tokay grape juice, orange juice, sunflower seed oil, avocado oil, green tea, orange oil and vitamins to make your soles soft. Use it after an exfoliating scrub that removes dead skin cells so the moisture can really permeate your skin. A little goes a long way, and you can massage it into your feet before you go to bed and wake up with softer feet ready to take on the day.
Softening Exfoliating Cream
$45 at Lavare Spa, 1460 E. Cherry St., Ste. B, Springfield; 417-576-6049; lavarespa.com
This cream is perfect for people who want softer skin on their feet but do not need extreme exfoliation or peeling. The mineral-rich seaweed formula cleanses your feet to get rid of dead skin cells and moisturizers deep into the skin to get your feet nice and soft. For best results, try applying a thick layer of the cream and massaging it into your feet before you go to bed. Wear socks to keep your feet warm and really let the moisturizer set in overnight.
Sun Coast Salt Scrub
$10 for 4 ounces, $30 for 12 ounces at Chateau on the Lake Resort & Spa, 415 N. State Hwy. 265, Branson; 417-243-1700; chateauonthelake.com
If you've fallen in love with the scrubs Chateau on the Lake uses, you're in luck—the Sun Coast Salt scrubs are in the retail shop. Choose from luxurious scents like cucumber melon and Japanese rose blossom. The scrubs come with a cute bamboo spoon so you can add the salt to your next at-home beauty routine. Massage the all-natural scrub, made with salt, soy oil, vitamin E and natural extracts, into your feet for a few minutes, then rinse away and add your favorite moisturizer.