Style
Spring Makeup Transitions
We found the skin care tips and tricks, new makeup looks and more to help put your best face forward this season.
By Rose Marthis
Apr 2016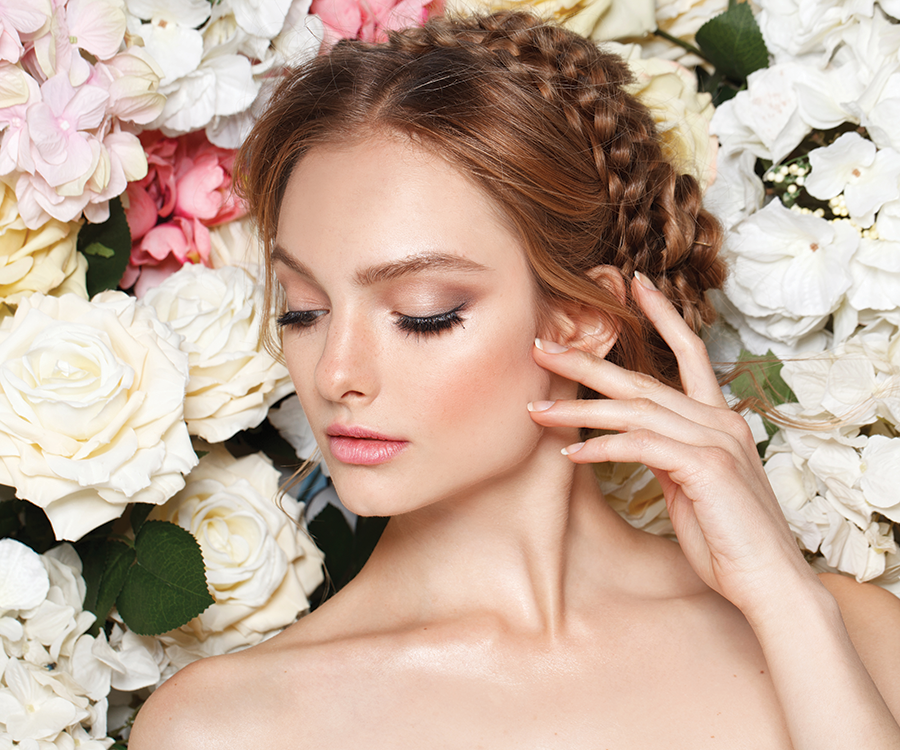 Spring has arrived, and warmer temperatures mean you can warm up your beauty routines, too. We recruited Liz Watts, an esthetician at Acacia Spa, to share her best tips for taking care of your skin in the new season and her favorite looks to try. 
Tips for Spring
The changing temperatures and daylight will affect how makeup looks on your skin, so use these quick tips from Watts to look your best. 
1. Apply a primer with SPF to get extra protection and help with any textural issues: roughness, fine lines, wrinkles and large pores. 
2. Use cream blushes and eye shadows. The creamy texture is good for skin that's still a little dry from winter and will be more forgiving. 
3. Change your application techniques. Only use foundations where you need the coverage, and then dust a sheer powder over that to get a more fresh-faced look. 
Heal Your Skin 
Watts says this is a great time to focus on undoing last summer's damage. Try these suggestions.
1. Focus on your at-home skin care routines, and ask your esthetician about any peels, microdermabrasions or laser treatments. 
2. April is a great time to switch to a more aggressive treatment product. When the weather starts to warm up, your skin isn't as dry so it can handle more treatment. 
3. If you have freckles or other sunspots that you want to get rid of before they reappear, look for products with hydroquinone. This ingredient is an industry leader for fading, she says. 
Try These Trends 
New season, new look! When you're switching up your beauty routine for the season, make sure you try out some of these trends that Watts loves for spring.
1. Embrace your natural skin tone. Instead of running for the tanning booth, try looks with softer colors that look great on fair complexions. 
2. Leave contouring in the cold, and go for strobing instead. This technique makes the apples of your cheeks look rounder and your skin glowy. Mineral powders and shimmery pastels, like lilac and rose gold, achieve this smooth look. 
3. Get all the makeup you can with SPF in it. The only products that shouldn't have it are mascara and eyeliner, Watts says. It's really important to use SPF around the eyes and even in your lip color. Try the Colorescience mineral lines at Acacia Spa.