Style
The Mod Squad
Hop on the '60s style train with these mod-meets-modern cozy capes and flowy ponchos that are trending this season.
Styled by Kaye Lee & Cayla Young | Makeup by Melissa Britt Rogers, W3 Salon | Hair By Katelyn Jones, W3 Salon | Model Cacey Ball | Photos by Kevin O'Riley
Nov 2014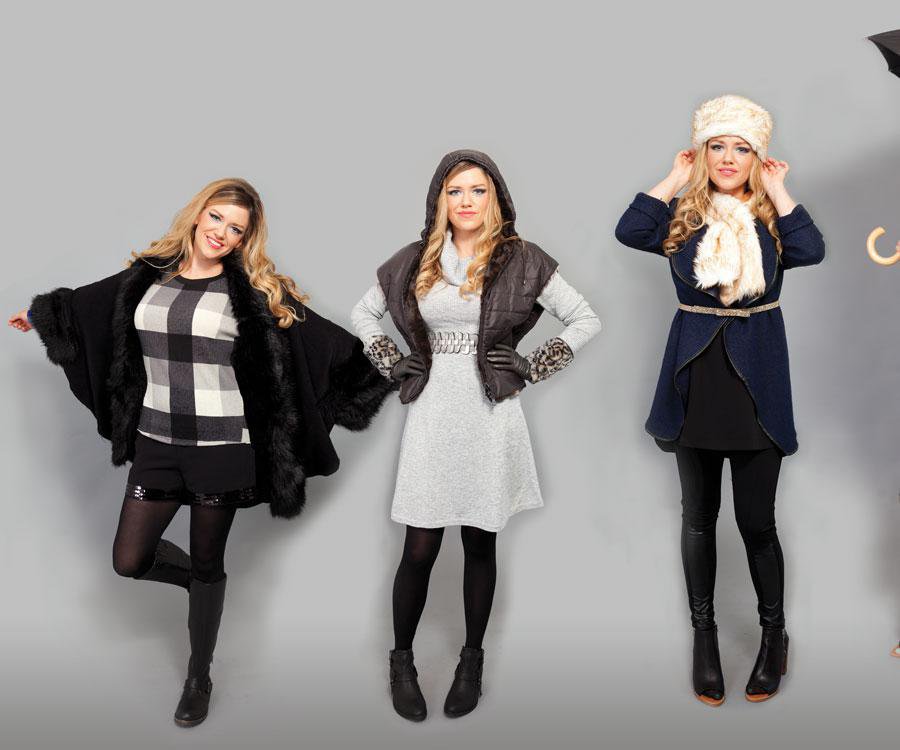 1. Black, white and mod all over
Fur cardi, $78 at STAXX; C. Luce sequin trim shorts, $56 at Uptown Boutique; Vintage Havana buffalo check top; $61 at Uptown Boutique; Very Volatile Clyde riding boot, $98 at Uptown Boutique
2. Throw your hood up
Worth NY chinchillan reverse hoodie, $648 from Worth NY with Sheramie Shore; Charlie Paige sweater weather dress, $44 at Red Poppy Boutique; C. Ladel jack boot, $40 at Rodi Boutique; Portolano leopard leather glove, $169 from Harem & Company; silver belt, $12 at Blue Raven Emporium
3. Foreign affairs
Ya Los Angeles navy mix binding detail jacket, $69 at Uptown Boutique; Lumiere gold zipper detail dress, $51 at Uptown Boutique; Dear John black metro beyonce legging, $81 at Uptown Boutique; Kate Spade bow belt, $98 at Harem & Company; Something Special faux fur scarf and box hat, $12 each at STAXX
​4. Sweet '60s
Ya Los Angeles mocha poncho, $54 at Torn Boutique; Angie leopard leggings, $18 at Red Poppy boutique; Dolce Vita mercy bootie, $124 at STAXX.