Dishes
The Classic Club from Derby Deli
Plus six other dishes and drinks that have passed our taste buds this month and made us rave. They are ranked by level of yumminess.
By Stephanie Towne Benoit
Oct 2017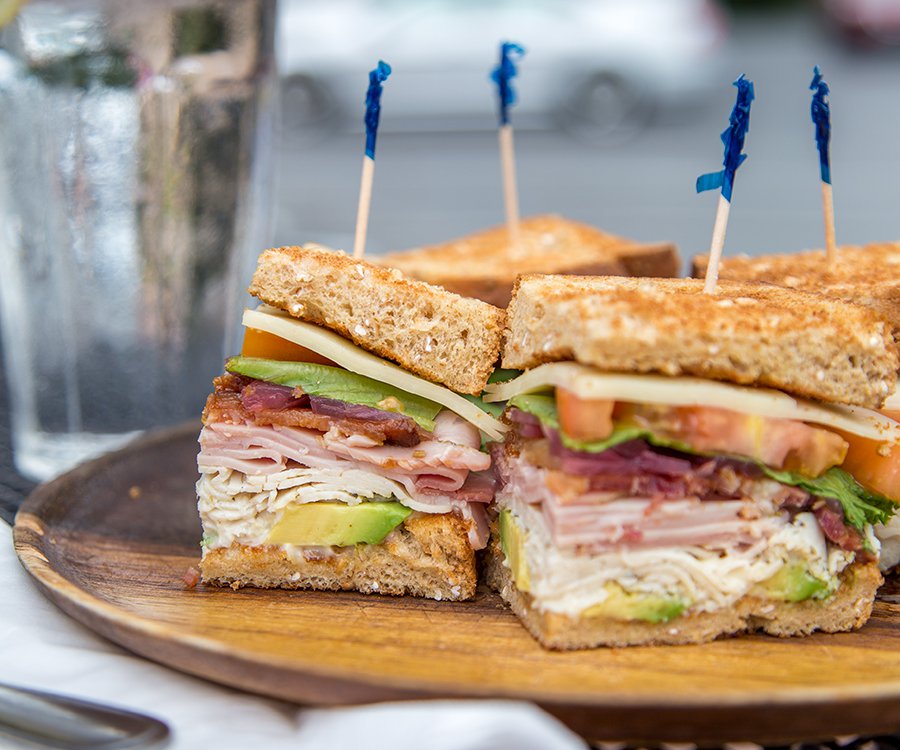 1. If you're running on empty when lunch rolls around, spring for a classic club at Derby Deli (417-883-4066, 2023 S Glenstone Ave, Springfield). It's piled high with proteins like oven-roasted turkey, rosemary ham and applewood-smoked bacon, plus avocado, provolone, pickled onions and other goodies. 

2. Grab a glass—or two!—of wine and dig into the OMG Sliders offered up at Vino Cellars' Branson and Springfield locations. Served on soft yeast rolls, the savory sammies are filled with slices of black forest ham and melty smoked gouda. Yum! 

3. Featuring gin, sliced strawberries, basil, house-made simple syrup, lime juice and aged balsamic vinegar, the refreshing Bella Morte cocktail at Scotch & Soda (417-719-4224, 310 South Ave., Springfield) plays on the classic complementary pairing of fruit and balsamic vinegar.

4. Raves roll in for practically every item served up at Black Sheep Burgers & Shakes (multiple locations), especially the thick, creamy purple haze milkshake featuring scoops of house-made vanilla custard and a piece of blackberry pie. It also comes in a boozy, vodka-spiked version.

5. Perfectly salty and crispy, the finger-licking-good fried chicken skins at CB Social House (417-368-0778, 314 S. Patton Ave., Springfield) have rightfully earned a devoted local following. Flavored with honey, hot sauce and thyme, every addictive bite of the signature small plate is weak-in-the-knees scrumptious. 

6. Salty slices of salami and tangy pickles on a house-made baguette are a perfectly compatible combo in one of the new sandwiches—aptly named Salami and Pickles­—recently added to the menu at Elle's Patisserie (417-832-2171, 1454 E. Cherry St., Springfield). 

7. Topped with butter-fried pulled pork, the buttermilk pancakes at The Bruncheonette (417-781-3447, 424 N, Main St,, Joplin) are about as indulgent and satisfying as it gets. The yummy syrup (made with Boulevard Brewing Co.'s 80-Acre beer) puts the platter over the top.