Reviews
Carrot Cake at Relics Antique Mall
Plus six other things that passed the test of our taste buds.
By The Editors
Sep 2016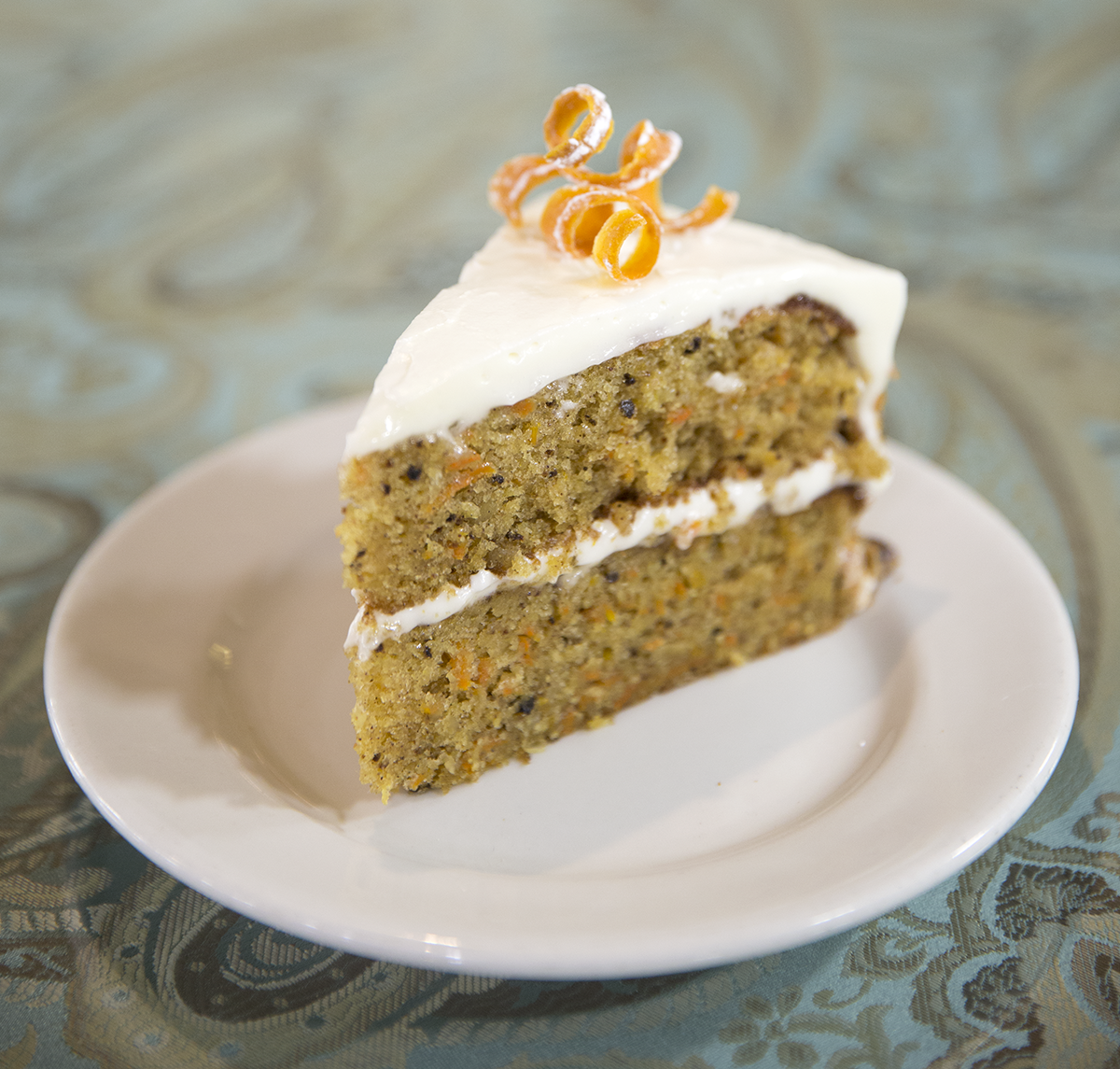 1. It's hard to say no to good carrot cake, and we can never pass up a hefty piece from Relics Antique Mall (2015 W. Battlefield Rd., Springfield, 417-885-0007, relicsantiquemall.com) when we stop by the tea room for lunch. It's made from scratch, packs plenty of carrots and is topped with rich cream cheese icing. 

2. Order the burnt ends from Buckingham's BBQ (multiple locations, buckinghambbq.com), and indulge in some smoky, crispy, meaty goodness. You can order them by the pound or as part of a meal—just be sure to try them with one of Buckingham's homemade sauces. 

3. We love the cinnamon bagel from Legacy Bagelry (can be found at Mama Jeans Natural Market locations, legacybagelry.com), and we love its house-made coffee schmear, but the union of these two things is almost too good to handle. Order this for breakfast, and you'll be smiling all day.

4. The Fiesta roll from Wasab Steak House & Sushi (101 N. Rangeline Rd., Joplin, 417-626-7200) is made with sushi favorites—spicy tuna, cream cheese, crab and jalapeños—but instead of seaweed, the roll is wrapped in a tortilla and deep fried. It's spicy, crunchy and delicious. 

5. Edgewood Creamery (5888 Farm Rd. 1090, Purdy, 417-442-3010, edgewoodcreamery.com) is a family dairy farm that is producing some of our favorite local cheeses. The Natural Mountain Blue is funky (in a good way!), and we can't get enough of it. Pro tip: It makes killer homemade bleu cheese dressing.

6. Dig in to the JOMO Po'Boy at the Joplin Eagle Drive-In (4224 Hearnes Blvd., Joplin, 417-623-2228) for a sandwich that is sure to please. It's a twist on a classic po'boy with calamari stealing the show. It's made with fried calamari, pickles, lettuce, tomato, Eagle sauce and garlic aioli. 
7. Our two favorite types of food, pizza and breakfast, are combined into the ultimate morning dish: Spicy Start pizza from Springfield Brewing Co. (305 S. Market Ave., Springfield, 417-832-8277, springfieldbrewingco.com). A crispy crust is topped with sausage gravy, mozzarella, chorizo, roasted red peppers, onions, romesco sauce and sunny-side up eggs.