Arts & Culture
Fresh Gallery's New Space in Downtown Springfield
Fresh Gallery's new downtown Springfield location is a work of art in and of itself, thanks to an outpouring of support from friends, family and community members.
By Krysten Muench
Mar 2021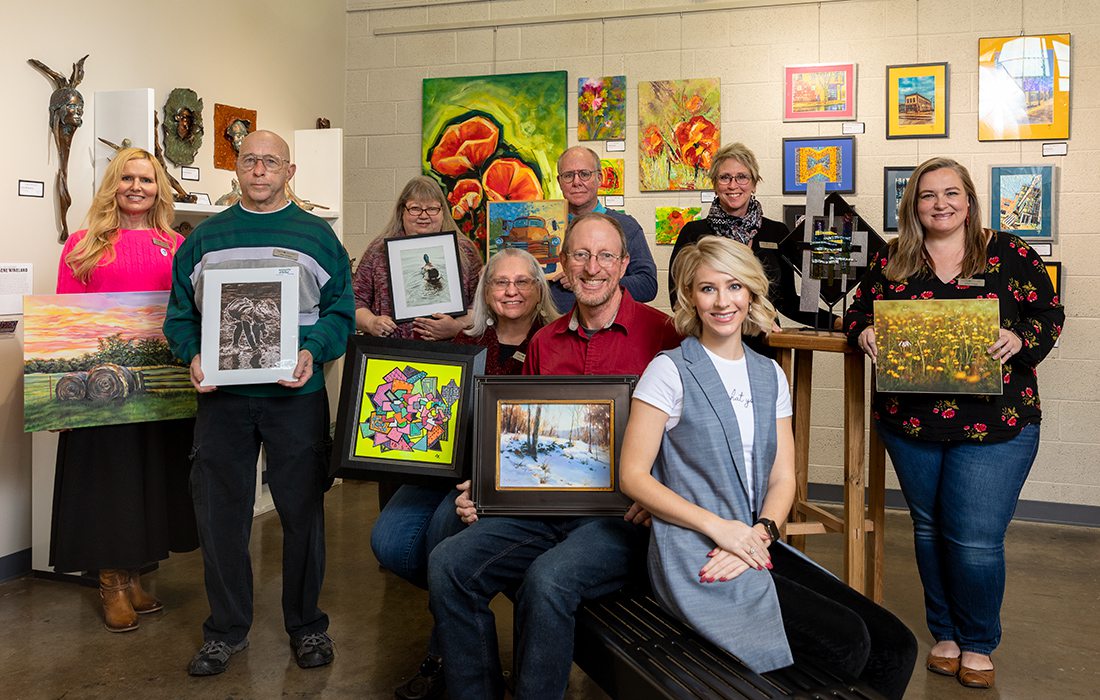 Members of the artist cooperative Fresh Gallery (401 North Boonville Avenue, Springfield, 417-862-9300, Tues.–Sat., 11 a.m.–5 p.m.) are showing their work in a brand new space that is bright, open and about three times the size of the original location. The gallery operates under the guidance of the Springfield Regional Arts Council (SRAC) by a membership of juried artists. It launched in 2009 thanks to artist Jeannie Morris and Sandra Smith, the head of the SRAC at the time.
In early 2020, the building that housed the original location sold and the group decided to move, but the new space required extensive renovations. "It was a challenging time as a gallery," says Farley Lewis, artist and member of the Fresh Gallery executive team. "People wondered if we were going to make it."
Armed with only a $14,000 budget, gallery and community members got to work on renovations or offered donations. "It was fun to dream together, and then to see it come true," Lewis says.
The new space allows the artists to think differently about how they showcase their work. Linda Kirchner, artist and financial coordinator on the Fresh Gallery executive team, found that 33% of their sales come from products under $75, which led her to the idea of creating a dedicated gift shop. "The clutter that we had had at the old gallery was distracting and [we thought] if we could get all of those items centrally located in a gift shop, people could easily peruse that area and leave the rest of the gallery looking more professional and pristine," Kirchner says.

Fresh Gallery has long been a must-stop for First Friday Art Walk. "All artists are encouraged (in non-pandemic times) to come because people want to connect a face with the art and the stories behind the pieces," says Ann Marie Rausch, a Fresh Gallery artist and member of the executive team.
With a fresh new look and big dreams, Fresh Gallery is looking forward to promoting local arts more than ever. "I have a vision that someday on our south wall, it's going to say 'Downtown Art District' or 'Springfield Art District,'" Lewis says. "This is really kind of a new center for the arts in our community. We're still dreaming."

"I think people are getting back to wanting something original on their walls. To find something original that somebody really poured their heart into, I think that's valuable to people now."
— Farley Lewis, Fresh Gallery artist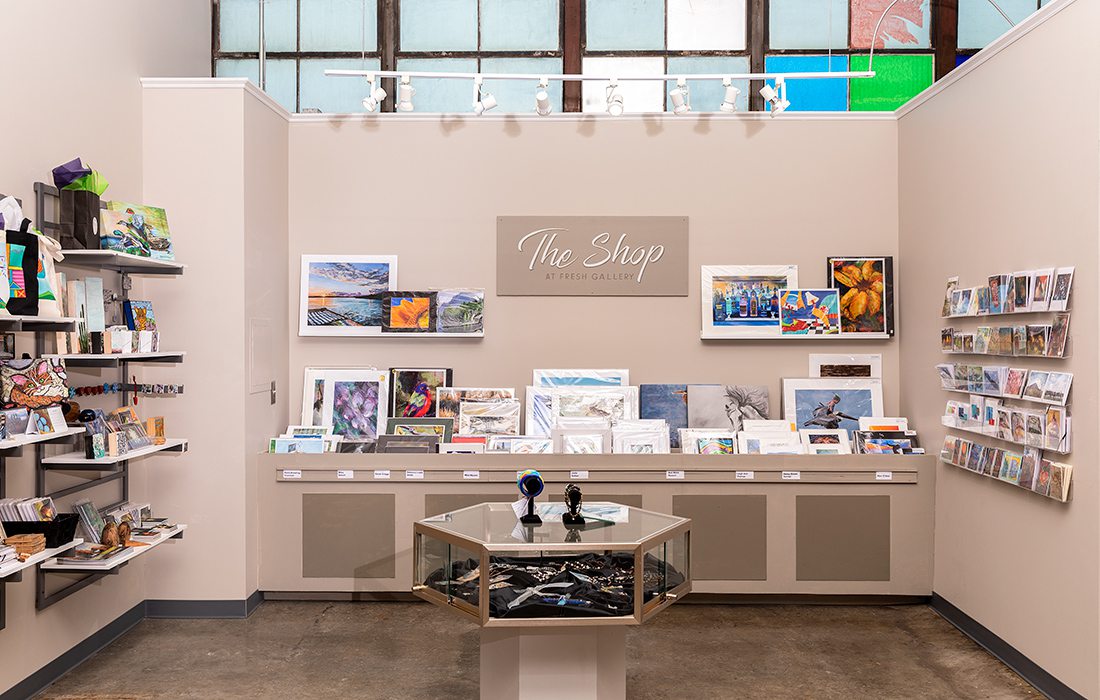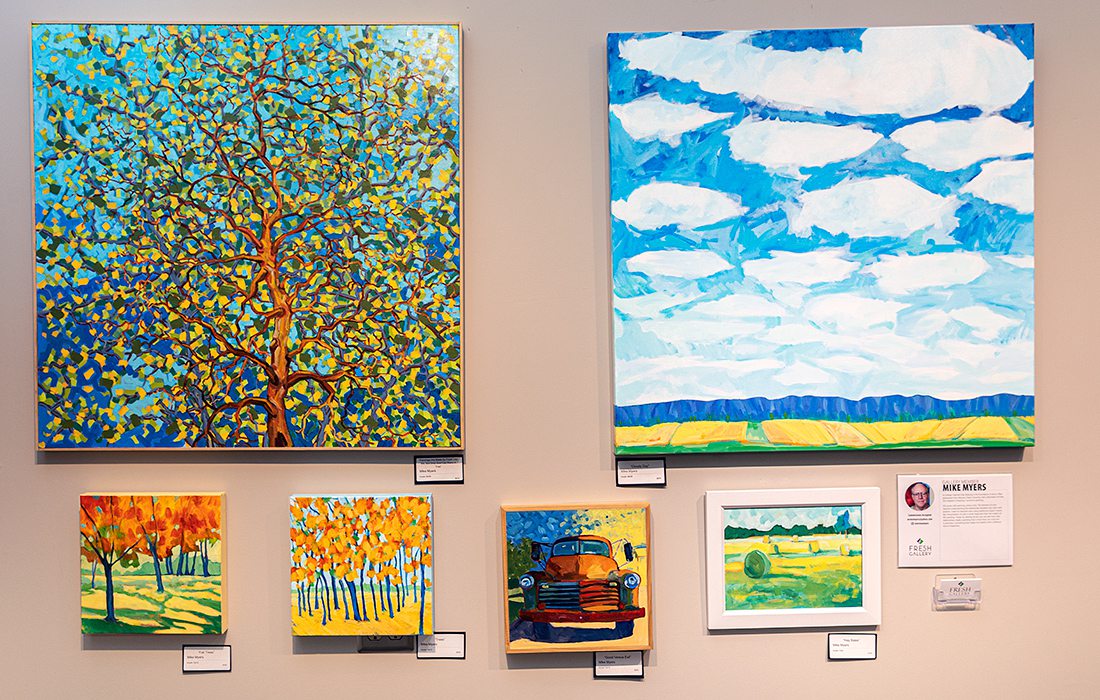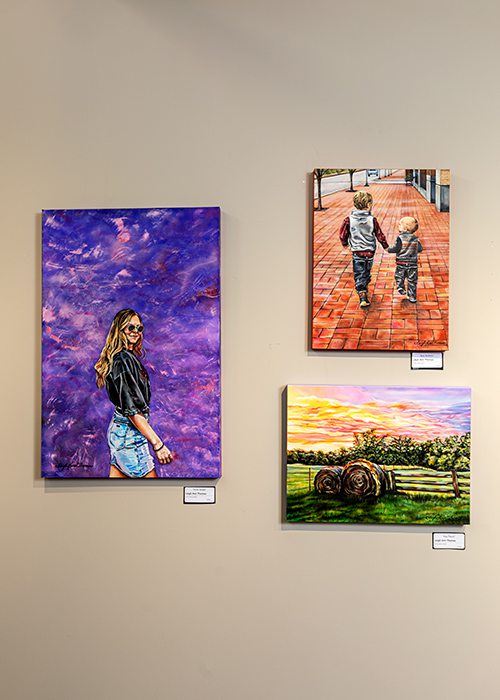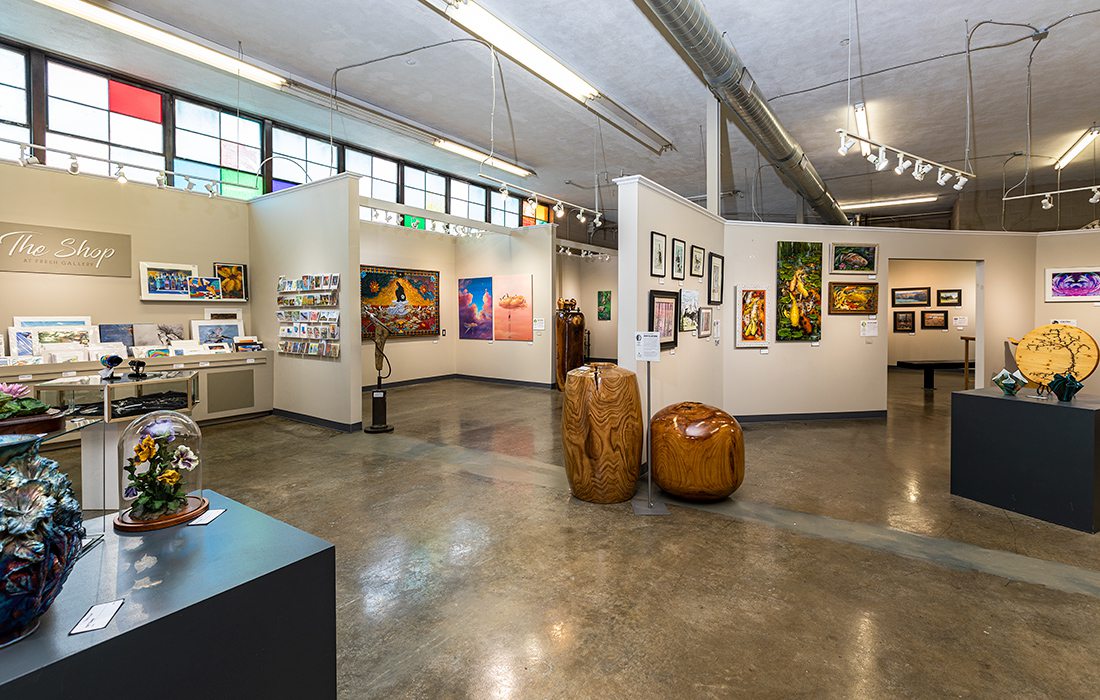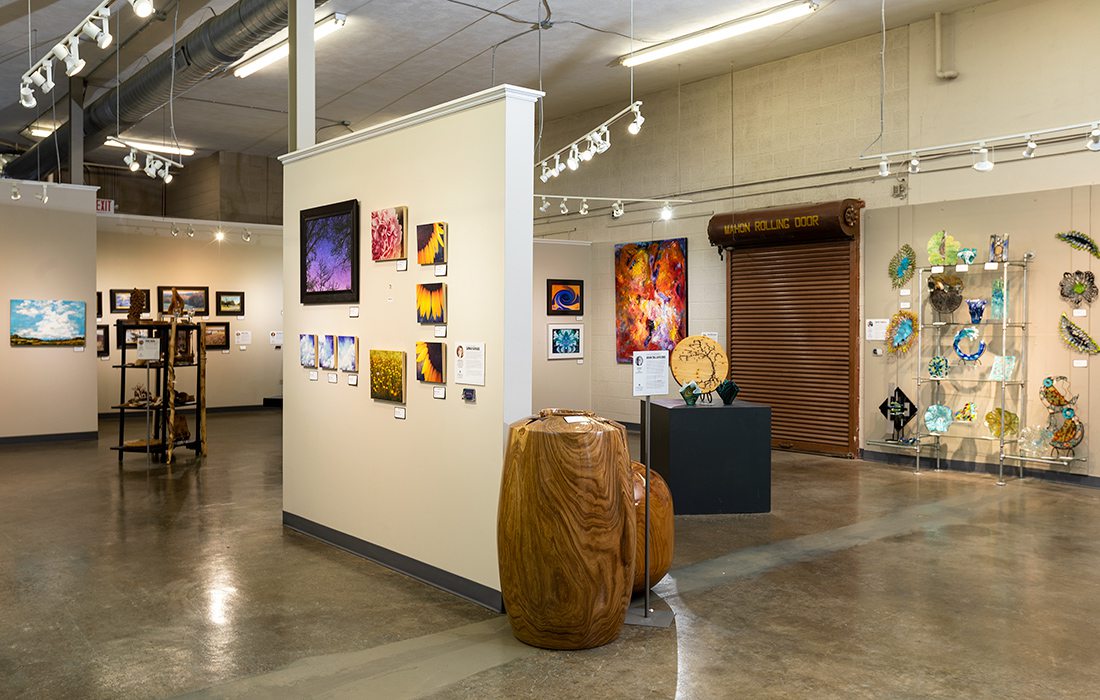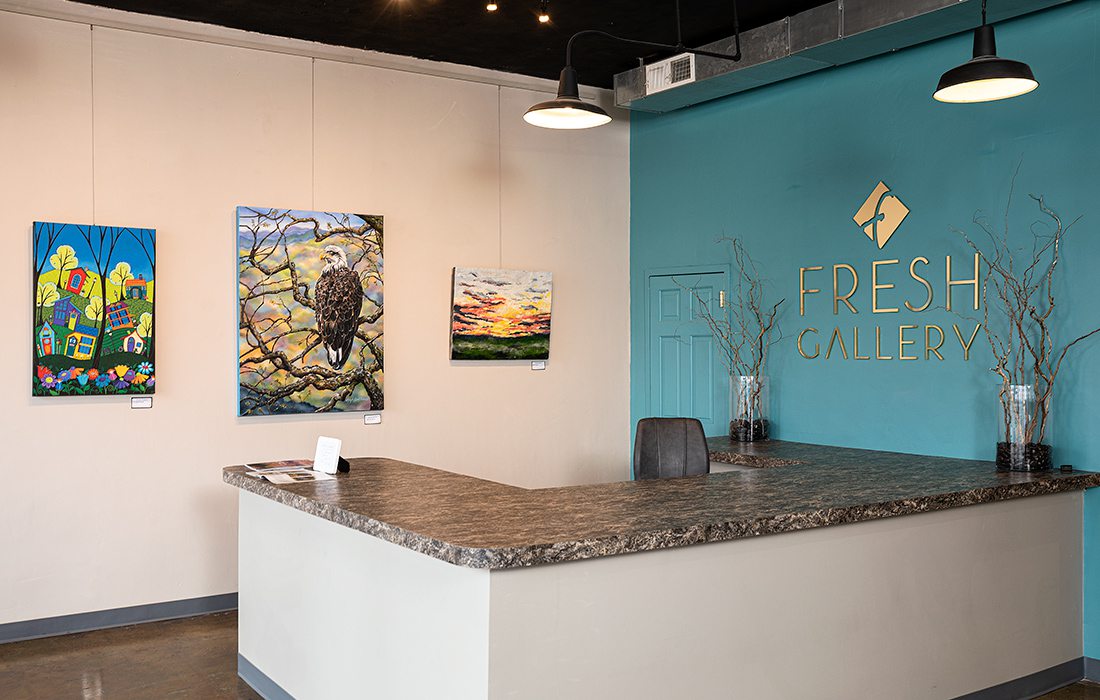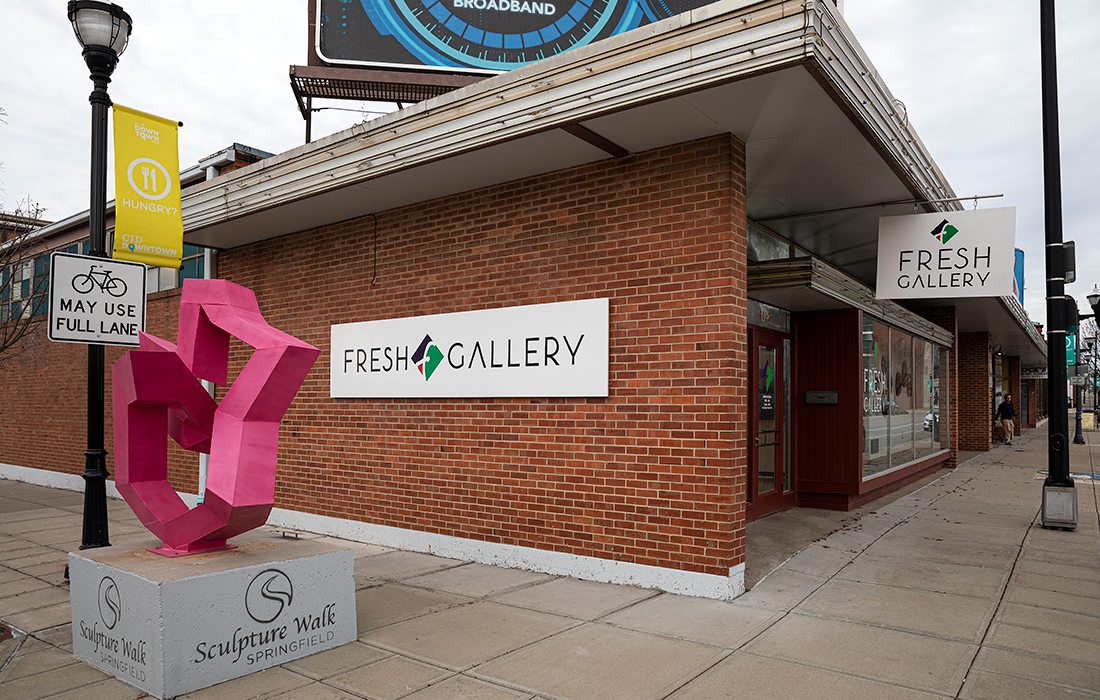 Springfield and southwest Missouri have vibrant arts scenes. Keep up to date on the latest in theater, music, art and much more at 417mag.com/arts.