Health
How Mercy Sports Medicine Put Rafe Darter Back in the Game
Rafe Darter's dream of playing college ball very nearly came to a halt before a local medical team helped him get back in the game.
by Ettie Berneking
Jul 2021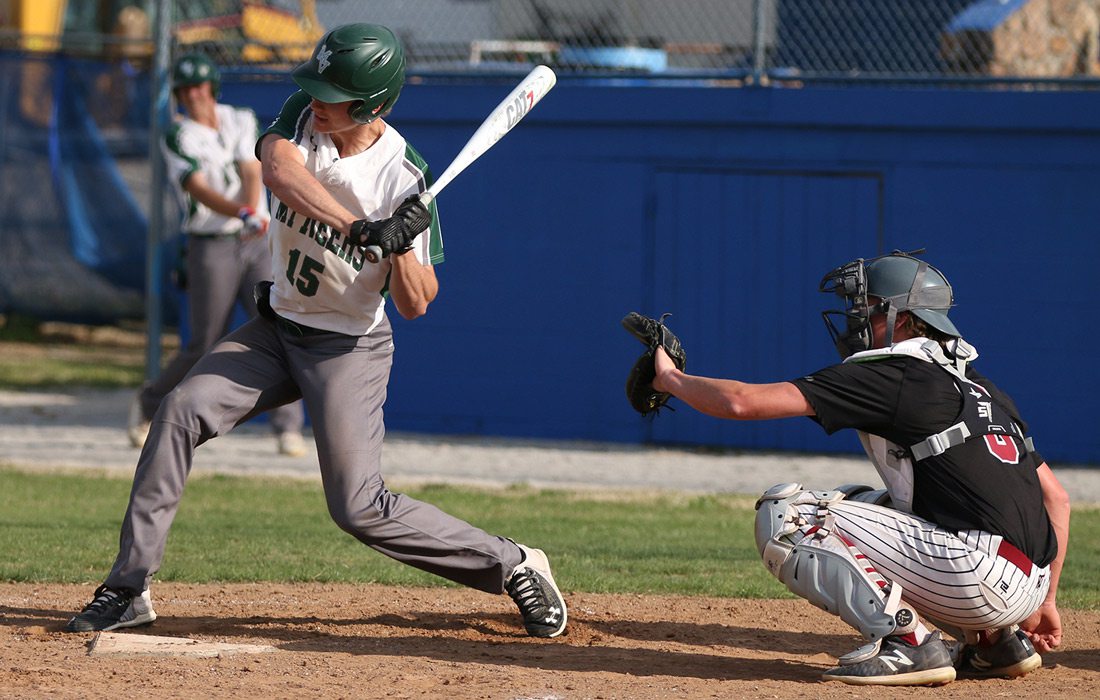 Rafe Darter was a senior in high school and had his eye on playing college football. Then, one night at a football game Rafe, the wide receiver, was hit in the knee by a member of the opposing team. For a week or so, things seemed okay. Rafe's mom Stacey says her son wasn't in pain and could still practice. Then finally during one practice session, Rafe's left leg buckled. "The trainer called me and said he thought [Rafe] needed an MRI," Stacey says. "Within 24 hours we knew he had completely torn [his ACL]."
For his MRI, Rafe ended up seeing Dr. Landon Hough at Mercy Orthopedics Walk-In Clinic. "Unfortunately, it's a pretty common injury," Hough says, "A big part of what we do in sports medicine is treat kids in high school, college and elementary school, and it takes a long time to recover from an ACL tear."
This was not the news Rafe wanted to hear. The high school senior had big plans to join his teammates on the field during their last season. Rafe was on the football, basketball and baseball teams, but this injury meant he would likely sit out the rest of the year. The injury also put Rafe's chance of playing college ball at risk. "I thought it would be over until college at least," Rafe says. "Even if they would accept someone who had that injury that late in their high school career."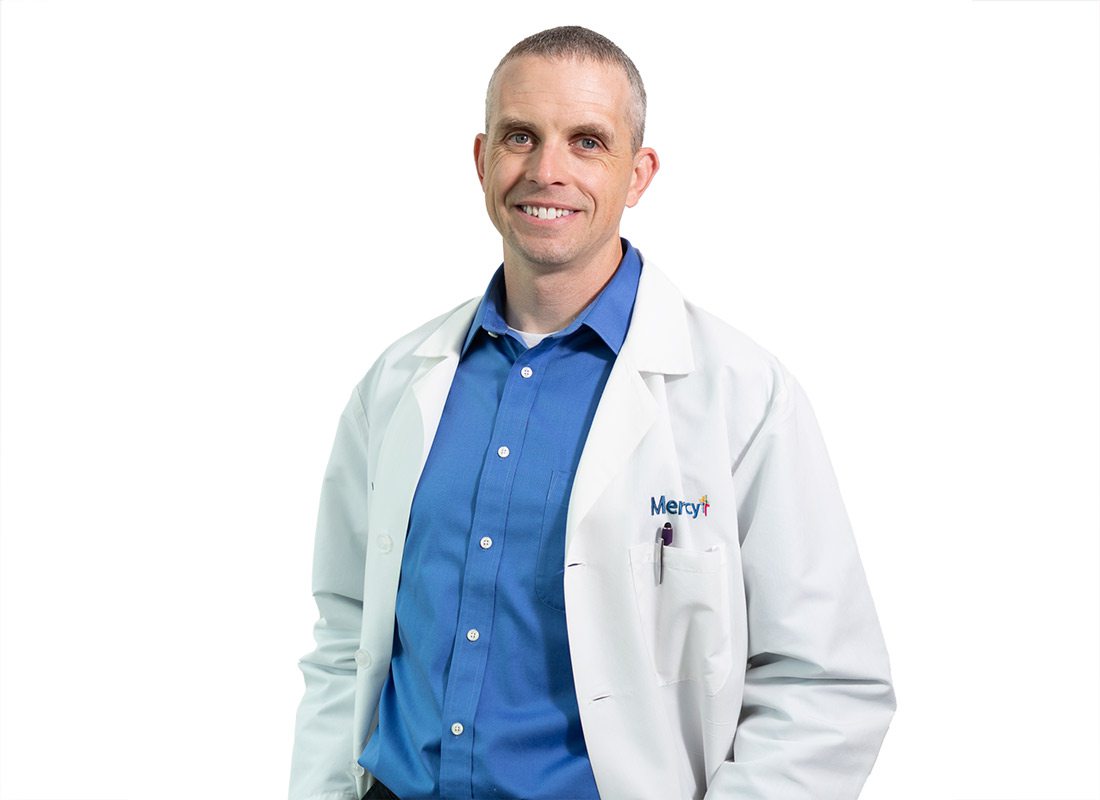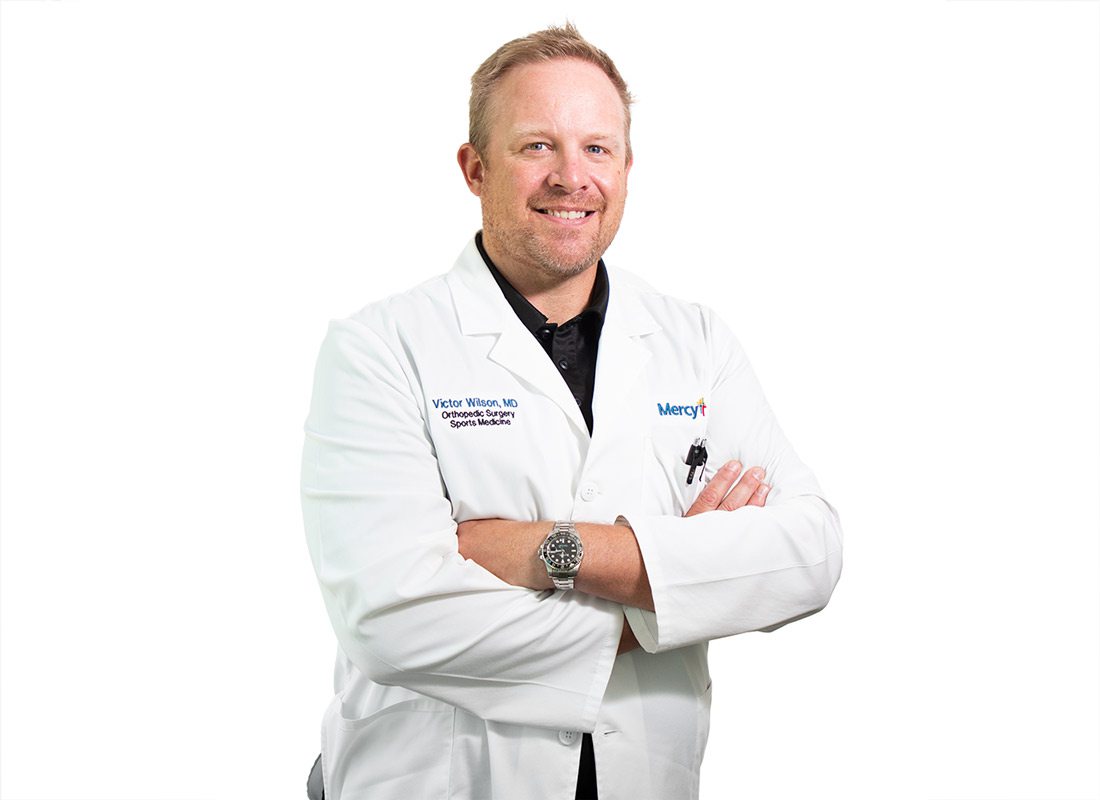 Photos by Leah Steifermann Dr. Landon Hough (left) is a sports medicine specialist at Mercy. Dr. Victor Wilson (right) is an orthopedic surgeon at Mercy.
Luckily, Rafe is determined. He'd watched two friends overcome torn ACLs, and he was ready and willing to put in the physical therapy to get his knee working again. It also helped that Hough and Dr. Victor Wilson, an orthopedics surgeon with Mercy Sports Medicine HealthTracks, were able to get Rafe in the operating room right away.
"When [Rafe] came in to see me, it was pretty evident he had potential to play ball in college," Hough says, "so we tried to get the ball rolling right away." Stacey says her son had surgery to repair the torn ACL on Friday, and by Monday, the team at Mercy Sports Medicine HealthTracks had Rafe off crutches.
For months, Rafe traveled 30 minutes to his physical therapy appointments at HealthTracks two to three times a week, and when he wasn't in PT, he was at the gym cycling or lifting weights. "Because I had just torn the ACL and not the meniscus, it was weight-bearing right after the surgery," Rafe says. The real hard part was trusting his leg. "It was hard for your mind to trust that leg again," he says. "It wasn't my physical ability; it was my mind allowing my body to land on that leg again or make a cut."
Eventually, that fear faded, and Rafe was able to regain full use of his knee. He actually finished his physical therapy in just five months. That's about three months ahead of schedule, and he's now playing college football at Missouri Southern in Joplin. For Wilson and Hough, Rafe's story shows two successes: the success of the determined athlete and the success of the team of athletic trainers who led Rafe through his physical therapy and who helped the young athlete return to the field.