Life
Chad the Dad and Mastering Pillow Fights
Chad Harris, a stand-up comic and contributor to The Mystery Hour, hits the stage as Chad (the Dad). He's answering questions about navigating life in 417-land from a dad's perspective.
By Chad Harris
Aug 2019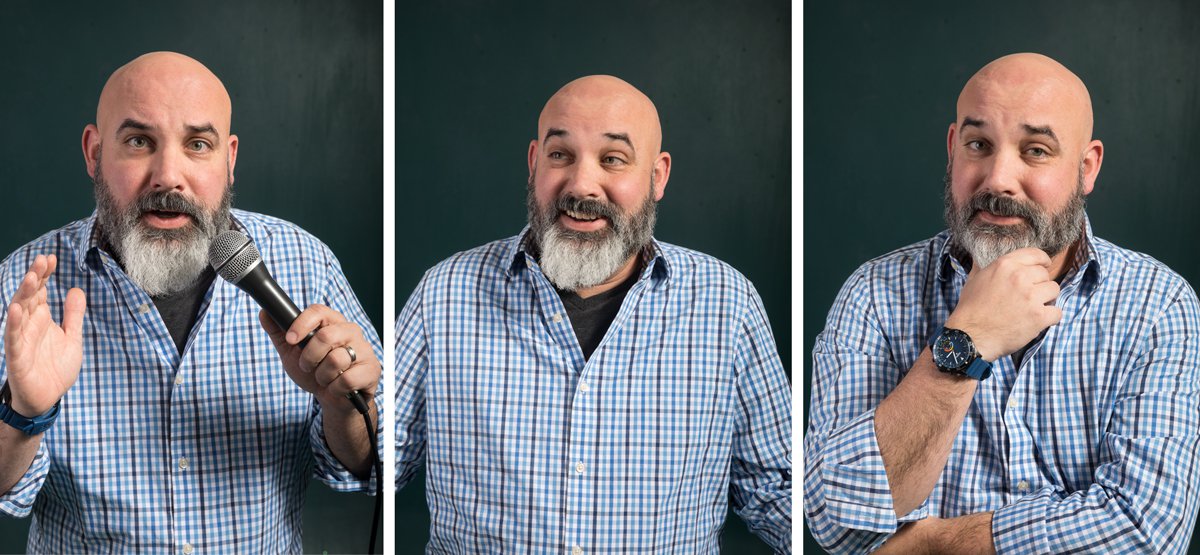 Where did Table Rock get its name? 
The official explanation of a "rock shelf that stands high above the White River about 1 mile downstream from the dam site," is definitely the most accurate answer, but it's a lousy response to a curious kid. Here are my suggestions.
Table Rock Lake was named:
When the Corp of Engineers sat down with Branson entertainers Yakov, Dolly and the Baldknobbers and they named the lake after their table at Grand Country Buffet. For hillbilly stuntman, Earl Rockville, who water skied on an overturned table. Because spoon, fork and knife rocks were thrown into the water. When picnickers were stoned for placing their elbows on the eating surface in 1958. 
How BOLD can I be in a pillow fight?
Pillows are not standardized, so you end up whacking a child too hard and ending the game. Here are my tips to a fun game of whack-a-kid: Test the pillows around your house: couch pillows are weighted differently than bed pillows. Know your capabilities with each. Remember: hit 'em too hard, game over. Give an inch, and they sock it to you. With small kids, bring them close then fend them off with small swats. Big kids require precautions. Protect yourself from the crotch shots or a facial slam. It's never easy to explain a concussion to a boss after a weekend pillow fight.
Chad (the Dad) realizes it takes a village to raise a child. He maintains you should raise your own damn kids, but don't mess it up for the rest of us. Send questions to standup@chadthedadharris.com. C(TD) claims not to provide helpful advice.