Life
History Museum on the Square: Bringing History to Life
The award-winning History Museum on the Square offers Hands on History, an interactive, all-ages history lesson, every Monday in Springfield, Missouri.
By Jamie Thomas
Jul 2020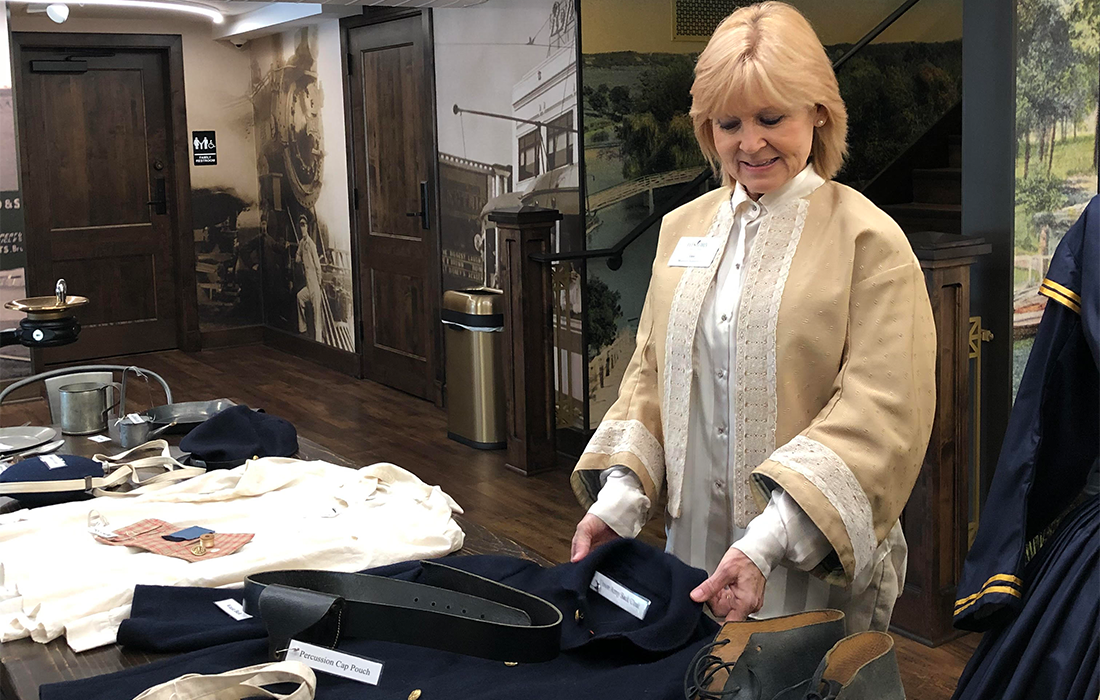 There's a lot of history in 417-land, and if you're looking for somewhere that can teach you all about our place in the larger story of the United States, the History Museum on the Square (154 Park Central Square, Springfield) is it. Aside from just touring the museum to take a look at the exhibits, you can have a much more interactive experience with Hands on History.
Every Monday from 1 to 4 p.m., History Specialist Don Smith curates a trunk-show exhibit of historical artifacts. Each week's exhibition is built around a theme, from local history like the Osage tribe to broader topics like Lewis and Clark's Corp of Discovery. We visited when Hands on History was displaying pieces from World War II.
"What I have here represents what a paratrooper of the 101st Airborne would have carried with him on the D-Day jump." Smith says, going over the hand-made replicas spread out on a table: ration packages, cigarette and matchboxes and medical supplies. Smith crafts many of these replicas himself and seeks out other reproductions and real artifacts. Smith even wears a replica uniform as he explains the ins and outs of the gear troops parachuting and gliding into Normandy carried.
"I had a very good teacher in the sixth grade that made history come alive." Smith says when asked about his passion for history. Smith, himself a retired history teacher who taught in Ozark and now volunteers at the museum, also takes his collections to 417-land schools and civic groups, and is currently working on new exhibits to add to the Hands on History lineup.