Life
A Q&A with The Place Hosts Melanie Steen and Michael Gibson
Hosts of KY3's The Place bring different perspectives to a lifestyle show focused on discovering hidden gems across the Ozarks.
by Jo Everhart
Jun 2021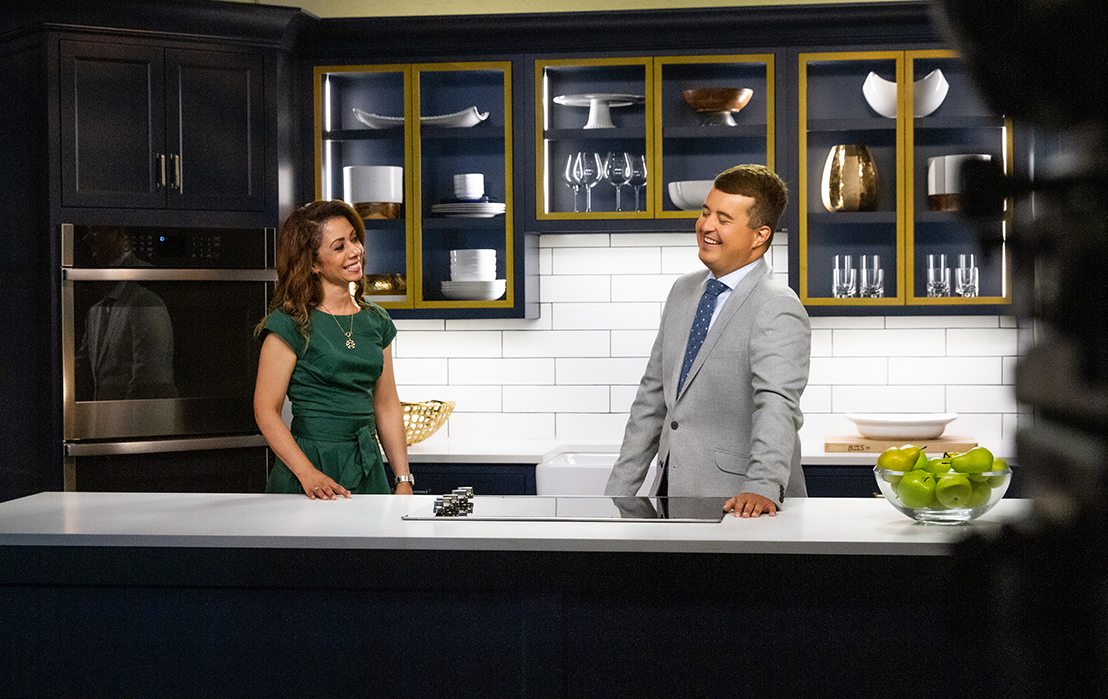 It's no secret that the Ozarks is full of good food and unique activities. KY3's lifestyle program, The Place, sets out to uncover everything 417-land has to offer, from the best dessert spots to hidden caves off the beaten path. "I find out so much from the segments we do, and I hope I never stop learning about the Ozarks," says host and executive producer Melanie Steen. 
Steen moved to Springfield in April of 2020 after being hired to help launch The Place in October. She's worked on similar lifestyle shows in the past and has a long list of experiences in the field. She started her career in St. Louis when she applied for a sales job with WFUN, a children's radio station, and was put on the air as Melanie Mouse. "It was my very first broadcast job and even though it happened by accident, I loved it so much," says Steen. She worked in radio for a few years before transitioning into television as a general assignment and weather reporter. She's had jobs all over the country from California to Illinois, before settling in Missouri. "I love the Midwest, it's more of a down-home feel and it is truly home for me," Steen says. 
As executive producer, hosting takes up very little of her typical workday. She spends an average of 30 minutes each day filming and is largely focused on scripting and producing the show, but her favorite aspect of the job is coaching her team. Steen has a young team, with a majority of them being on their first or second job so she enjoys getting to put her teaching skills to use from her time as an adjunct professor at Maryville University "I like talking with them and sharing my experiences in one-on-one sessions where we go over stories and can strategize together," says Steen. Lifestyle host Michael Gibson appreciates her ability to teach and loves getting to learn from his co-host. "Melanie is a legend in the business," says Gibson. "She worked in some incredible markets and I love working with her and being able to have her guiding our team." 


Gibson started his own career path in Santa Barbara at Westmont College and then moved to Hollywood to watch his friends launch a national television program. "I got to be in the center of where it all happens and really got a masterclass that set me up for success upon transferring to Evangel University where I learned how to sharpen those tools," says Gibson. "It's always fun to be able to dream, and seeing other people in Hollywood achieve their dreams gave me confidence in mine and now I'm able to say that working at the station is truly a dream come true." 
Gibson was born and raised in Branson where he grew up watching KY3 and had a fascination with the news from an early age. "KY3 has always been a big part of my life, so being able to actually be here and walk the halls and see these people that I grew up watching has been amazing," says Gibson. He began his journey working with KY3 during his junior year at Evangel University as an intern where he had the idea for Ozark's Big Bites, a segment that now runs on The Place. 
About half of the team is from the area and the other half have relocated here, which brings balance to the show as they all discover what the Ozarks have to offer. "I work with a really talented team," says Steen. "Those who are from here can dig up stories I didn't even know existed and bring a local perspective while I try to bring the perspective of people outside of the area. It makes for an interesting show." Despite their different backgrounds, both hosts learn about the area from the stories they tell. "I've gotten to see so much more of the Ozarks than I ever imagined," says Gibson. "I grew up here but I feel like I'm learning right alongside the audience."