Life
The Mom Walk Collective Comes to Southwest Missouri
A local organization aims to help local moms connect for friendship and support—one walk at a time.
By Michelle Lewis
Feb 2023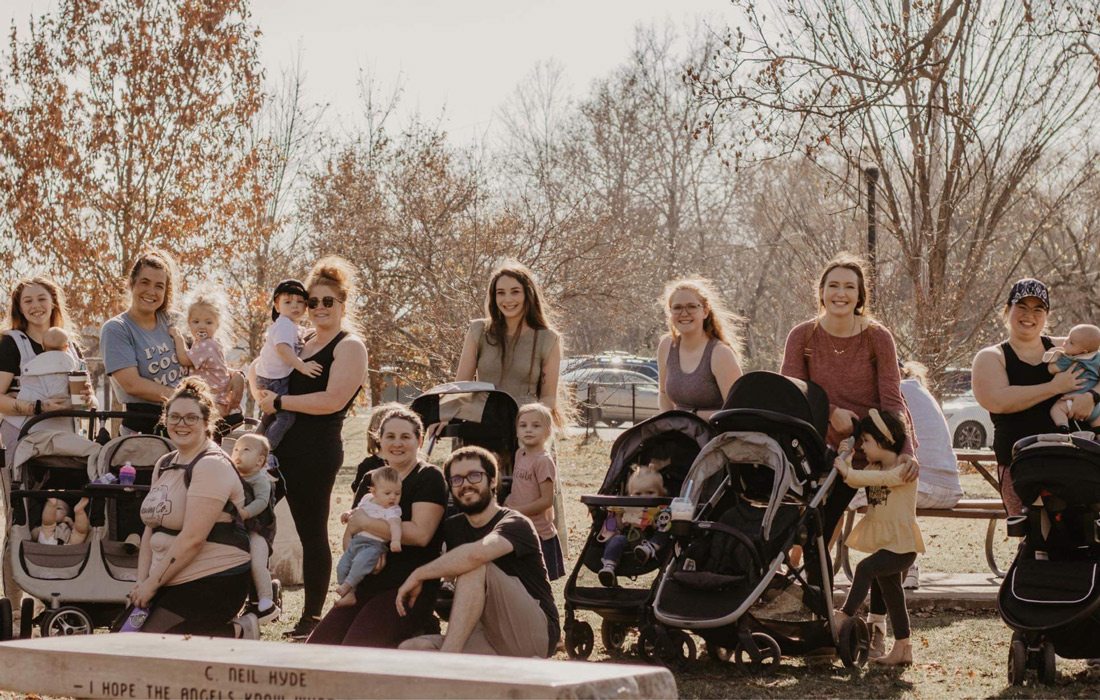 The Mom Walk Collective was founded in Orange County, California. as a group for any kind of mother who felt they needed others to help them through life and motherhood. They make those connections through regular coffee dates and scenic walks. When a local mom saw the viral TikTok made by the founder of The Mom Walk Collective, she decided Springfield, Missouri should become one of the cities within the organization. 
Jessica Pond moved to the Springfield area in 2022 with her husband and a newborn son. It didn't take long for her to realize she didn't know anyone other than her husband's family, and she especially didn't know any other moms in the area. After meeting with Jamie Easton, the founder of The Mom Walk Collective, Pond kicked off her own branch of the organization right here in 417-land.
The group meets twice a month at the Black Lab Coffee Co. across the street from Sequiota Park. Here, mothers can spend time getting to know others from the group as they enjoy coffee together before their walk. Although Pond gets nervous every night before a walk, worried no one will show up, the group has proven to be increasingly successful. Moms keep attending and continue to make connections with other women from the community, and recent walks have had around 30 participants. "After we walk, a lot of us moms just stay and keep chatting away," says Pond. "There's a playground that the kids can play on so we stay until we decide the kids have had enough."
One of the biggest priorities for Pond is flexibility for all of the parents who participate in the walks. They are all are encouraged to bring their kids if they want to, or they can just meet with the group to hang out with the other moms. 
Pond has noticed the positive impact that The Mom Walk Collective has had on so many mothers. "I've had so many moms come up to me after the walk saying how thankful they are for me starting this," says Pond. "It's not just me who needs to meet moms and build a community." She has big goals for the group and hopes it can continue to grow this year. 
Those interested in participating can join the Facebook group or follow the group's Instagram @momwalkco.springfield where walk information is posted monthly.