Life
Wintery Bucket List
This season's bucket list features snowy pastimes and outdoor excursions to help keep away the winter blues.
By Katie McWilliams
Jan 2022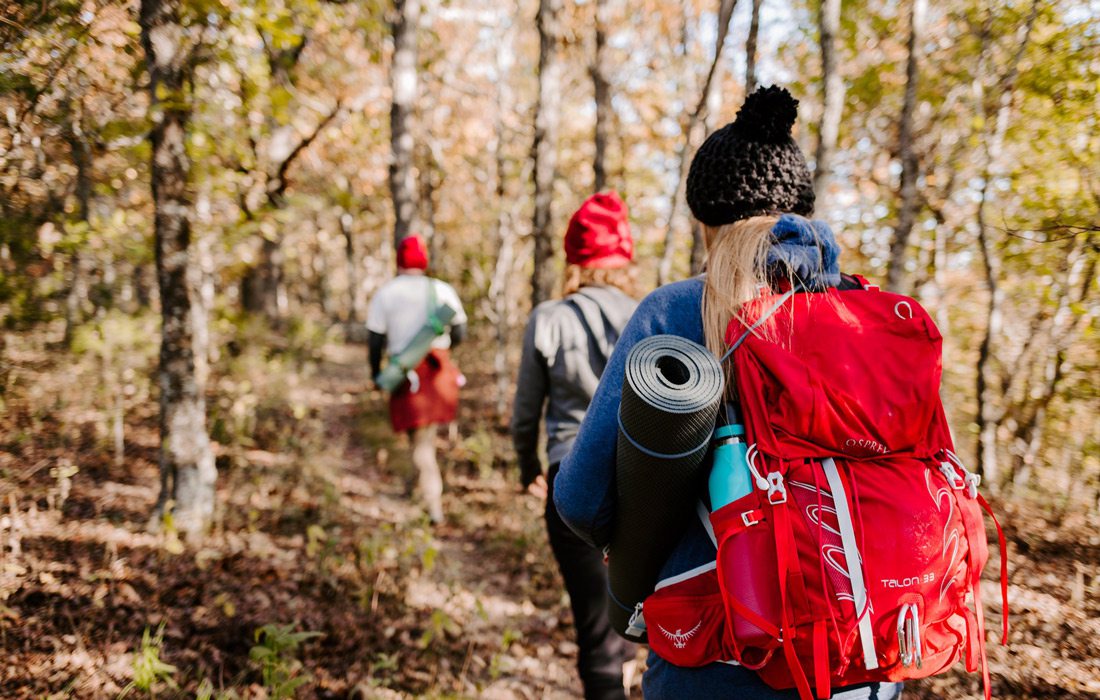 Go Fly Fishing

Fish are always biting, and winter is suggested to be the best time to catch the big ones. When the waters aren't  frozen over, local experts recommend going for trout at places like Lake Taneycomo or trying your hand at bass in the Shell Knob area of Table Rock Lake. Be sure to gear up before dipping your ankles in the chilly current with woolly clothing, extra hand warmers and a steaming mug of your favorite winter drink.

Take a Winter Walk

Winter is the perfect time to escape the crowds, breathe in the chilled air and watch fresh snowfall transform the deciduous trees and creek beds into portrait-worthy wonders. Reward yourself with a scenic view at one of the many beautiful trails in the Ozarks, from a quick hike in Cedar Gap Conservation Area to nearly a dozen miles in the White River Valley Trail System at Table Rock State Park.
Sip a Hot Cup of Cocoa During A Walk Outside
When it feels 20 degrees colder than what your weather app says it is outside, it's time to heat up the kettle and pile on the marshmallows. If you need a break from store-bought packets of cocoa, whip up a homemade batch with Askinosie Chocolate's delectable cocoa powder. For a more adventurous take on the classic beverage, indulge in a sweet and oh-so-addicting Mudturtle hot chocolate at Mudhouse Coffee.
Go Eagle Watching

You might be lucky to see our national emblem soar in the winter wind, catch its next meal in an unfrozen river or nest in the snow-laced trees. Grab a pair of binoculars and keep your eyes open because these birds tend to show up on cold, clear mornings, perfect for this time of year. We recommend checking out places with open water where eagles tend to stop during the annual migration season, such as the River of Life Farm or state parks like Bennett Springs. Find out more about where to spot bald eagles.

Hibernate in a Cave (or Just Visit One)

While amusement parks and other outdoor attractions are closed for the season, several caves are open year-round. Ride-through tours and time-tested formations make Fantastic Caverns a Springfield staple. Other attractions you can explore include the historic Smallin Civil War Cave and the stunning crystalized features of Talking Rocks Cavern.

Sled Down Your Favorite Snowy Hill

Stop at the top of a slope, drop your sled and be prepared to roll the rest of the way down. The hilly Ozarks offer numerous options for reliving this classic childhood thrill, including the speedy slopes at Pat Jones YMCA, the woodsy gradients at Doling Park and the daring Snowflex tubing hill at Wolfe Mountain. Check out more about places to sled in southwest Missouri.