Spaces
Install a Hot Tub to Enjoy Your Backyard All Winter Long
Utilize your existing outdoor living space so you can spend more time outside. Bring the spa to your own home by installing a hot tub, and learn tips and tricks from the pros.
By Britney Huish
Dec 2020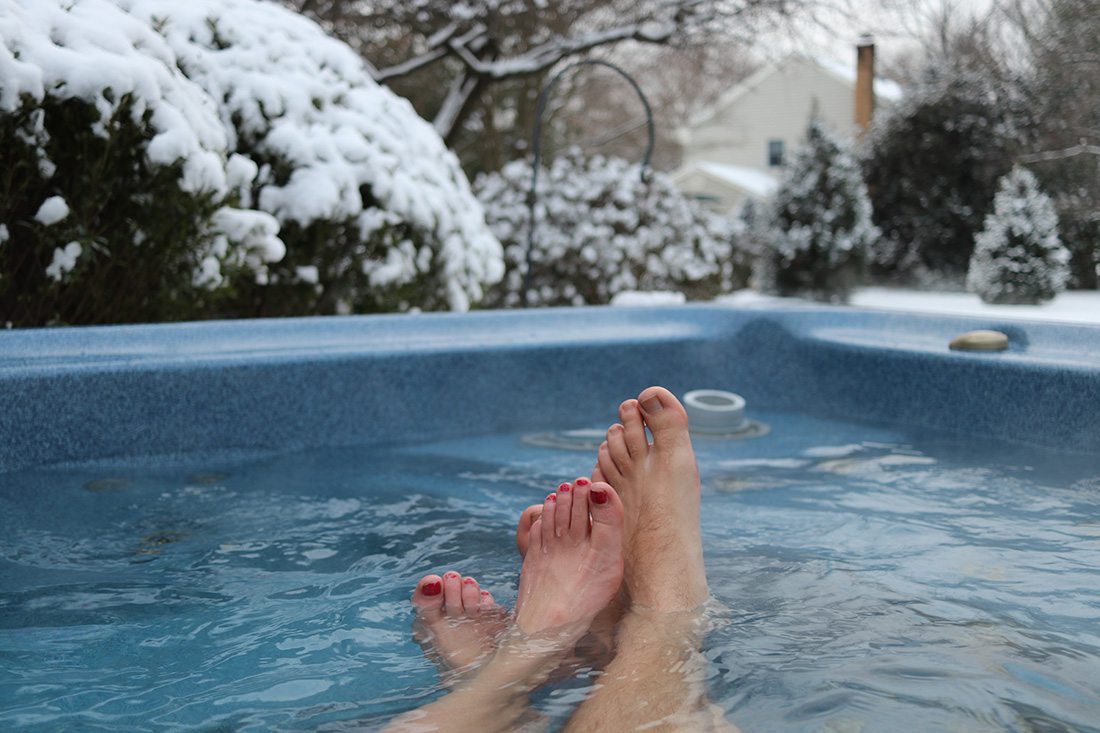 Southwest Missouri's colder temperatures can make it difficult to tackle the stressors of life. Utilize your outdoor living space with an outdoor spa to turn your backyard into a staycation getaway. 
Consider Your Space 
The first thing to consider before diving into the hot tub lifestyle is space. If your space isn't able to accommodate the size hot tub you are wanting, additional construction might be necessary, says Laine Smith from Le Dipping Parlor Spas. Smith says you should also consider your electrical needs. "Some hot tubs only require a standard electrical outlet (the same kind your cell phone charger plugs into), while larger models require an electrician to install into the consumer's home," Smith says. According to Smith, larger hot tub models require an upfront investment but can be more cost effective over time. 
Choose Your Gadgets 
Now that you have prepped for installation, what kinds of bells and whistles do you want your hot tub to include? Recent trends in the hot tub world have taken on a predominantly technology-based format, according to Edward White from Springfield Pool and Spa. "We've been seeing customers want to control their hot tub through the bluetooth in their phone," White says. Consumers want a hot tub that can have the volume changed, jet settings adjusted or lighting changed all from the push of a button. According to White, consumers also want TV access from the hot tub. "If the TV is outside or in a space away from the hot tub, the speakers in the hot tub connect to the TV, allowing you to hear easier," White says. White  says some of the most popular models are hot tubs with a modern look, exterior lighting, LED interior lighting and sleek design. Beyond these, there's an endless amount of features you can add to your hot tub experience, such as ice coolers for your drinks and aromatherapy features. These can be an add-on you install, or they come in the form of crystals, liquids, salts and capsules. 
Keep Up with Maintenance 
With all this in mind, it's important to consider maintaining your hot tub. Smith recommends hiring maintenance professionals. However, hiring a professional is not the only option. "Low chemical maintenance is an option and certain models allow UV sanitation, which  minimizes the use of chemicals (chlorine, bromine or hydrogen peroxide) and equals less maintenance," Smith says. If the provider you're purchasing from doesn't offer UV sanitation models, White says it's important to let the shop you purchased from know of any problems you're experiencing. Many providers offer maintenance plans included in purchase. Ask about these options when you're making your final decision.