Spaces
Why You Should Use This Season's Color in The Kitchen
Mint is the must-have color for spring and summer. This color is perfect for the kitchen, as it has a natural calming effect and adds an element of brightness and freshness.
By Dylan Lyle
Apr 2019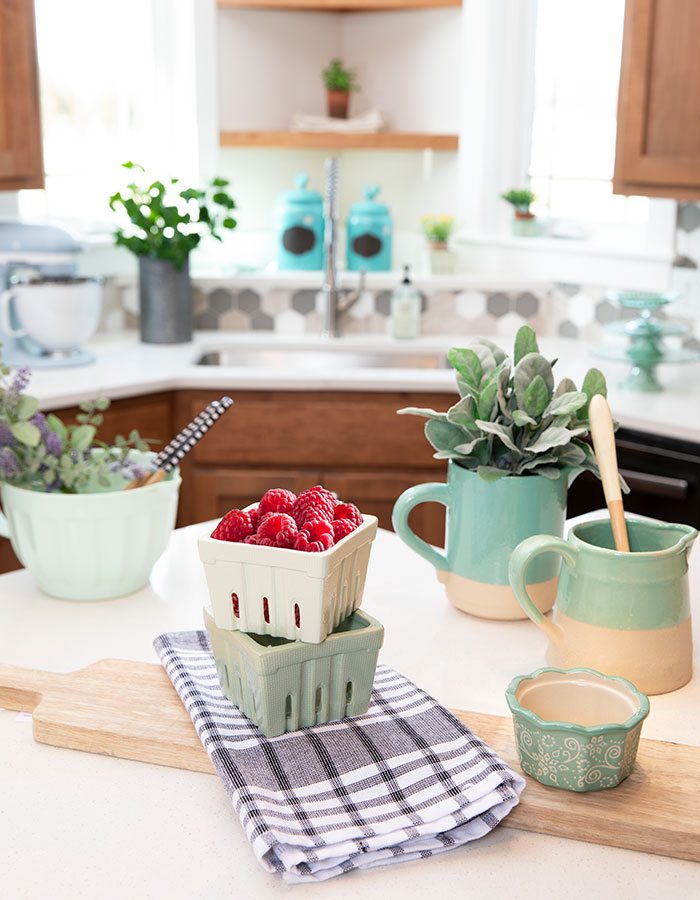 Mint, a trending color for spring and summer, has a natural calming quality which makes it a perfect choice for the kitchen. No matter how difficult the recipe, you can find peace in your kitchen with this hue, perfect for any style of home. The beautiful color compliments all cabinetry and countertop shades, so it's easy to work into your decor. If you're looking to brighten and freshen up your kitchen space, you'll want to consider this color addition.
Already have a color palette for your kitchen? Have no fear—mint is a versatile, complimentary color. Mint will jive when paired with beigey or peachy neutrals. Go for a fiesta-ware style kitchen with the bright primaries, or take it to a monochromatic level with other shades of blue and green. 
Another option is to use this color in your outdoor living areas. Whether it be by the pool or in the shade, the mint tea pitchers from Nest Interiors + Design will keep your iced tea cold, fresh and oh-so appealing. Use the large mixing bowl to display some freshly carved watermelon for a chic picnic in the park. And don't forget to take some fresh berries or grapes along in these cute stoneware berry crates too. 


Products
Nest Interiors and Design:
Mint melamine mixing bowl, $20; mango wood salad spoon set, $7.50; stoneware berry crates, $6; large mint pitcher, $15; small mint pitcher, $9; mint ramkin, $4 
Everything Kitchens:
100th Anniversary Limited Edition KitchenAid Mixer, $319