Style
How Country Lace Boutique Made its Name in a Small Town
At Country Lace Boutique, Lacey Allison employs the small-town feel of Bolivar to build relationships and ship her inventory throughout the Ozarks and beyond.
By Jenna Dejong
Jun 2019
The city of Bolivar's population barely exceeds 10,000, but it's that small-town ambiance that makes Lacey Allison's Country Lace Boutique profitable and a welcoming spot for women of all ages to come to vent, cry, laugh and connect. 
Four years ago, Allison was busy waiting tables and earning a teaching degree when she joined her mother at a market show for the family's flooring and home decor store. Out of all the offerings, it was a pair of patterned leggings that caught her eye, so she chose a few to share with friends and family back home. The leggings sold quickly, so she ordered a few more pairs. She eventually used a corner of her parents' store to test-run a small shop, and with that, Country Lace Boutique was born.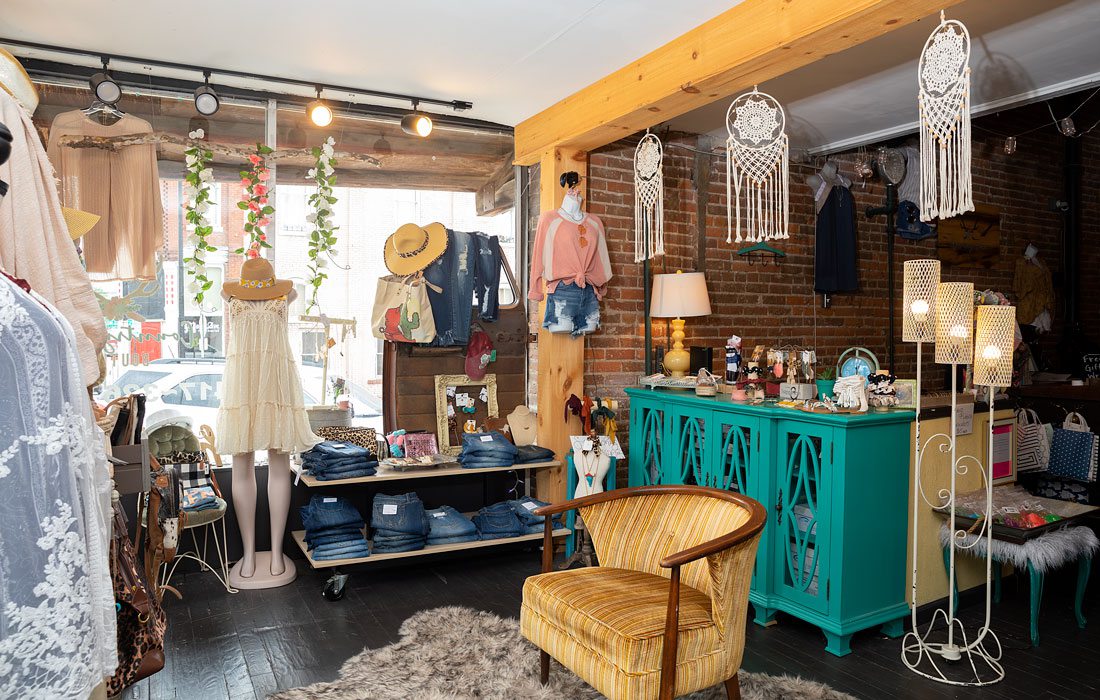 After Allison had her second daughter, she found herself at a crossroads between keeping the boutique alive and continuing her teaching education. She decided to take a risk and opened her own shop on the square in Bolivar. 
The boutique's personality makes it a platform for women throughout 417-land. Allison uses a private Facebook group, where she posts photos of her products and women leave their sizes and emails on the items they want. It wasn't until the creation of this group and attending area vendor shows that the business took off. The group currently has more than 20,000 members spanning 417-land and beyond. It's where some 60 percent of Allison's sales come from. When she did a test run using an official website, Allison says it fell flat, which she attributes to the lack of interaction and personal touches her customers were accustomed to on the social media page.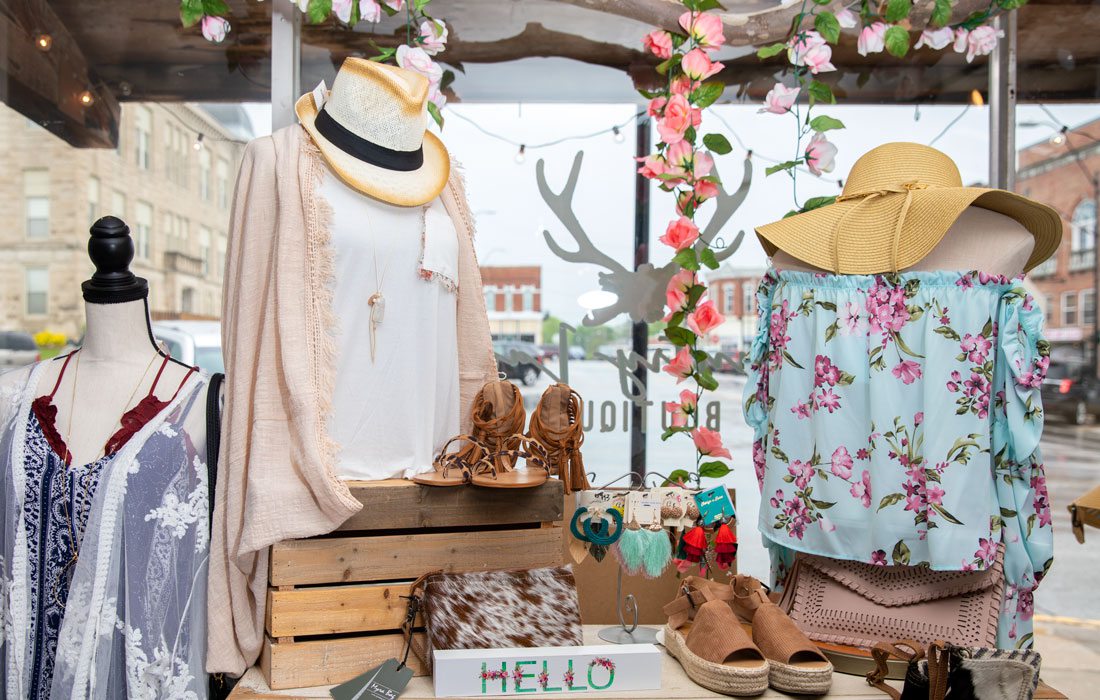 "The ladies that shop with us like the Facebook group because we are more personable that way," Allison says. "They can ask us questions and ask [what size we wear], whereas [on] a website, they didn't feel like they had that relationship." 
Even with the Facebook group thriving, Allison says the brick and mortar store continues to serve as a place for customers to physically browse her inventory and chat with the staff. "We want our customers to feel like they had a good experience when they come in here, whether they buy something or not," she says. "We want them to know it's more than getting that sale. It's about connecting."