Style
Nixa Clothing Co. Helps You Shop with a Heart
When this mom worried about her daughter's future, she found an unlikely fix in retail when they opened Nixa Clothing Co.
By Ettie Berneking
Sep 2019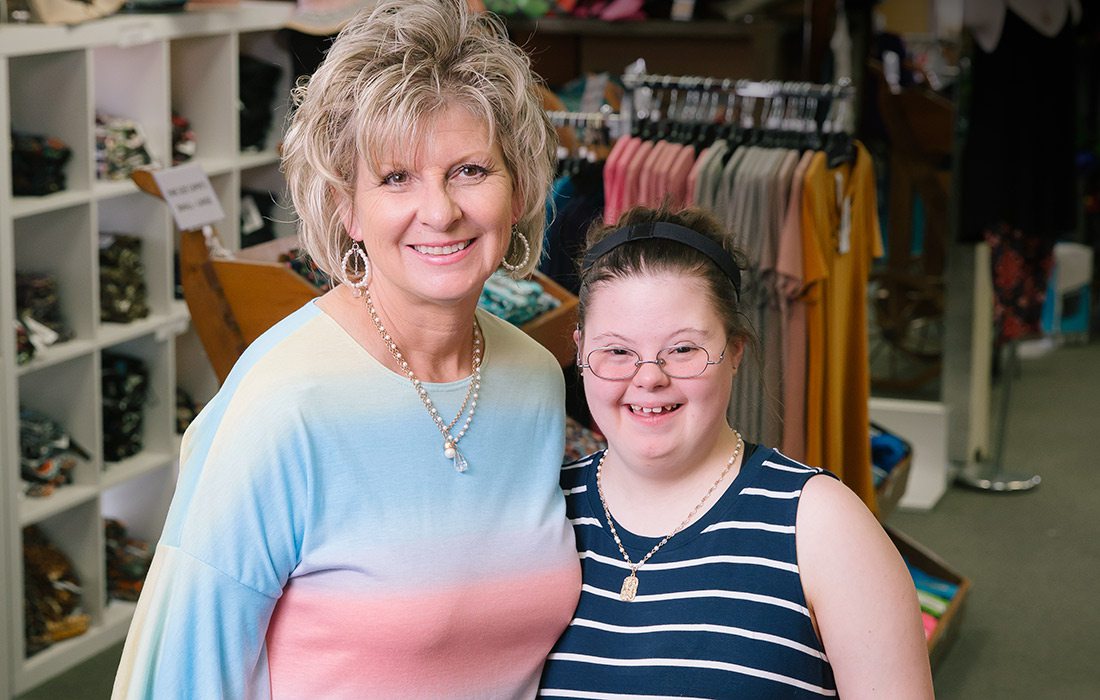 Nixa Clothing Co. isn't just a women's boutique. It's a lifeline, a support network and peace of mind for Holly Hartmann, who opened Nixa Clothing Co. in 2016 for her daughter Hayle. 
Hayle is a spunky 18-year-old who, like most members of Generation Z, teaches her mom how to use Instagram and Snapchat. She loves to clean. She's a social butterfly, she works at Nixa Clothing Co., and she has Down syndrome. When Hartmann opened the shop, her goal was to create a business that could provide Hayle with income and fulfillment. She also wanted to create a job in which Hayle could be safe. "Having special needs adds a whole different dynamic to your child being in the workplace," Hartmann says. The biggest concern is safety. Creating a job where Hayle could work alongside her mom was a simple solution.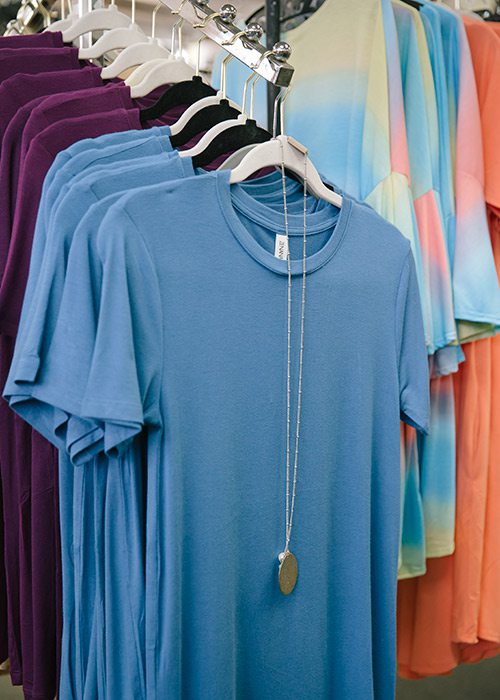 Hayle has a hand in selecting new inventory for the clothing store, which is housed inside The Attic antique shop.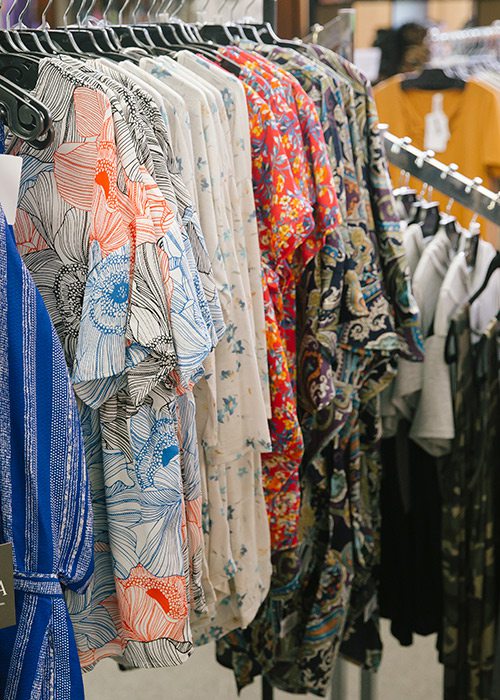 A selection of patterned shirts for the change in seasons.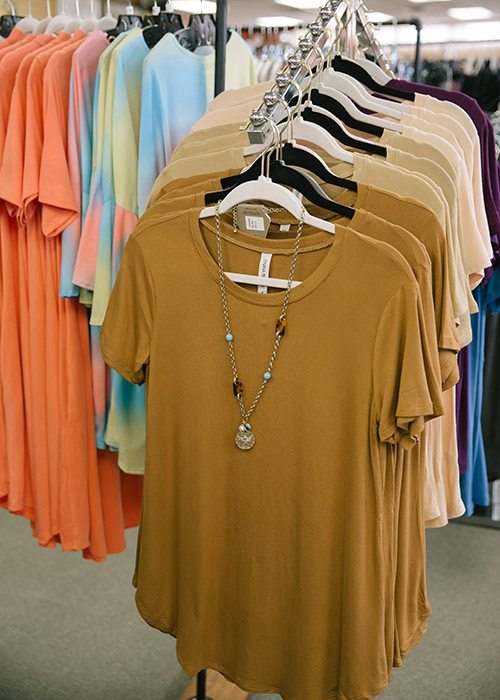 "I'm so excited to see fall colors return. We're seeing mustard yellow and deep orange, which look great with everything."—Holly Hartmann
Photos by Brad Zweerink
Hartmann got the idea while recuperating from surgery several years ago. During her time at home, Hartmann saw Hayle flourish. "She came out of her shell," Hartmann says. To help Hayle continue to thrive, Hartmann decided to leave her 9-to-5 and start her own business and bring Hayle with her. She launched The Attic—an antique shop and home decor store in Nixa—in 2016. As she watched Hayle help clean and organize the store, The Attic's selection of clothing grew in popularity, so Hartmann decided to launch Nixa Clothing Co., house it inside The Attic and gift the business to Hayle.
Hayle can't manage the books, but that doesn't stop her from playing an active role in the shop. She helps select new inventory, gathers items for online orders, arranges displays and is a wiz at folding the shop's selection of leggings. "You'd want her to make your bed," Hartmann says. "She makes hers with hospital corners."
With Hayle helping select inventory, the Clothing Co. is stocked with graphic tees, accessories, denim, blouses, dresses and pants. Most items swing between comfortable and casual but can be quickly dressed up with the right accessories. But the real steal is the peace of mind the shop brings Hartmann, who sees the store as Hayle's economic lifeline. "We want to make sure she will be provided for the rest of her life after we're gone," Hartmann says. "That's really where all of this was born."