Style
Kids Couture at C-Street's Glitter+Wit
Owner of Glitter+Wit clothing boutique, Tasha Early, is turning the sidewalks of 417-land into runways for the littlest girls dressed in her handmade couture.
By Jennifer Adamson
Nov 2017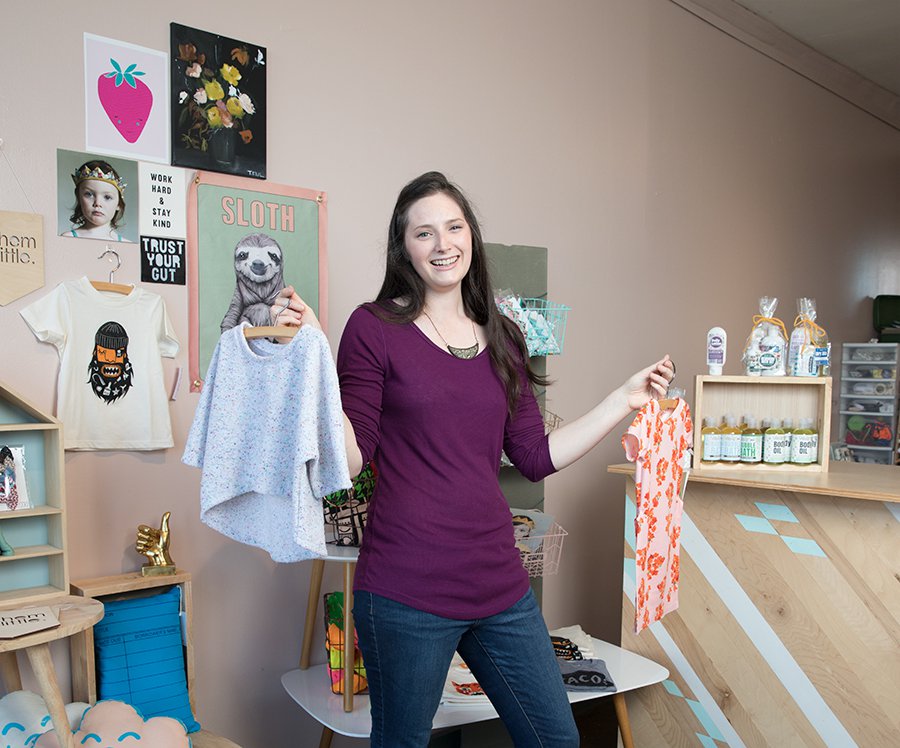 The storefront of one of Springfield's newest boutiques is painted an antique green that blends in with the historic essence of Commercial Street. But peek through the window into the tiny suite, and you can see bright, colorful magic happening inside as Tasha Early designs and sews pieces for Glitter+Wit (330 E. Commercial St., Suite C, 417-837-9518), her collection of handmade children's clothing and accessories.
"I like to think of Glitter+Wit as a lifestyle brand with a modern take on heirloom clothing," says Early, who bought her first machine a decade ago, taught herself the basics and discovered her skill set was perfect for the hobby. "On one hand, you can be so creative with it, but at the same time it's a lot of math," she says. "I'm kind of toeing that line between creative and mathematical, so it really works for me."
The first dress Early made was for her younger sister—a simple A-line dress with button shoulders—and then she started sewing clothes for her daughter, who was 16 months old at the time. When her daughter began outgrowing her wardrobe, Early offered the pieces to others rather than having them end up in a landfill. "I did craft fairs at first, and it sort of developed into this online thing, which is really how most of my business is still done," she says.
In addition to sewing, Early also designs, packs and ships everything herself. Until recently, the one-woman show was working out of an extra bedroom in her home. But when the suite on Commercial Street became available, Early decided to expand her online presence into a brick-and-mortar location where she could separate home and work by creating a combined studio and shop, as well as gain exposure to those in 417-land who prefer to buy local.
The Glitter+Wit brand currently includes more than 100 styles for girls ages newborn through 8 years old and custom pieces. Many fabrics used are not available for reorder, which guarantees each customer is wearing something original. Prices range from $14 to $100 per piece, so there's something for every budget.
This month, Early plans to release a few fall essentials: knit, retro and mock turtleneck dresses (that all look darling with her hand-sewn tights), jogger sweatpants and sweatshirts with customized lettering on the front. For winter, expect her big, furry hats to be a trend.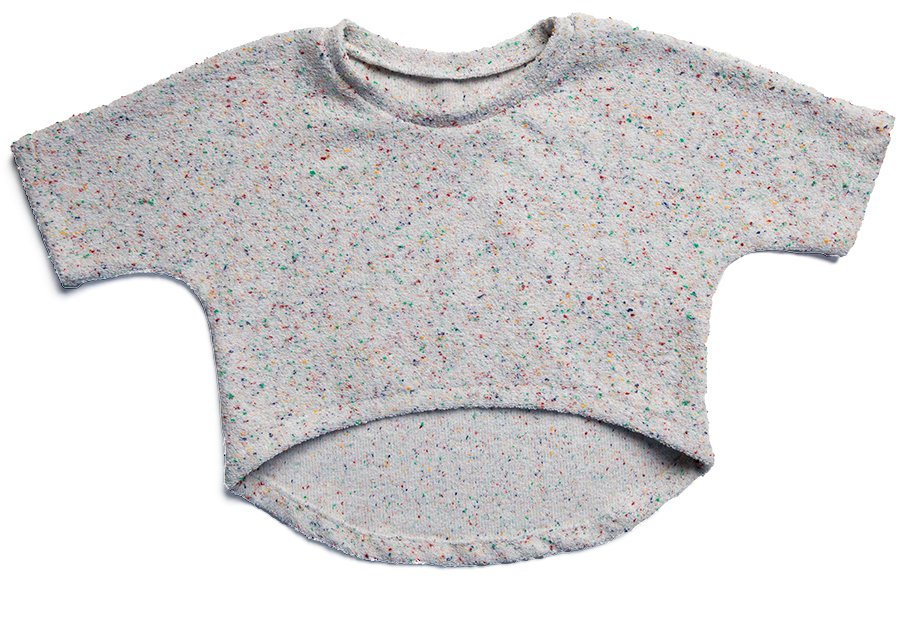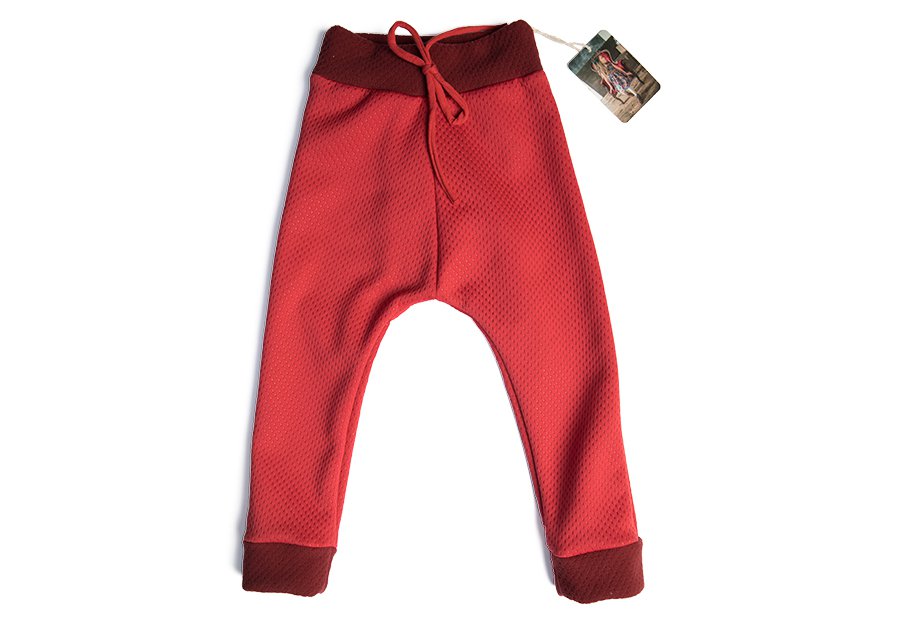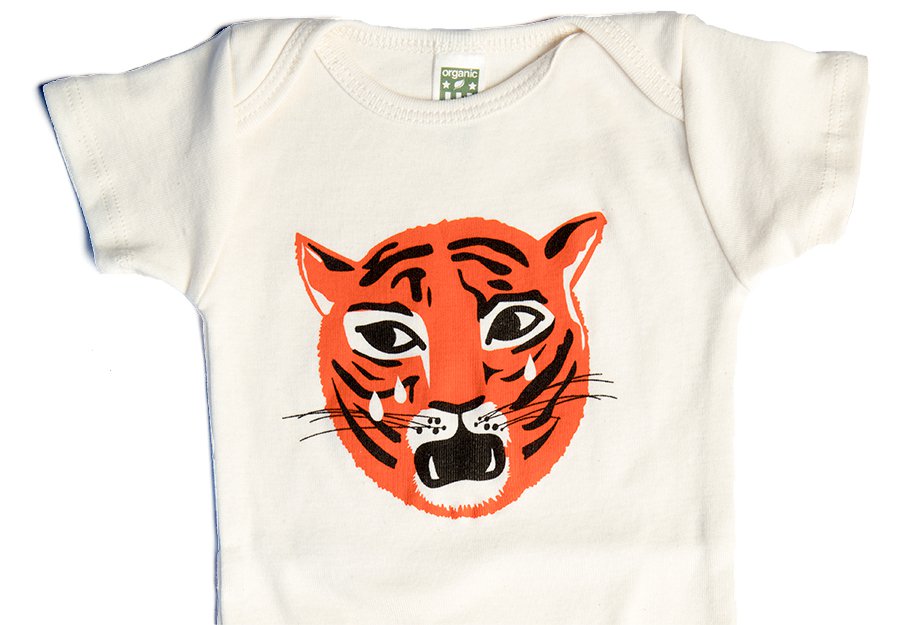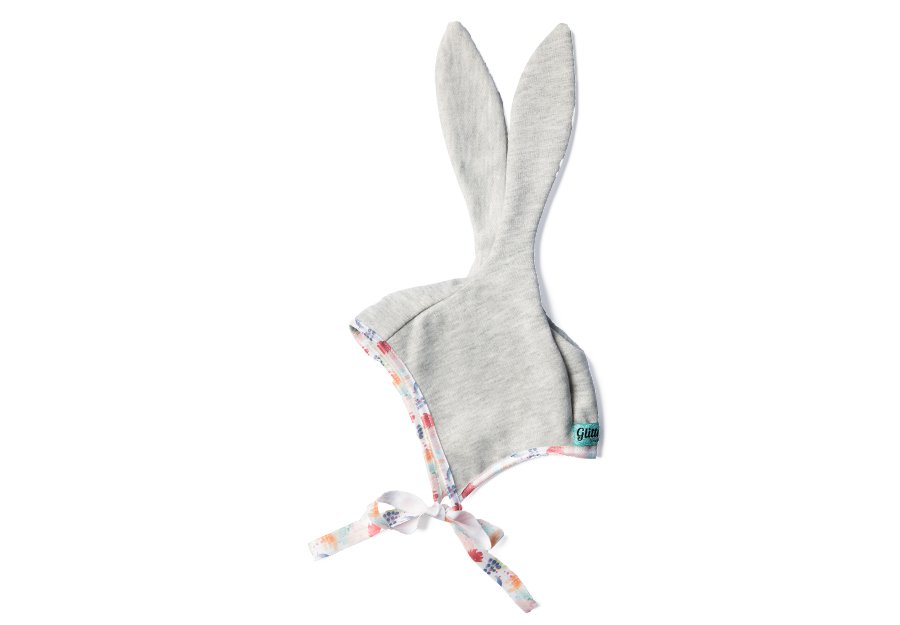 Q&A with Tasha Early
417 Magazine: How did you come up with the name of your business?
Tasha Early: Honestly? Process of elimination. I crafted Glitter+Wit from a list of words I like.
417: What would you say to encourage someone to shop handmade clothing?
T.E.: Don't let the prices scare you away! There is a large online community of handmade children's fashion enthusiasts, and resale value is real. Shopping handmade (and even better, local handmade) is a great way to support ethical fashion practices—a rarity in today's fast-fashion consumerism world.
417: Where do you find inspiration?
T.E.: It all starts with fabric. Once I get the material in my studio and let it sit for a while, I'll draw a collection from the fabrics that work together. I'm also inspired by high fashion. Designing clothes for kids is fun because they can literally get away with wearing anything. My clothes are playful—quirky sometimes. I might begin with a style or silhouette you're familiar with, but pair it with an unexpected pattern, like a bold, large-scale floral.
417: Have you ever thought about starting a line for adults?
T.E.: Glitter+Wit for grown-ups is always at the back of my mind. I have zero experience with women's fashion; it's a deep, dark, unknown world to me. However, I don't usually back down from a challenge. Are you challenging me?