Travel
Getaway to Walnut Shade
Take a trip to Walnut Shade to explore Wolfe Mountain, where you can zip line, sled and find an array of adventures.
By Katie Pollock Estes
Jul 2023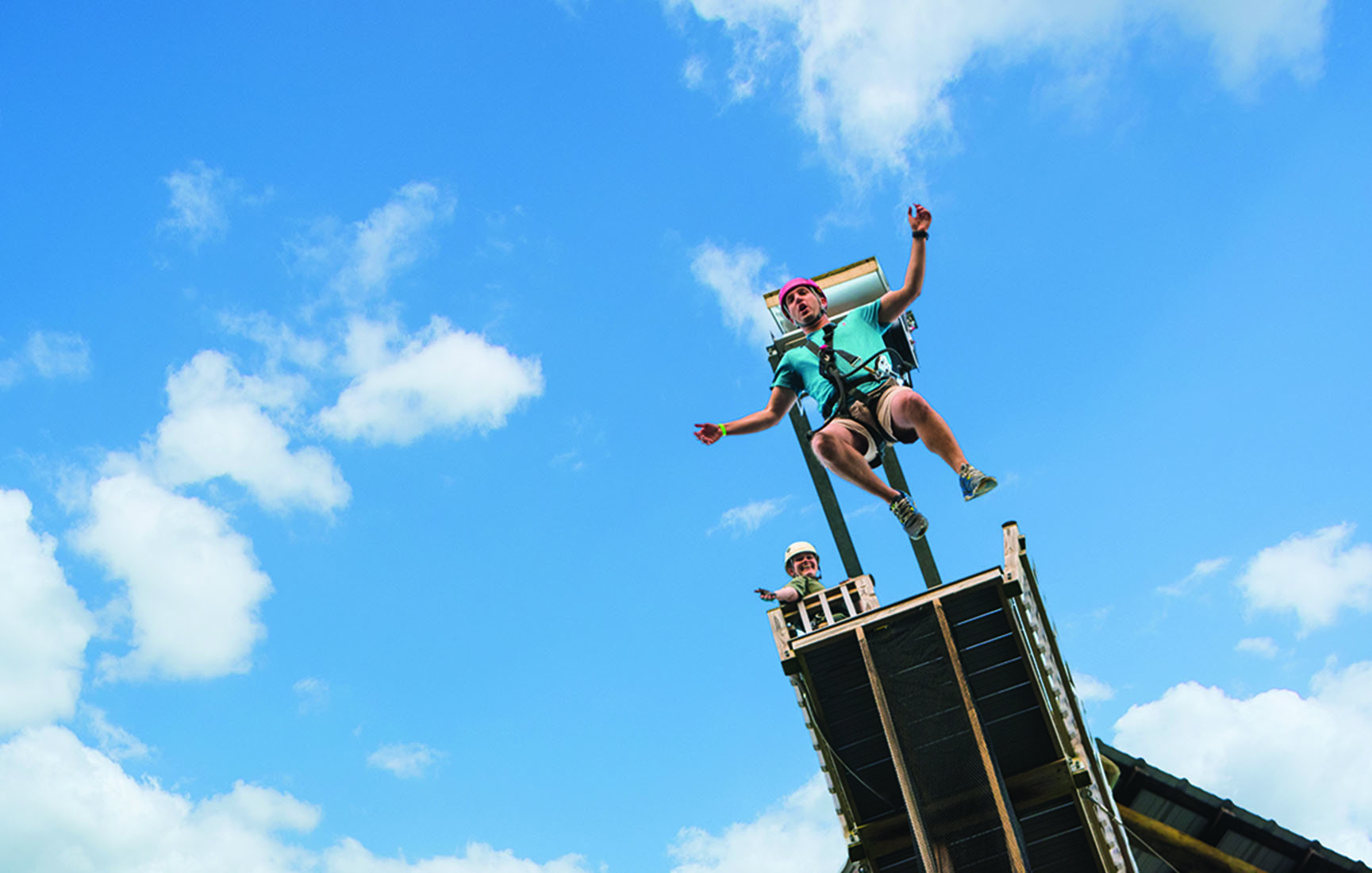 Cycle at Howler Bike Park
Start your day off strong by getting your heart pumping on the mountain biking trails at Howler Bike Park. There are trails for beginner, intermediate, advanced and expert riders, so everybody in your crew can have some fun on two wheels. Even if you don't have a bike, you can join the fun by renting gear for the day. There's also a coffee shop, a restaurant, glamping sites and a bike shop on site.
Ride the Bear Creek Trail
Time to work a little less hard for your fun. Hop on a horse at Bear Creek Trail Rides. You've probably seen this spot from Highway 65. The spot has trails winding through 330 acres of beautiful Ozarks scenery, and riders 7 years old or older are welcome to go enjoy the view. It's a great activity for all experience levels, including beginners who have never ridden a horse before.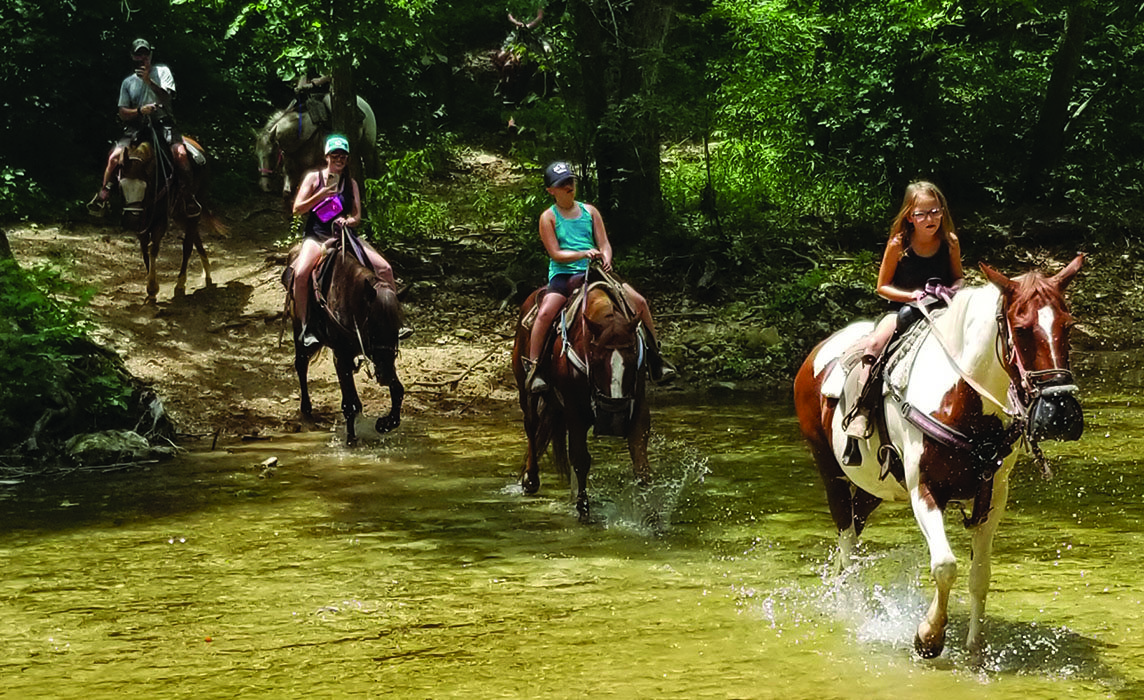 Sip at Bear Creek Winery & Brewery
End the night with a trip to Bear Creek Winery & Brewery (1320 Keithley Rd, Walnut Shade; 417-443-0036). This spot has lots of outdoor seating overlooking the Ozarks hills, and they serve a menu of pizzas, paninis and more alongside their locally made beers and wines. Often there is live music to enjoy in the fresh air too. Bonus: There are some cabins on-site you can reserve if you want to make it a weekend and spend the night.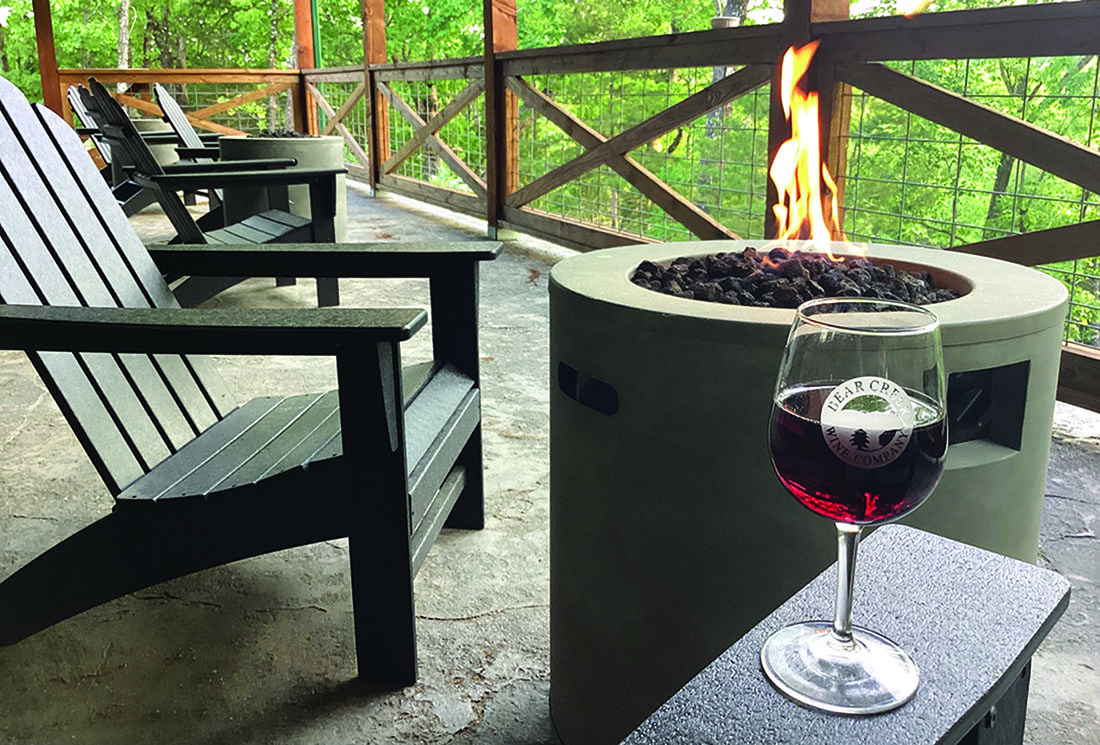 Visit the Nearby National Tiger Sanctuary
Although National Tiger Sanctuary isn't in Walnut Shade, it's pretty darn close. Located in nearby Saddlebrook, this spot is a refuge for some truly gorgeous big cats. They say you're most likely to hear them roaring at dawn, dusk and on overcast day, so plan your trip accordingly if you want to hear some haunting big cat caroling. If you want to witness them munching on a tasty snack, book the feeding tour!
Slide Down Wolfe Mountain
Now for a bit of a thrill. At Wolfe Mountain (2339 US-65, Walnut Shade; 417-561-0699), you can soar over the treetops on one of the park's seven zip lines, connected by 10 sky bridges. Or, if heights aren't your thing, plop down on an innertube and fly down the Snowflex year-round tubing hill. You'll go faster than you expect, and it's truly a blast. If you're really feeling brave, try the Blue Streak, a 100-foot freefall thrill ride that's not for the faint of heart.