Weddings
Brian Horton & Cheyann Weinacht's Jewel Toned Fall Wedding
When Brian and Cheyann planed their fall wedding at Sycamore Creek Family Ranch, they decided to include jewel tones in their decor and wedding party attire for brilliant pops of color against the season's natural tones.
By Reese Radmacher
Jan 2020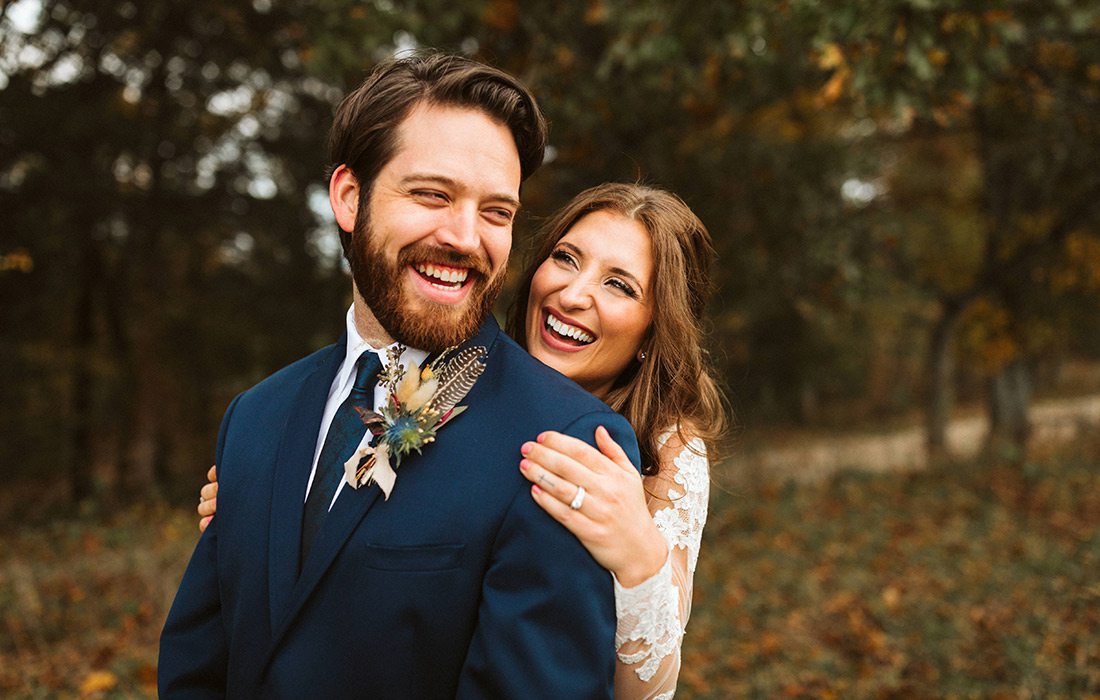 Some say the strongest relationships are ones that blossom from friendships. Well that couldn't be more true for Brian Horton and Cheyann Weinacht. Both were involved in Greek life at the University of Tulsa in Oklahoma—a small school with approximately 3,000 undergrads. At the time, they were just acquaintances. It wasn't until after college that the real magic began.
As if by fate, both of them accepted jobs in the oil and gas industry in Houston, Texas, along with many others from their alma mater. The pair developed a solid friendship and flirted for about two years before Brian decided it was time to send a subtle yet life-changing message. "One time we were out with friends, and I think Brian had had enough of my back and forth flirting," Cheyann says. "He wasn't paying me any attention, and I remember feeling really upset by that."
The rest is history. Cheyann asked to speak with him that night, and they shared with each other their goals in both life and relationships, along with values of importance to them, and their friendship became a relationship. Two years later, the couple got engaged on Christmas Eve on Brian's family farm in Bolivar.
"We're very alike in that our No. 1 priority in our life is our faith," Cheyann says. "We have that as a solid foundation that we both are really committed to growing." The emphasis placed on their faith can be noted in their ceremony which they wrote themselves along with help from their pastor. The morning of the big day, Cheyann woke up early, went for a run, prayed and spent some quiet time reflecting on what was to come. The remainder of the day went flawlessly and ended with the newlyweds waving goodbye to their guests from an old truck that served as their get-away car.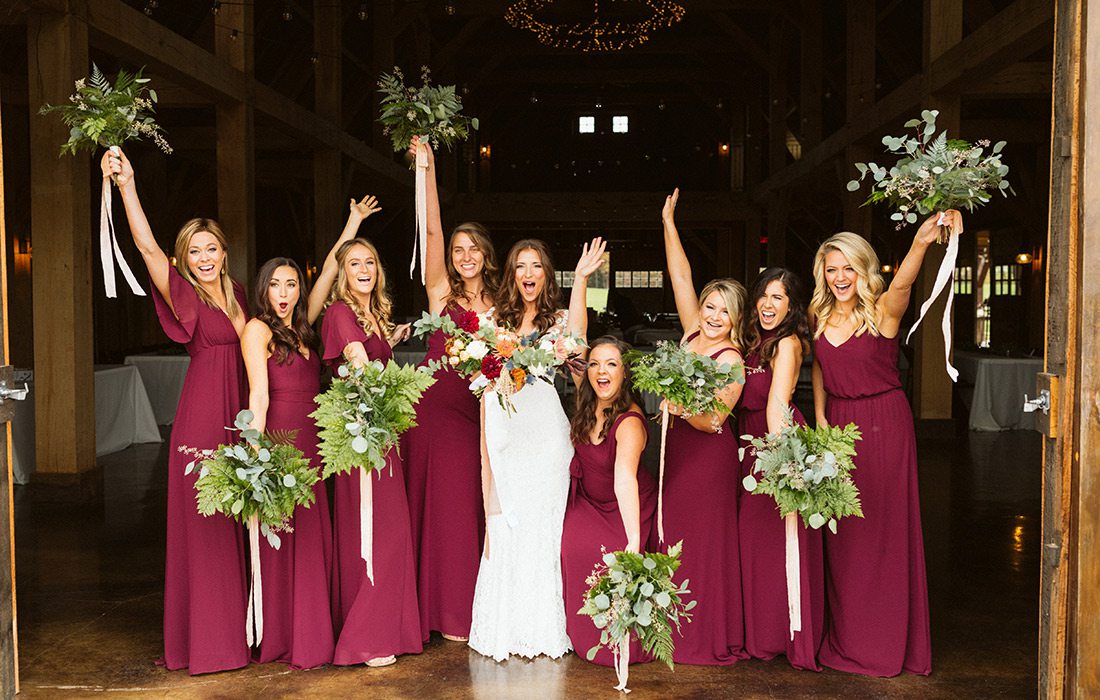 Cheyann's bridesmaids included high school friends, a work friend and a few of her sorority sisters from Delta Gamma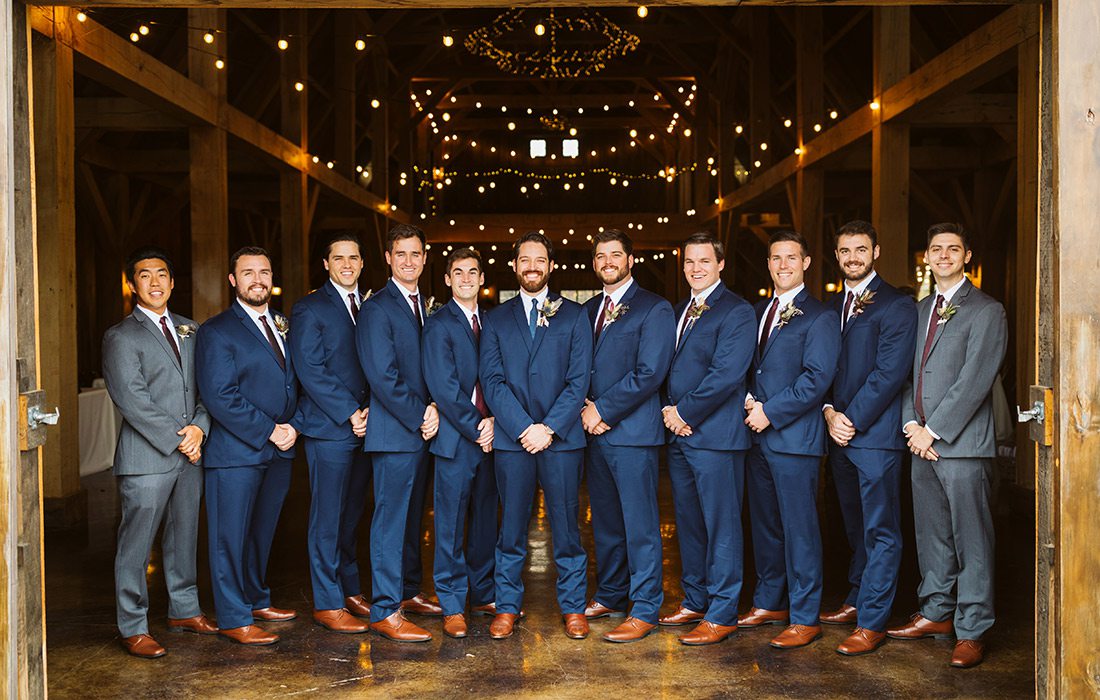 Brian's groomsmen included his brother and best man, a close friend he grew up with and fraternity brothers from Pi Kappa Alpha.
Photos by Andrew Edwards Photography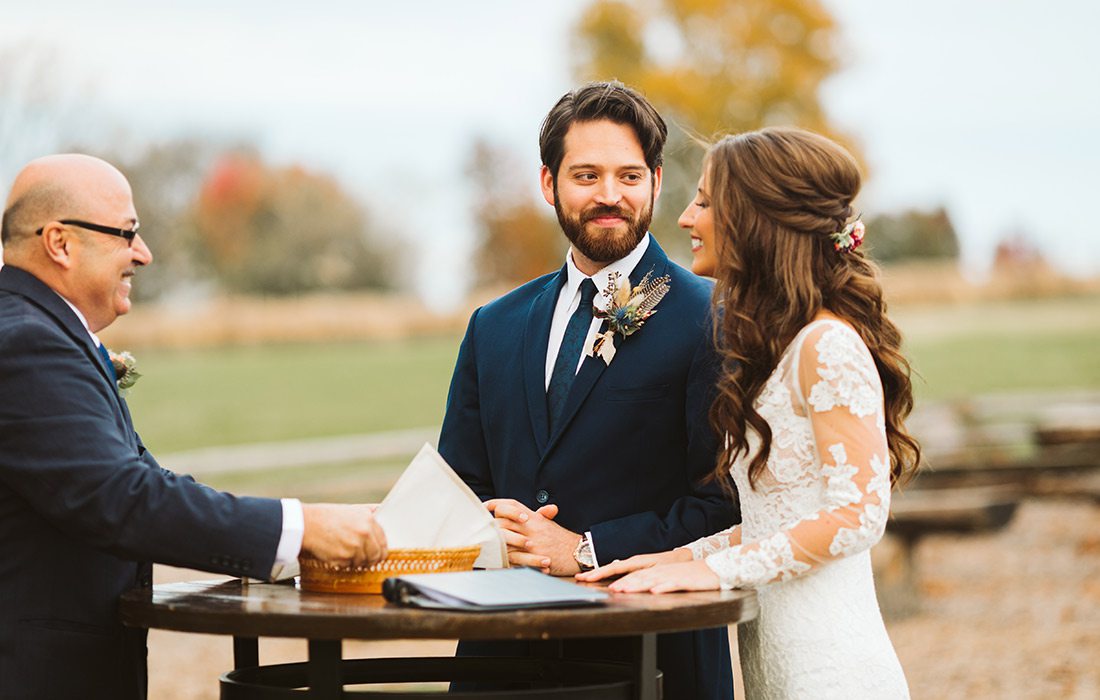 The pair exchanged vows they wrote themselves with the help of their pastor.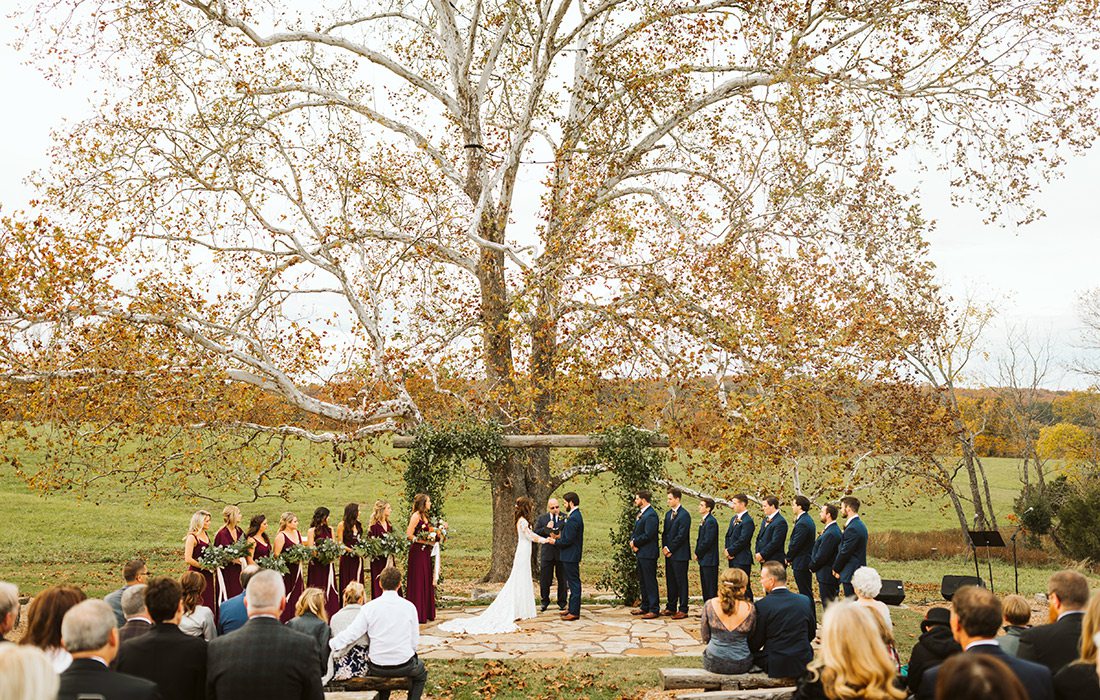 The couple held their ceremony outdoors at Sycamore Creek Family Ranch in Branson.
Photos by Andrew Edwards Photography
The ceremony and reception were both held at Sycamore Creek Family Ranch in Branson. Entertainment was provided by Diamond Empire Band, and Simply Delicious catered the event.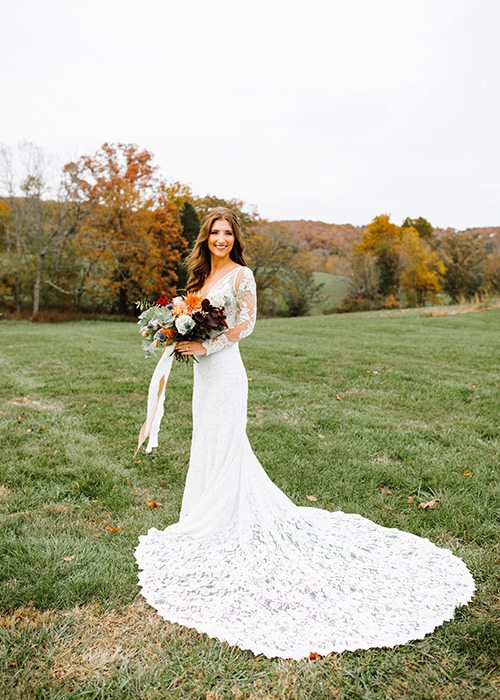 Cheyann found her dress in Texas and paired it with her grandmother's opal ring.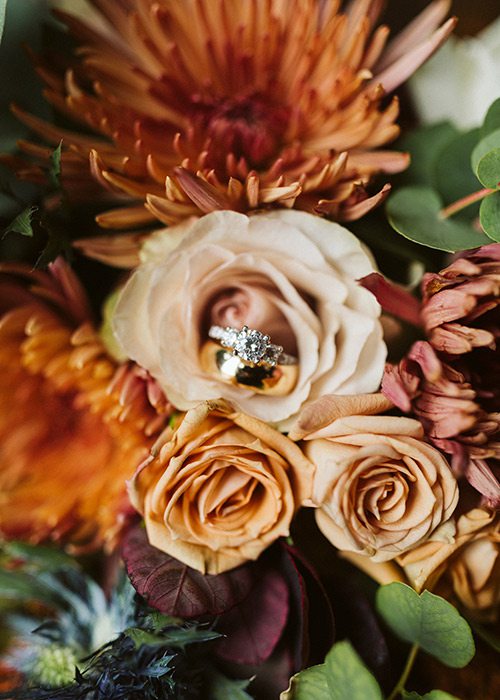 Brian got Cheyann's ring from Intercontinental Jewelers and Cheyann got his from Reiner's Fine Jewelry—both based out of Houston, Texas.
Photos by Andrew Edwards Photography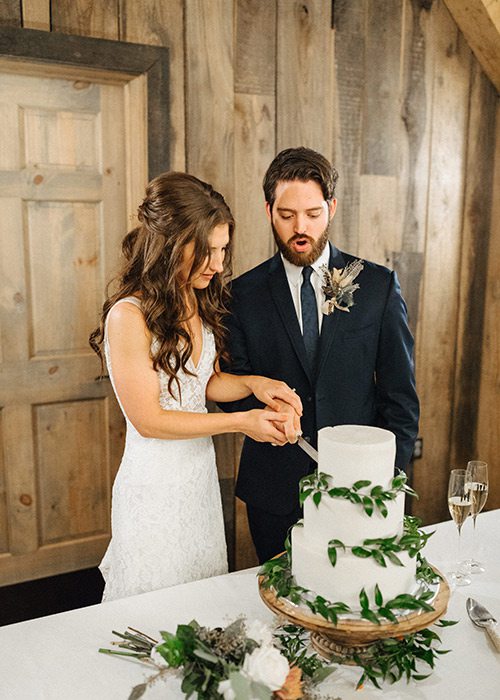 This simple tiered cake wrapped in a seemingly endless vine of greenery was made at Sugar Leaf Bakery in Branson.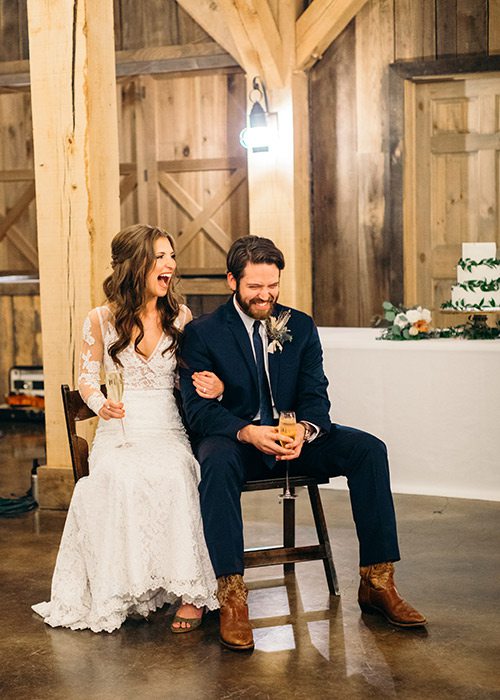 The big day went on without a flaw. Cheyann summed it up as a huge party that was filled with so much joy.
Photos by Andrew Edwards Photography
WEDDING COORDINATOR
Lindsay Wright